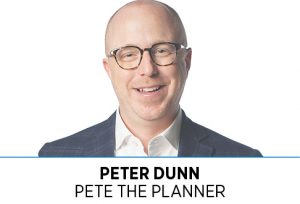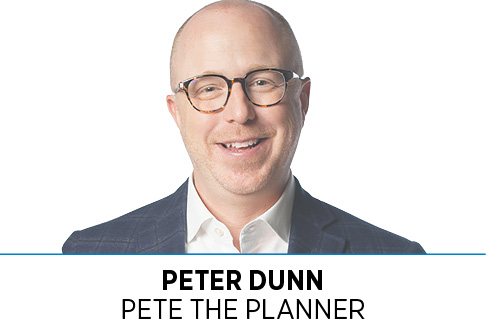 It's fair to say I spend quite a bit of time hypothesizing as to why the average American struggles to find financial stability. Sure there's the obvious elements such as rampant consumerism and a passing interest in discipline, but I've recently arrived at a theory that suggests Americans suffer from lack of short-term vision.
More specifically, I believe we are all tasked with two distinct financial directives, and we're somehow unable or unwilling to pursue success in the easier mission.
The first directive is to create a realistic and achievable long-term financial plan. Generally speaking, this plan spans decades and consists of more than a handful of variables. The second directive, one I may actually be familiarizing you with for the first time, is to successfully forecast your income, expenses, debt levels, and savings levels over a 60-day period. Like I said, I'm guessing you've never considered this before.
My work has left me convinced that most people feel like their next 60 days is a financial crap shoot. "We'll see what happens," is the phrase most associated with the sentiment.
This ambivalence acts as a blame deflector and buck-passer. Yet it's not exactly surprising given the average household will experience roughly 200 financial transactions during a 60-day period. Frankly, it's easy and convenient to feign ignorance based on this large number of transactions.
Again, I'm not sure exactly how to allocate the blame to the actual culprit here. I think an unwillingness to forecast the next 60 days is more to blame than the inability to do so, but I know they both possess culpability. The result is misplaced and mismeasured confidence.
Have you ever made a moderately priced unusual purchase with a passive hope that it won't negatively impact your financial life too badly? Of course you have. Just about everyone has done this. And when we do this, we're testing our confidence in our financial resiliency.
When the month ends or the credit card statement arrives, we hope the fallout from the unusual purchase doesn't have an outsized impact on our balances. It's yet another glaring example of how much we choose to finger cross, as opposed to forecast. I don't know if this makes you feel better or worse, but I do it too.
There's a better way. You need to become a better forecaster.
Ask any revenue leader or financial officer, the ability to forecast revenue (income), expenses and cash position is the lifeblood of every successful business. Otherwise how could an organization possibly make any hires, investments or plans for the future?
As time ticks by, businesses evaluate their projections, and then refine their forecasts for future periods. I'm not being dramatic (for once)—this is the difference between a good business and a great business.
And while I also get annoyed when people compare personal finances with business finances, we should all take the time to make financial forecasts.
The goal is to build confidence in your decision-making ability. You may believe "it always works out," but you'll be surprised to learn how much you're leaving on the table. Here's how you get started.
You're going to need the last two months' worth of spending statements, a calendar, and your bank balances. You're trying to predict your ending checking account and savings account balances 60 days from now.
You've likely already come to this conclusion, but forecasting the next 30 days is much easier than forecasting the next 60 days. The good news is the 30-day forecast is part of the 60-day forecast, but the whole point is to push yourself beyond the obvious visibility of the next month. That's why you need a calendar for this exercise. Look at your weekends, look for holidays, look for vacations and time off of work. Look for any day that could create a pattern shift for your spending.
If you can forecast your cash positions over the next 60 days, your financial life will improve exponentially.
You'll save more money, eliminate more nasty spending habits, and you'll build sustainable confidence, which will serve you indefinitely. Stop crossing your fingers and start making forecasts.
It will change everything.•
__________
Dunn is CEO of Your Money Line powered by Pete the Planner, an employee-benefit organization focused on solving employees' financial challenges. Email your financial questions to askpete@petetheplanner.com.
Please enable JavaScript to view this content.