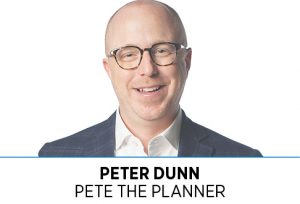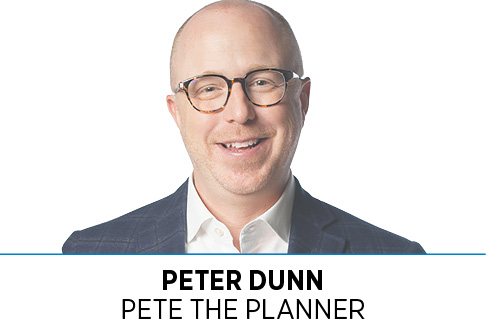 Dear Pete,
My wife and I were having a discussion about the cost of hobbies the other day, and I was curious if you have any thoughts on the right amount to spend on the things which make you happy. We are doing fine financially, but I'm not sure it makes sense to spend any serious money on non-essentials. Please tell me you have a rule for this.
—Michael, Indianapolis
Of course I have a rule for this. I'm a tedious human. Years and years ago, I created an "Ideal Household Budget." It was to help people understand the optimal way to allocate their after-tax income. And while the budget is certainly flexible in nature, it does suggest not spending more than 5% of your income on entertainment.
But if you're anything like me, your entertainment budget is incredibly diverse and it needs to entertain everyone in your household, not just you. This means your hobby likely gets less funding from your entertainment budget than you'd like. But don't panic. If your hobby happens to involve another expense category, you might be in luck.
Not all hobbies are created equal, as far as your budget is concerned. For instance, if your hobby is fitness or cooking, you could conceivably indulge those interests with money from your food and medical budget categories. Whereas, if your hobby is something like falconry or boating, you're forced to find money in your budget that isn't naturally there. And if I'm being honest, some people really struggle to recognize how much of a financial problem their hobbies can create—usually accompanied by stretched rationales and dubious justifications.
I haven't written about this in a while, but your question reminds me of why I personally employ something I like to call the "lazy person's budget." The concept was born out of my desire to not feel bad about spending money on things that brought me joy.
Your income, like mine, Michael, has two primary tasks (if you don't have consumer debt): Fund your present and fund your future. I realized if I were fully funding my goals and I refused to go into consumer debt, I shouldn't necessarily care about what purchases I made. Most of the guilt people feel about spending money on unnecessary things arises from knowing they aren't making tomorrow easier. Each self-indulgent purchase subliminally reminds you that you're choosing your present over your future.
I didn't like that feeling. I wanted to reap the peace that came from solidifying my future. If I wanted to spend money on something, why should I feel bad about that, given the purchase didn't hurt me? This is why I came up with the "lazy person's budget." The theory is simple: If you take care of business first, who really cares what you spend money on?
There are only four rules, and they're rather simple. The first rule takes the most time, but once you've done it, you're good to go. Calculate exactly how much money you need to invest each month to completely accomplish your financial goals, then invest that exact amount of money.
Frankly, this is where most people go off the rails. They either don't take the time to determine how much they need to invest, or they decide mathematically choosing failure is a better option. This sounds much harsher than it's meant to sound. If you determine you can't invest the right amount of money monthly to accomplish your goals, you need to adjust your goals. Otherwise, you're ignoring math and/or lying to yourself.
The next rule is very simple. You can't carry credit card debt. Carrying credit card debt is generally a sign you're not handling your present needs well. Rule No. 3 requires you to have at least three months worth of expenses in a savings account, and to refuse to use it for cash-flow purposes. It's for emergencies, not a get out of jail free card.
The final rule isn't as much a rule as it is an obvious statement. Your fixed household bills take priority over any discretionary spending. Making your mortgage payment shouldn't be affected by your desire to go on an impromptu weekend vacation. You'll know this is a problem if you have to pull money from savings or start playing the credit card game.
Michael, when you are evaluating the prudence of your hobbies, start with making sure your long-term goals are being met. Then you can take the "lazy person's budget" for a spin.•
__________
Dunn is CEO of Your Money Line powered by Pete the Planner, an employee-benefit organization focused on solving employees' financial challenges. Email your financial questions to askpete@petetheplanner.com.
Please enable JavaScript to view this content.