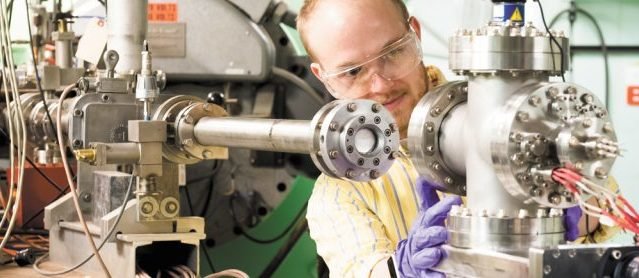 Inspired by a physics teacher at Homestead High School in Fort Wayne, Ian Hamilton began as a teenager to seriously contemplate ways to create alternative energy sources.
By the time he stepped onto the Purdue University campus as a freshman in 2011, he already had some firm ideas about how to do that.
But while in a class studying thermionic energy—the conversion of high-intensity heat into electricity—he dug into some long-forgotten technology developed by NASA in the 1960s during the space race with Russia.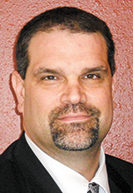 The technology's patents had expired, making the science fair game for new applications.
"I saw that this technology matched the ideas in my head for energy generation," Hamilton said. "Really, it was pure happenstance that I found that old technology."
He studied it intently and said to himself, "This could work."
So Hamilton launched Atlas Energy Systems LLC in 2013. As CEO, he repurposed the NASA technology into thermionic energy converters. In simpler terms, Hamilton paired the decades-old ideas with his new ones to make a device—with no turbines or other moving parts—that captures heat that would otherwise be wasted and converts it into readily usable or storable electricity.
Atlas' system, Hamilton said, has the potential to at least partially replace the need for generators powered by diesel or other sources, at a significant savings.
But developing the idea takes resources—specifically a large source of electrons, subatomic particles with a negative electric charge.
That led Hamilton to the Argonne National Lab, a science and engineering research laboratory operated by the University of Chicago Argonne LLC for the U.S. Department of Energy.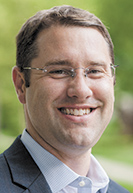 After rolling out his idea, Hamilton was one of only five people chosen to join the Chain Reaction Innovations accelerator program at Argonne in 2017, where he continued research and development of his system.
It didn't take long for engineers and energy experts to realize the college kid's idea had serious merit.
Robert Bean, a Purdue professor of nuclear engineering, said he was asked to meet with Hamilton to talk about the project.
"I was expecting the [classic] student with a crazy idea," Bean said. "But this was different. Ian was different. He was only a sophomore when I first met him, but he had a solid idea. And if you pointed out an issue, he went straight to work on it. He was eminently coachable and eager to learn and further his idea."
Not only did Hamilton understand the science and engineering needed to push his project forward, he had something many engineering students don't, said Bean, who continued to advise Hamilton through his years at Purdue.
"He had the skills and presence to make a really good presentation," Bean said. "It's rare to find an undergraduate so tuned in on the commercial side of what they're studying. He stood out among his peers."
Wide potential uses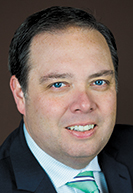 The company quickly attracted the attention of the U.S. Department of Energy and various industries.
Companies in the oil and gas industry have become interested in using Atlas' technology to convert flare gas—a byproduct of oil drilling—at remote well sites into electricity.
Hamilton, who earned a bachelor's in material science engineering and a master's in nuclear engineering from Purdue, said the firm's technology has wide potential applications.
Atlas officials declined to discuss sales or revenue because they are in the midst of raising capital, and they don't want to run afoul of U.S. Securities and Exchange Commission regulations.
Atlas also declined to say how much it has raised so far, again due to SEC regulations. In 2018, Forbes—which named Hamilton to its 30 Under 30 class—reported that Atlas had raised $729,000.
Locally based VisionTech Partners this month announced it led an investment round to help Atlas commercialize its technology. Illinois-based West Suburban Angels and Florida-based Lateral Capital also participated in the round.
The science behind what Atlas does and how the company does it isn't easy to understand.
"It took us a while to wrap our heads around this," said Ben Pidgeon, executive director of VisionTech Partners. "When Ian presented this to us in April, it was a very technical presentation.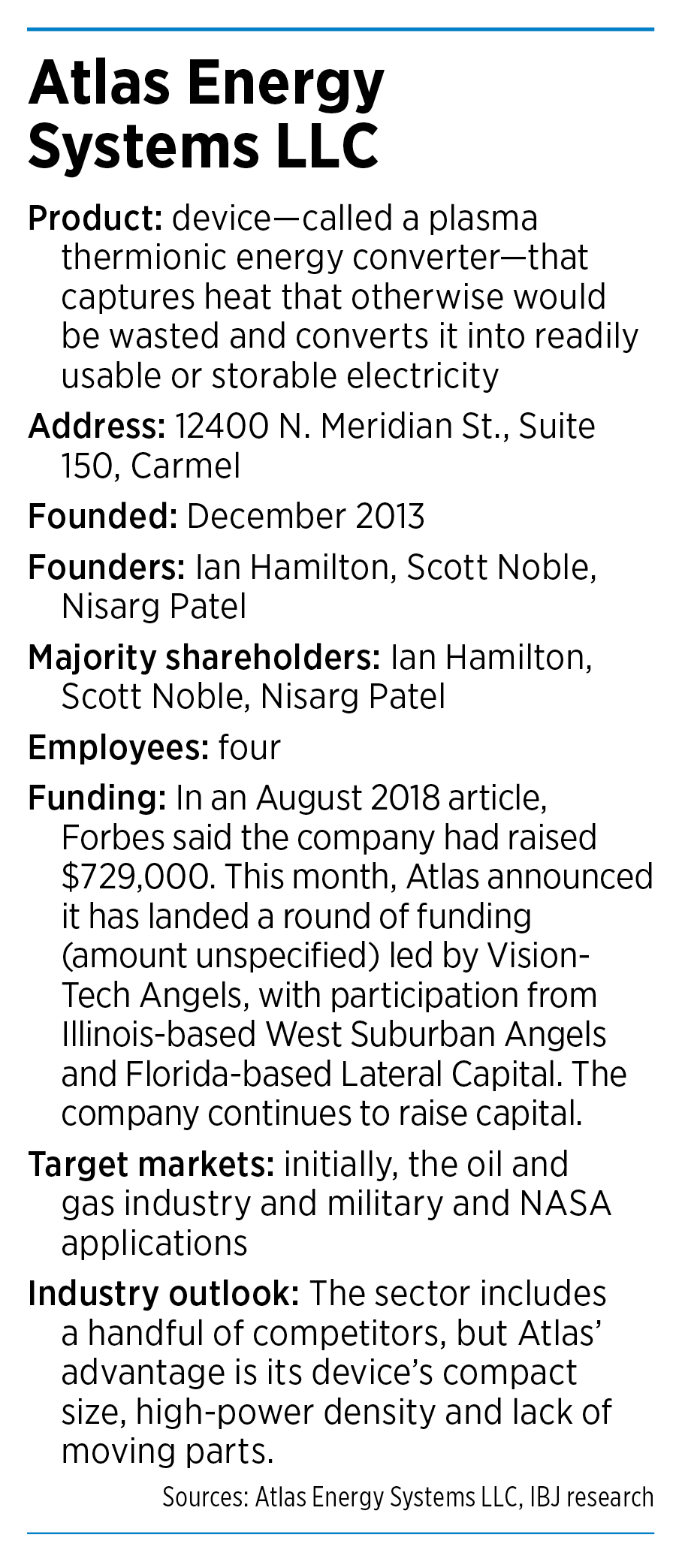 "But once we understood it, we could see this company has tremendous potential," Pidgeon said. "This technology solves a problem. And we believe, once an industry has this, it won't be able to live without it."
Pidgeon said VisionTech had two primary reasons for deciding to lead Atlas' latest round of funding.
Despite NASA's earlier work, Atlas' conversion technology "is new and unique, and it's not obvious," he said. "We also saw how coachable Ian is and how eager he is to win."
Last year, Hamilton, now 27, went on a road show with VisionTech, and Pidgeon said members of its investment group were impressed.
"Ian oozes entrepreneurship," Pidgeon said. "His mind is built to identify problems and provide solutions."
Pidgeon said investors also were impressed with Scott Noble, 49, Atlas co-founder and chief financial officer, who previously worked on mergers and acquisitions for Autodesk, a multinational corporation that designs software services for the architecture, engineering, construction, manufacturing, media, education and entertainment industries.
"Scott has a number of years in corporate mergers and acquisitions and just has a very good business acumen," Pidgeon said.
Key to commercialization
Noble said what makes Atlas' future so bright is Hamilton's ability to make an affordable and scalable alternative-energy-generation system.
Sources familiar with Atlas' technology said General Electric attempted to commercialize a similar system several decades ago but failed.
"Ian's brilliance was creating a thermionic converter that is commercially viable," Noble said. "He redesigned a converter … that is smaller, and designed a method for mass manufacturing.
"We are the first to reproduce generating power through a thermionic converter since General Electric abandoned the technology," he added.
NASA's work focused on deriving heat from spent nuclear fuel.
Hamilton's system could capture heat—it needs to be about 1,800 degrees Fahrenheit—from various sources.
"We can use any heat source—spent nuclear fuel or natural gas flames and anything in between," Noble said.
It's possible, he said, to have a converter that captures heat from a natural gas furnace or propane or methane sources as well as the heat byproduct from producing oil.
"Some of this heat isn't being used at all and, meanwhile, people are spending millions on diesel for power generation," Hamilton said.
Because Atlas' system has no moving parts, he said, it will require less maintenance and be more efficient than other power sources. Atlas officials said the firm's technology will cost less in power wattage to operate than do current technologies.
Initially, Atlas is looking to apply its technology in off-the-grid remote locations, Noble said, likely in the oil and gas sector. Long term, there could be military, space and other industrial applications.
Atlas' system isn't designed to replace all electricity needs, Noble said, but, "Even if it cuts 10% of diesel use on site, that's a huge savings."
Due to Atlas' agreement with—and financial assistance from—the Energy Department, all its manufacturing will be done domestically and some fabrication will be done in Indiana.
"We found multiple good companies, and we're very comfortable [manufacturing] domestically," Hamilton said.•
Please enable JavaScript to view this content.