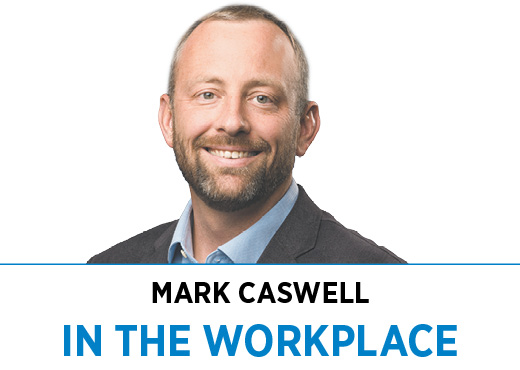 Given the availability of capital and the emergence from COVID-19, many business leaders are considering mergers and acquisitions as options for achieving business results. We are hearing stories every day of new M&A activity, accelerating valuations and increasing deal flow.
However, the headlines typically tell only one side of the story. Most consider an acquisition to be a purely financial endeavor. But M&A is really about people—blending two separate organizations with distinct cultures, values, goals and definitions of success into a unified team. It's a deeply human process.
My son's travel soccer club once decided to merge with another. The goal was to create a more elite club by taking the best players from each and creating a new team. The strategic value was clear, and the deal closed.
Unfortunately, the club didn't take the people involved into account—namely, the players and parents. They announced the merger quickly and without explanation. Chaos erupted. Most of the athletes rebelled against the merger, fighting to stay with their previous team. The athletes that did agree to merge did not mesh from a culture perspective, with performance suffering accordingly. This ultimately resulted in a mass exodus that forced the merger to be unwound—setting both clubs back years.
Two business organizations coming together are not unlike two soccer teams. They might play the same game, but they also have their own unique cultures, definitions of success and deep pride for their team. For a merger to be successful, leaders must relentlessly focus on the people involved. In the end, they must create a new "we," with each organization becoming part of a new whole. And for that to happen, leaders must be "human" from the very start.
Deeply explain the strategy. Often, when a leader announces an acquisition, he or she has been thinking about it for months, forgetting that employees need time to understand why the two organizations are better together. People also need to hear it repeatedly, and in different ways, over many months. Taking the time to explain this "why" allows people in the organizations to find their own way to connect with the value and make decisions accordingly.
Bring your people along, don't drag them along. The most common refrain I hear from disgruntled employees in M&A is that it was done "to" them, rather than "with" them. While employees can't be involved in every stage of a deal, engaging them as early and deeply as possible is valuable. And giving all team members the opportunity to make it successful can help them feel ownership and see the value for themselves. At the very least, empathetically listening and taking action on their feedback is critical.
Empathize with their feelings. The first time I was told my organization was being acquired, I was angry. Really angry. I was nervous it would "break" the company I loved. After several weeks, I realized my anger was misinformed and it was actually the best thing that could happen. It took a while to get there, though.
The point is, emotions will happen to your employees, both positive and negative. Different people will feel different things—some very strongly. Those emotions are real and valid, so give all sides time, space and support to process them. The people who care the most are the ones you want the most, after all.
Invite people to share their stories. People communicate and connect through stories. Allowing people to share their experiences and what their team brings to the table plays a major role in cultivating respect and empathy. Trading stories like how the companies were founded, a favorite work memory or a particularly meaningful client story is crucial for building context and understanding.
And when you give someone the space to share a story, it can help people emotionally connect to the idea of being part of something new.
Watch your language. As leaders, we know that using "we" language instead of "I" language is a sign of humility. The words we use are expressions of our mental frameworks. The same is true in a merger. People will notice the words you use. So, use "we" instead of "us" or "them" language when talking about the teams involved. Otherwise, it reflects that you still think of the organizations as two separate entities.
In fact, when you stop hearing that language or the names of the organizations that existed pre-merger, it's a great sign that you're finally integrated.
The human side of both acquiring and being acquired is often overlooked. But for two teams to successfully become one, the human side might be more important than anything else. Ultimately, it's people that make all the difference.•
__________
Caswell is CEO of Resultant, an independent technology, data analytics and management consulting firm based in Indianapolis.
Please enable JavaScript to view this content.