When you hear the phrase "gig worker," you probably think of someone who delivers food, runs errands or drives for a ride-share service.
But the gig-work model is also gaining traction in the corporate world. Rather than hiring full-time executives, companies are increasingly likely to turn to a fractional executive—someone who serves part time, typically on contract rather than as an employee.
"Very recently, the gig economy has moved upmarket to the executive level," said Nick Badgett of Indianapolis, co-founder of tech startup Bolster.
Bolster offers a platform that matches startups with individuals interested in on-demand executive work. The company is based in New York City, launched in September 2020 and is one of Indianapolis-based venture studio High Alpha's portfolio companies.
Last month, Bolster announced it had secured $11 million in Series B financing—a signal that investors see promise in the company's concept. The funding round was led by Boulder, Colorado-based Foundry Group, with participation from High Alpha Capital and several other existing and new investors.
Badgett said Bolster has signed up nearly 7,000 executives looking for opportunities and more than 1,000 companies with positions to fill. The platform has facilitated about 150 matches to date.
A good majority of those matches are for either fractional executive gigs or advisory work, in which a company is looking for an adviser or mentor for its existing executives. Bolster also facilitates matches for project-based work assignments, interim roles and for seats on boards.
Bolster has tapped into a trend that's growing for a variety of reasons, some but not all of which are related to the pandemic.
New mindset
When SupplyKick's founder and current CEO, Chris Palmer, first heard about the fractional-executive concept in 2012, he found it hard to grasp. "I remember thinking about it back then, and it didn't make any sense to me at the time."
But Palmer has since embraced the idea, especially as the competition for tech talent has become so intense. The pandemic has accelerated both remote-working options and staff turnover, Palmer said, making high-level executives in high demand now—with correspondingly high salaries.
So, after some staff turnover, SupplyKick brought on a fractional chief financial officer. It's used the fractional executive the past 18 months.
In a competitive hiring market, Palmer said, it's a lot easier to engage a fractional executive because they typically serve multiple clients at once—you don't have to convince them to leave their existing job to join your company.
Another big advantage for the 32-employee SupplyKick is that it gets the benefit of a seasoned executive for about a third of what it would cost to hire a CFO.
"It's been remarkably helpful that we don't need to have that type of six-figure spend," Palmer said.
Instead, SupplyKick pays its fractional CFO, Fishers certified public accountant Tom Long, an hourly rate for the time he works, which can vary from week to week. Long also owns his own accounting firm in Fishers, Long and Associates PC.
In his role, Long also handles human resources for SupplyKick, which helps clients improve their presence and sales on Amazon.com and other third-party ecommerce platforms.
Palmer said SupplyKick has Long participate in about three hours' worth of meetings a week, plus typically a few additional hours of work. During busy times, Long might put in more hours. Some weeks, he's not needed at all.
Even though Long is only a part-time executive, Palmer said, having access to an experienced CFO is hugely beneficial—especially at a company like SupplyKick, where about a third of the workforce consists of recent college graduates. "We just benefit so greatly from just a little drop of that time," he said.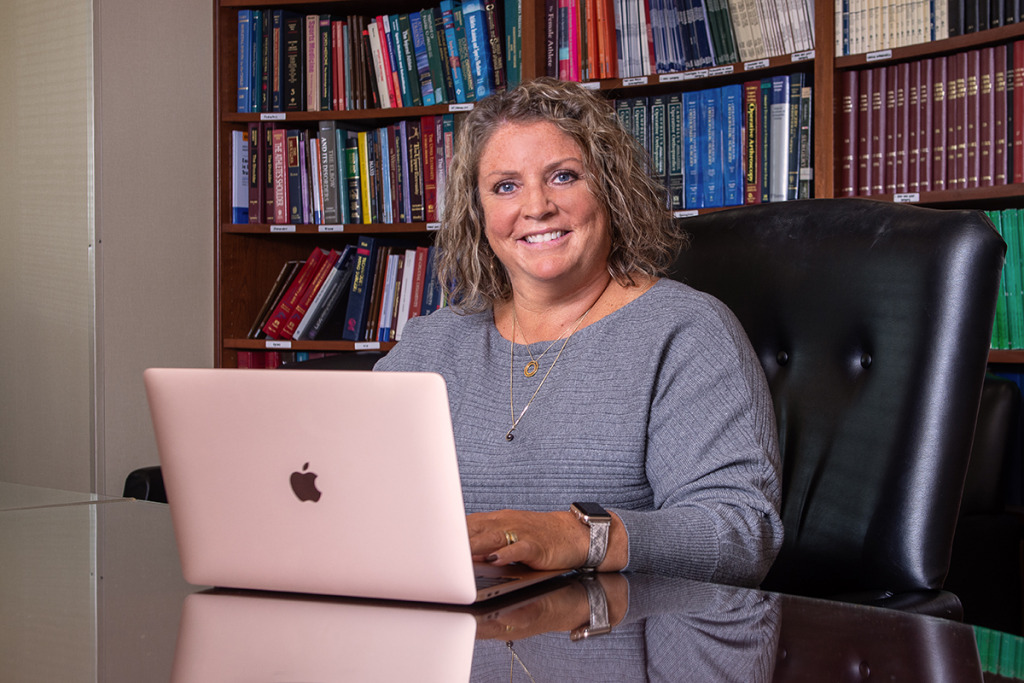 More and more popular
Fractional executives can also be a good first step for small companies that either can't afford or don't have enough work for a full-timer.
"Sometimes, as companies are growing, they're trying to decide, 'Do we really need a full-time person in this role?'" said JoDee Curtis, owner of Carmel-based Purple Ink HR Consulting.
Purple Ink's services include supplying clients with fractional human-resources executives. Those clients span a variety of industries, including construction, health care and service.
"I definitely see it more and more with our clients, not just in HR but in other roles as well," Curtis said. "There's more and more people looking to work in the gig economy."
Columbus, Ohio-based FocusCFO hires people to serve as fractional CFOs for multiple companies. Founded in 2001, the company has been in rapid growth mode the last several years, establishing offices in Indianapolis and several other markets within the past two years.
Gary DeThomas serves as FocusCFO's Indianapolis-area president. So far, he's brought on two staffers who serve fractional CFO roles for a total of five clients. Customers typically use a FocusCFO executive on a long-term basis and pay a monthly retainer that can vary depending on how many days a week the fractional executive is needed.
Across all its markets, FocusCFO has about 100 CFOs and another 28 or so area presidents like DeThomas, who concentrate on business development in their given market.
DeThomas said the company's typical fractional executive is someone who's close to retirement age and wants to cut back on work hours. "They have plenty of gas in the tank … but they don't want to work 80 or 90 hours a week," he said.
Companies like the concept because it gives them access to a level of expertise they haven't had before, DeThomas said. "Some of these smaller and midsize businesses, they've never really had a true CFO."
Another benefit, DeThomas said, is that a fractional executive brings an outsider's perspective and can sometimes elicit feedback that employees might be reluctant to express to their in-house leadership.
FocusCFO is primarily concentrated on fractional financial executives, though it also supplies CFOs as project consultants and interim executives. Clients span a variety of industries, including manufacturing, advertising, health care, real estate and others.
DeThomas said the fractional concept can work for a variety of executive roles, and FocusCFO has connected clients with other fractional-work firms to find non-CFO executives. "Once [client firms] taste it, they say, 'This is really good. This is helping me. Where else could I do it?'"
The downsides
That said, using fractional executives has potential downsides.
Depending on the workload and the need for day-to-day guidance, Purple Ink's Curtis said, a company might be better off hiring a full-time executive.
Earlier in her career, Curtis served as a 20-hour-a-week fractional human resources executive for two different clients. In both cases, she recommended those firms hire full-timers for the role. Both companies took her advice, Curtis said.
Fractional executives also tend to be far less visible at a company than are its full-time employees.
SupplyKick, for instance, builds its corporate culture through outside-of-work activities and groups where employees gather to talk about pets and other non-work topics.
Since Long is paid by the hour for his expertise, he does not participate in these types of activities—and, in fact, typically interacts with the company via videoconferencing rather than in person.
"Fractional workers make much less impact in the felt culture of the company," said Palmer, who added that he only met Long in person for the first time last month.
Still, Palmer said SupplyKick's experiences have been so positive that the company is considering using fractional executives to fill additional roles.•
Please enable JavaScript to view this content.