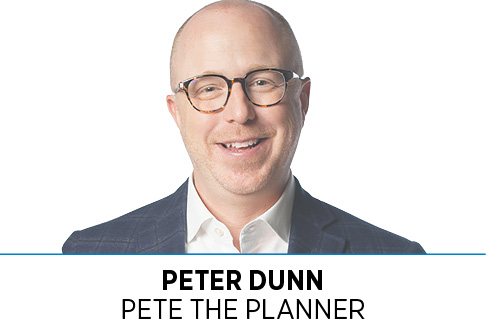 I feel like I've been able to figure out quite a bit about money and how it affects me. But there's one mystical scenario that almost always leaves me scratching my hairless head: Why does money burn a hole in our pockets?
Last week, I received a random $500. I came to possess it in the modern version of the time I found a $10 bill on the sidewalk when I was riding my bike back when I was 12 years old. In other words, it felt like the universe blessed me with it randomly. And just as I went and spent that $10 on five packs of football cards at a sports card store next to the old Toler pharmacy in Clermont, I felt a strong urge to put this $500 to immediate use.
But why?
Why does found, or "extra," money feel so disposable? I have some theories that I'm willing to share.
My immediate inclination is that the found money feels like a gift. We're so used to receiving gift cards and then finding demand to match our supply of money that I think we do the same with random chunks of money, too. That being said, there are certain people who have gift card drawers (I clear my throat toward my betrothed) filled with years of generosity. Clearly, those people don't get the sudden urge to spend found money. I'm not one of those people. Last Christmas, my mother gave me a gift card just after dinner. I ordered a sweater before dessert.
Another of my theories revolves around a running list of wants that many people always carry around in their head. This list tends to ignore our typical income and subsequent deposits, instead waiting for fortuitous appearances from the money fairy. When she sprinkles her magical coin, the list illuminates and looks for a match based on the available funds.
We tell ourselves it's our desire to acquire something new that leads to the expedited parting, but I gotta be honest; sometimes it feels like the money itself is what we're trying to rid ourselves of.
Back in the day when people trusted me with their financial planning, I had one particular client who always got wacky during bonus season. He was an accomplished professional, and his bonuses were at least partial proof of that fact.
What always struck me as interesting as we put together a plan was how he was able to ignore his long-term financial goals during bonus time, alternatively choosing to create new, short-term financial goals instantaneously. The first time he bought a BMW with cash, it was on the heels of a discussion of how those bonus funds could theoretically help him retire a couple of years earlier, if properly deployed. Twelve months later, when he bought a matching BMW for his partner, I was left alone with the math that suggested he had just forced himself to work nearly a decade longer than necessary. Did I mention that the first time we met, he told me he wanted to retire early?
Inheritances have a funny way of reminding people of all the things they need, too. Benevolent Uncle Larry dies and leaves you $125,000, and all of a sudden, that Valpak mailer with the backyard pool ad starts to make a lot of sense.
The stimulus checks of 2020, 2021 and, for Hoosiers, 2022, certainly sought consumer demand. And the overheated economy would suggest those funds found their mark, as refunds often do during tax season. The cyclical nature of self-manufactured demand is equal parts predictable and amusing.
Yet, I'm a lemming too.
Except this time. Something clicked in my head this year in relation to funding my daughter's college education. Don't get me wrong; I've been saving aggressively for 13 years, but I'm shook. My brain tore up my cool-stuff list (including the wines) and now is holding up a single poster board that reads, "You have only five years left, pal." I put the $500 in her college fund.
Maybe our brains can carry two lists around. But I think the second list needs to be tied to emotion, or the excitement of found money is going to default to the "I want random stuff" list. If you're team #giftcarddrawer, then you're probably fine. If you're team #buyasweaterbeforedessert, then create a second list.•
__________
Dunn is CEO of Your Money Line powered by Pete the Planner, an employee-benefit organization focused on solving employees' financial challenges.
Please enable JavaScript to view this content.