JANUARY
Lilly makes its biggest acquisition
In its biggest takeover ever, Eli Lilly and Co. announced Jan. 7 that it was buying Stamford, Connecticut-based Loxo Oncology, a startup targeting genomically defined cancers, for $8 billion in cash.
The purchase gave the Indianapolis-based drug giant access to
potentially game-changing cancer drugs, including one being studied for multiple tumor types that recently was fast-tracked by the U.S. Food and Drug Administration. The FDA's granting of "breakthrough therapy" status positions the drug for possible launch next year.
At the time of the deal, analysts said Loxo would likely generate $200 million in revenue in 2019. They expect it to reach $1.14 billion in sales in 2023.
National Bank of Indianapolis co-founder retires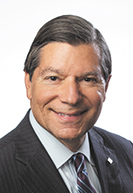 National Bank of Indianapolis President and CEO Morrie Maurer retired from the bank Jan. 4 at age 67 after more than 25 years.
Maurer and cousin Mickey Maurer, who is a shareholder in IBJ Corp., founded the bank in 1993. A change in banking laws had sparked a wave of local bank consolidations, and the cousins believed a locally focused bank could fill an emerging market void.
The bank named longtime bank employee Mark Bruin as Morrie Maurer's successor.
FullBeauty Brands puts on quick-change act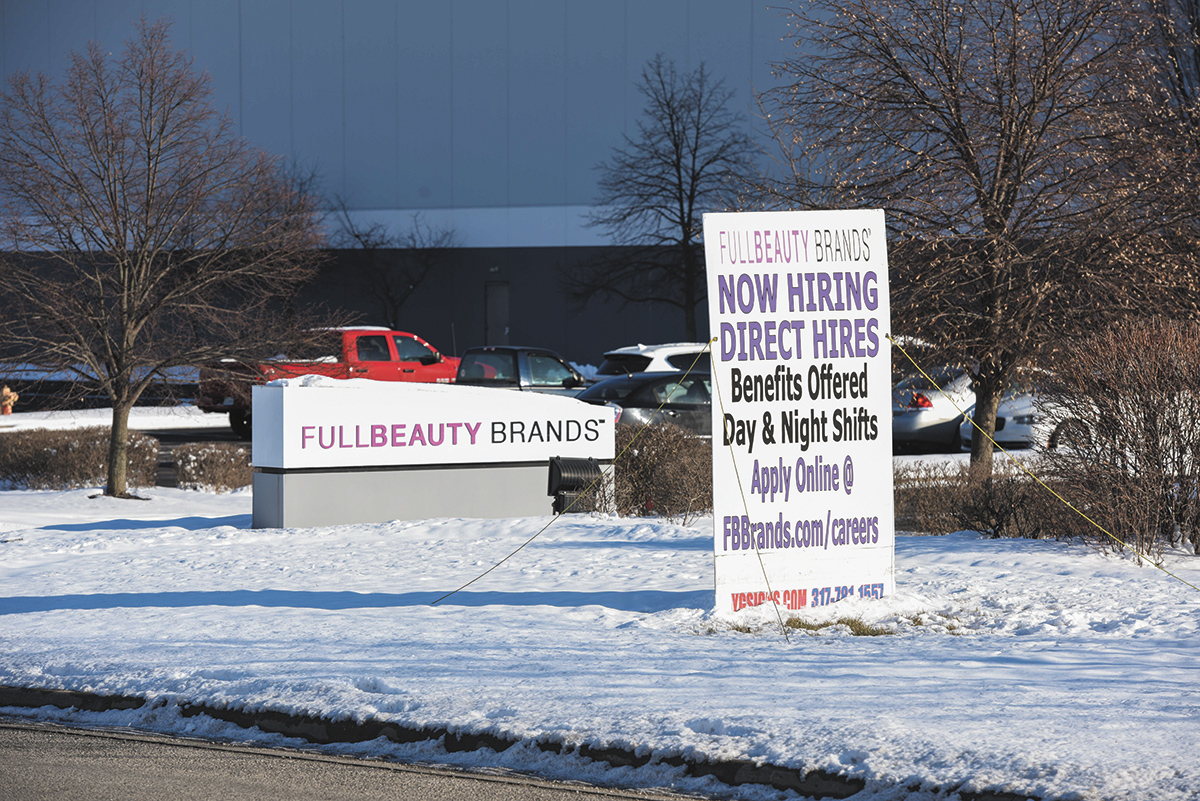 FullBeauty Brands, a plus-size clothier with distribution centers in Indianapolis and Plainfield, prepackaged its bankruptcy filing in January and set a new standard for speedy recoveries.
The New York-based company filed for Chapter 11 on Feb. 3, was approved in less than 24 hours and emerged from bankruptcy four days later. The Wall Street Journal called it the fastest reorganization of its kind.
FullBeauty eliminated $900 million of its $1.3 billion in debt and transferred all but 2.5% of the company's ownership to its creditors before naming Can Yazicioglu as its new chief financial and transformation officer.
FEBRUARY
Asbury Automotive downshifts after buying spree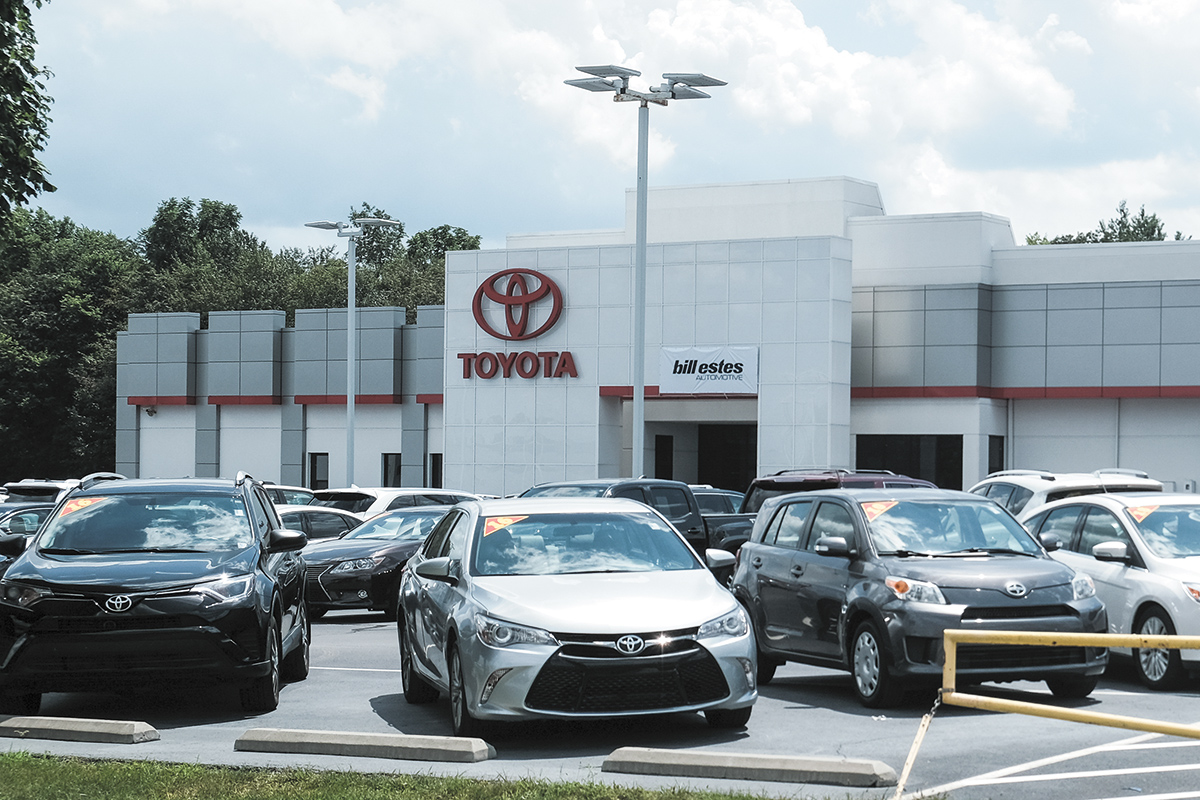 Georgia-based Asbury Automotive Group is pumping the brakes after acquiring five central Indiana dealerships in six months.
Asbury arrived in 2017 with the purchase of Noblesville's Hare Isuzu and Chevrolet dealerships. In 2018, Asbury bought Terry Lee Honda in Avon and embarked on a journey to massive growth.
In February, Asbury bought four Bill Estes dealerships for $121 million and used the momentum to broker another multimillion-dollar deal five months later that added Butler Toyota to the Bill Estes lineup.
KeyBank closes nearly half of local branches
KeyBank closed 16 of its 35 central Indiana branches in 2019, including 14 in the nine-county Indianapolis area.
IBJ reported the news on Feb. 4, and the closures were complete by the end of May.
The closures were part a larger effort in which the Cleveland, Ohio-based bank would also renovate its 19 remaining central Indiana branches and add 51 ATM machines in area grocery stores.
Juan Gonzalez, KeyBank's central Indiana market president, said the efforts represent the bank's "going to the next phase" in the evolution to digital banking.
MARCH
Kerauno, other tech firms raise big bucks from investors
Kerauno, a maker of communications-workflow software, told IBJ on March 7 it had closed on a $25 million round of funding—which local experts said then was the largest Series A round ever by an Indiana-based software firm.
Company officials said the round included institutional and individual investors, but would identify only a few notable ones, including race team owner Michael Andretti and The Joan Hanley (Steinbrenner) Trust.
Other large venture raises announced by area tech firms in 2019 included Sharpen Technologies, $15 million in March; Form Assembly, $10 million in June; Zylo, $22.5 million in September; Recovery Force, $10 million in October; and Emplify, $15 million in October.
Westfield approves funding for Grand Junction Plaza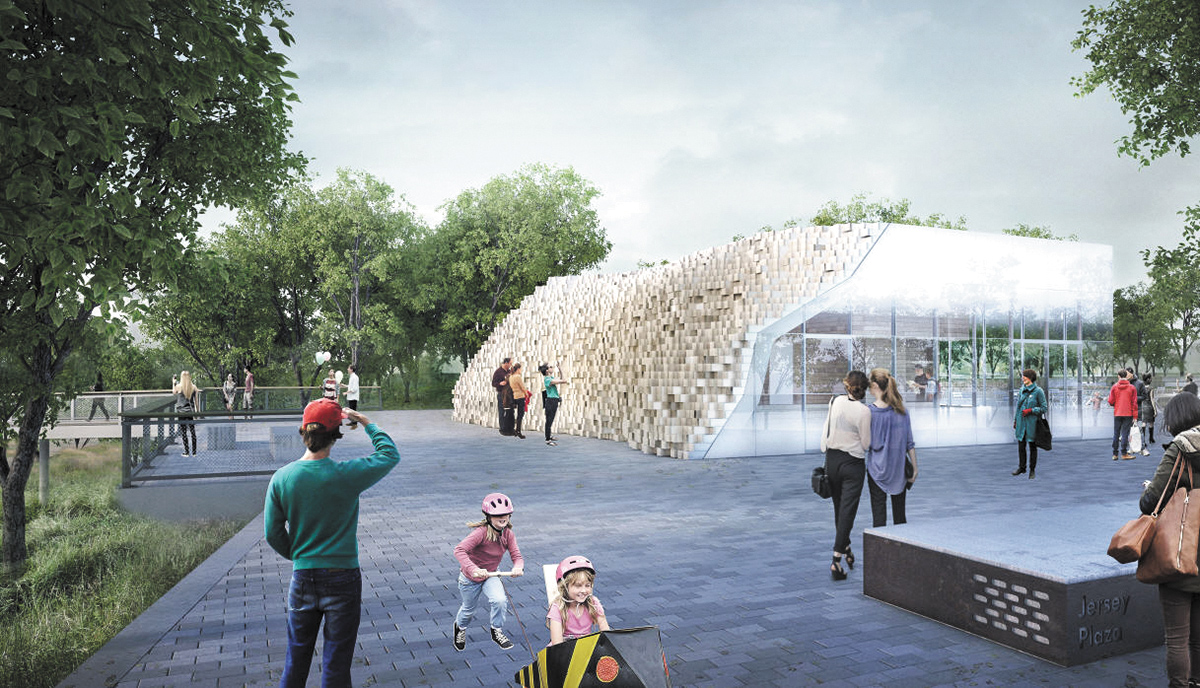 The Westfield City Council in March approved funding for Grand Junction Plaza, a six-acre public plaza in the city's downtown.
The project will be funded with a $35 million bond that is expected to be repaid with income taxes and eventually tax-increment financing. The council's vote on the funding split 4-3 after many residents expressed concerns about the project's cost.
City leaders have been planning for more than a decade to construct a downtown park southwest of Main and Union streets. The project arose from a comprehensive land-use plan first approved in 2008 when stakeholders developing the plan called for making downtown Westfield a more vibrant destination.
IBJ Media moves to Circle
IBJ Media opened new offices in the Indianapolis Power & Light Co. building on Monument Circle on March 16, moving from its previous headquarters at 41 E. Washington St.
IBJ Media—which publishes the Indianapolis Business Journal, The Indiana Lawyer and Court & Commercial Record—now occupies 12,000 square feet on the third floor of the nine-story IPL building, which sits in the southeast quadrant of the Circle. About 50 IBJ employees work in the building.
The company signed a lease with IPL in 2018, two years after the Drury Hotels chain purchased the East Washington Street building.
APRIL
Holcomb signs hate crimes law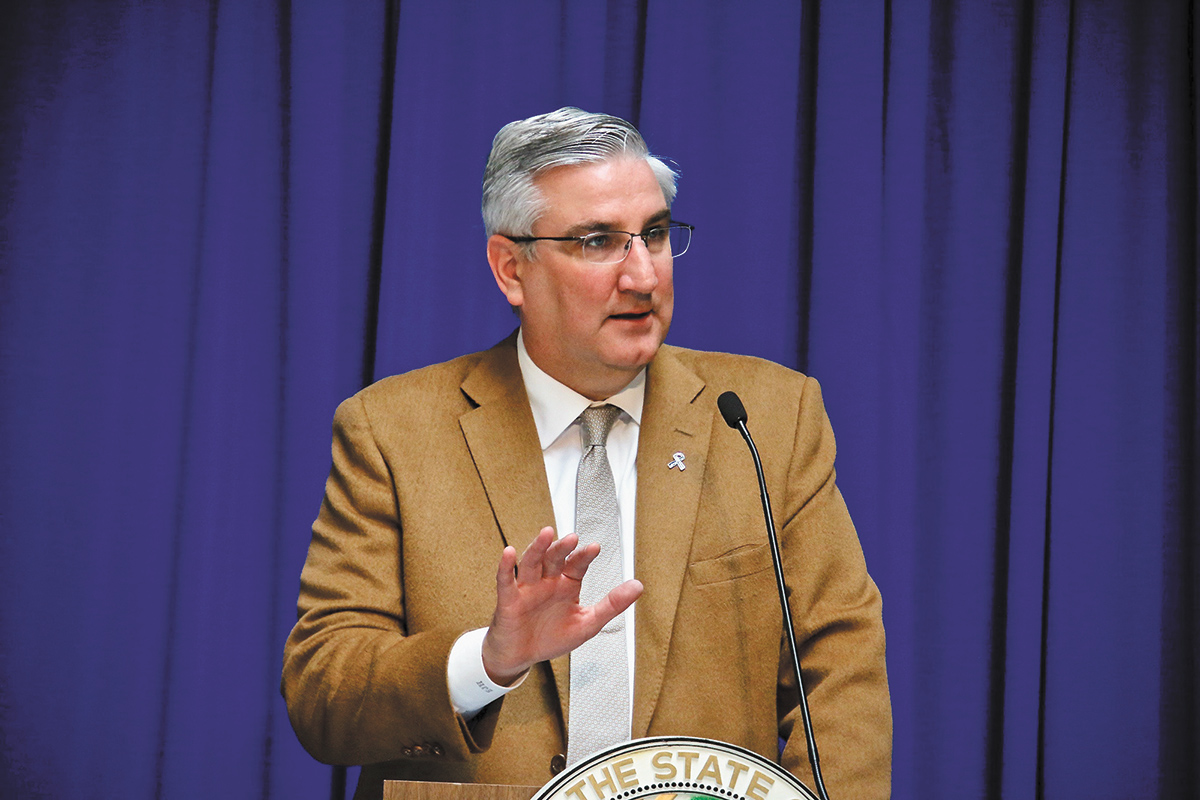 After years of debate, lawmakers approved hate crimes legislation that Gov. Eric Holcomb signed into law in April.
It allows judges to impose longer sentences for crimes motivated by bias—and defines victims using the definition in Indiana's bias-crimes-reporting statute, which specifically mentions color, creed, disability, national origin, race, religion and sexual orientation.
Democrats were unhappy with the legislation, saying it did not go far enough because it does not explicitly cover age, sex or gender identity.
But supporters pointed to additional language in the law that says it could apply when the crime was based on the "victim's or the group's real or perceived characteristic, trait, belief, practice, association, or
other attribute."
Diamond Chain acquired
Ohio-based The Timken Co.—a maker of transmission products—announced April 1 that it had acquired The Diamond Chain Co. in Indianapolis from Chicago-based Amsted Industries in an $84 million
cash deal.
Founded in 1890, Diamond Chain makes high-performance roller chains for equipment used in a range of industries, including agriculture, construction, food and beverage production, and mining. The company, which employs 370 people in the United States and China, retained its name following the acquisition.
The company has its corporate headquarters at 402 Kentucky Ave. on the south side of downtown, where it has operated since 1918.
Philly firm buys majority stake in Indy-based KSM Consulting
KSM Consulting, a technology-services and data-analytics consultancy operating under the umbrella of Indianapolis-based accounting firm Katz Sapper & Miller, announced April 9 that Philadelphia-based private equity firm Renovus Capital Partners had acquired a majority interest in the company. 
Katz Sapper & Miller—the city's largest accounting firm—had owned 100% of KSM Consulting. The firm has retained a significant minority ownership in KSMC and a seat on the board, company officials said.
Founded in 2008, KSM Consulting operates out of two offices—one on East 96th Street and the other on Monument Circle. 
Lawmakers OK funding plan for arena updates, soccer stadium
MAY
CIB gets new leader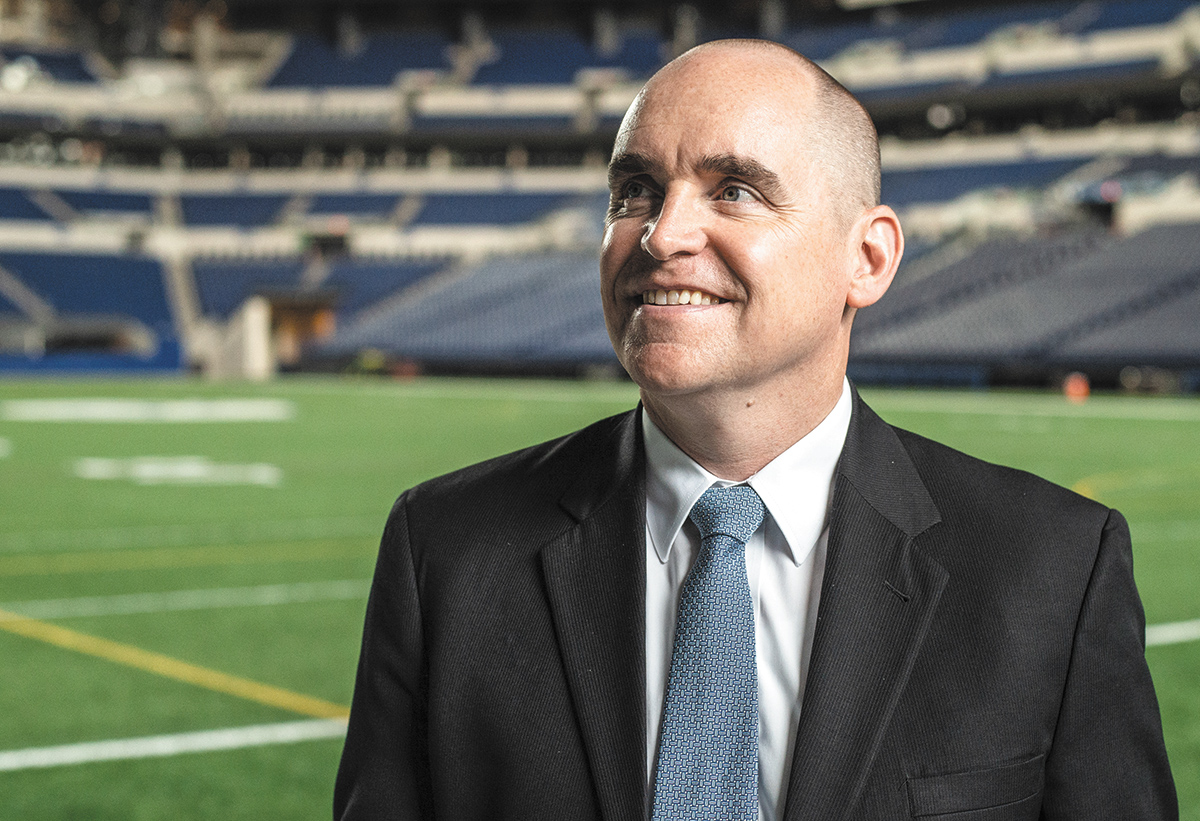 In May, Andy Mallon became the first new executive director of the Marion County Capital Improvement Board of Managers in nearly 30 years.
Formerly chief corporation counsel for the city of Indianapolis, Mallon replaced the retiring Barney Levengood. Before accepting the job, he played a role in securing the city and CIB's 25-year deal with the
Indiana Pacers.
The Indianapolis native will oversee the CIB's expansive operations and an annual budget exceeding $180 million. The group owns Lucas Oil Stadium, the Indiana Convention Center, Bankers Life Fieldhouse and Victory Field.
JUNE
DowDuPont spins off Corteva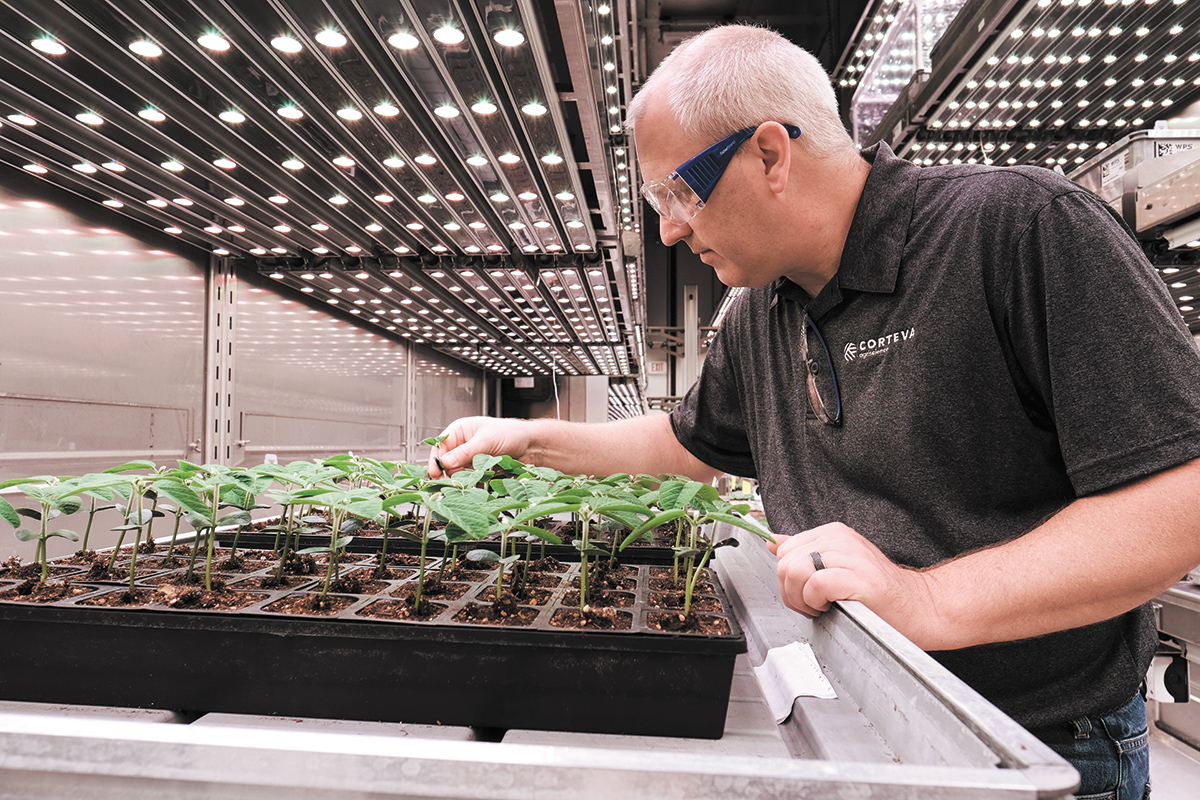 Michigan-based bioscience giant DowDuPont officially spun off its ag science unit on June 1, creating a new company, Corteva Agriscience, that is based in Wilmington, Delaware, but maintains a 248-acre campus on the northwest side of Indianapolis.
The move followed the 2016 merger of Dow Chemical and DuPont and allows Corteva to focus completely on agricultural chemicals, seeds and plant biotechnology.
Indianapolis is one of Corteva's "global business centers" but it's not clear what the company's future in Indianapolis will be. It currently has about 1,500 employees in the city.
United Technologies acquires Raytheon
Connecticut-based United Technologies Corp.—the parent of Carrier Corp.— announced in June it was buying Boston-based Raytheon Co. in an all-stock deal, forming an aerospace and defense giant with $74 billion in sales in one of the industry's biggest transactions ever.
Carrier has about 1,100 workers in Indianapolis. Raytheon has about 1,000 employees in the sprawling former naval avionics building at East 21st Street and Arlington Avenue.
The combined entity will be called Raytheon Technologies Corp. when the deal closes in the first half of 2020, after United Technologies completes the separation of its Otis elevator and Carrier air-conditioner businesses, the companies said. While billed as a merger of equals, current United Technologies shareholders will own most of the company.
Archdiocese/Brebeuf battle over LGBT issues
Leaders at Brebeuf Jesuit Preparatory School in June announced the school would no longer be recognized by the Archdiocese of Indianapolis as a Catholic school after Brebeuf refused to fire a "highly capable and qualified teacher who is married to a same-sex partner."
Brebeuf said the archdiocese had directed it to fire the teacher but school officials said doing so "would not only violate our informed conscience on this particular matter, but also set a concerning precedent for future interference in the school's operations and other governance matters that Brebeuf Jesuit leadership has historically had the sole right and privilege to address and decide."
The decision meant the independent school would remain Catholic but would not be recognized by the archdiocese as such and would not be listed on The Official Catholic Directory.
In August, Brebeuf asked the Congregation for Catholic Education in Rome to overrule the archdiocese's decree. A month later, the Vatican temporarily suspended the archdiocese's decision, meaning the school could resume holding mass. There's no timeline for the appeal.
IPS picks its new superintendent from within school district
JULY
Emmis continues major transformation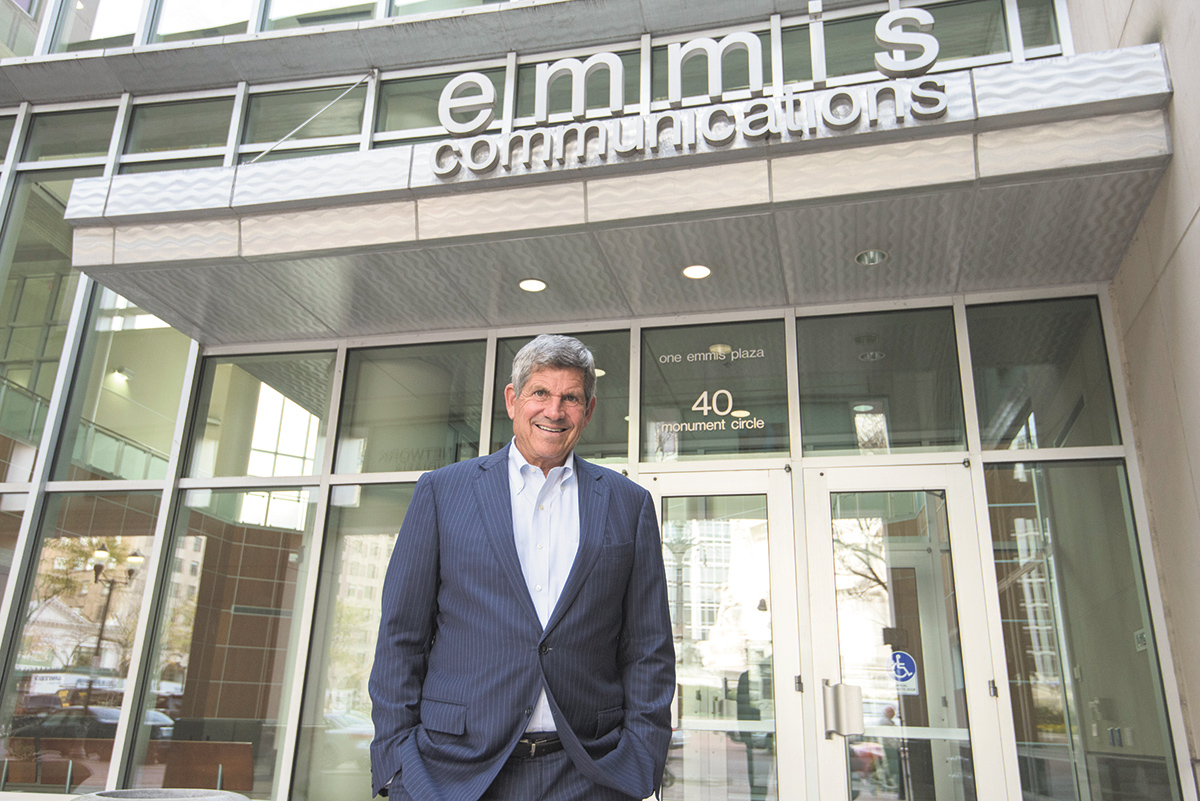 Emmis Communications Corp. announced in July it had signed a deal to form a new public company, Mediaco Holding, with New York City-based investment firm Standard General LP to acquire two of Emmis' three New York radio stations.
In exchange, Indianapolis-based Emmis was to receive $91.5 million in cash, a $5 million note receivable, and 23.72% of the common equity of Mediaco. Emmis said it planned to distribute the common equity of Mediaco to its shareholders in pro-rated taxable dividends. Plans call for Mediaco to be listed on the NASDAQ stock exchange and Emmis to remain a separate public company.
The deal came a month after Emmis announced the sale of its 50.1% controlling interest in six Austin, Texas, radio stations and two FM translators to its minority partner, Norfolk, Virginia-based Sinclair Telecable Inc., for $39.3 million.
Legends Hospitality acquires MainGate
Indianapolis-based merchandising and marketing firm MainGate LLC announced in July it was being acquired by New York City-based Legends Hospitality LLC.
MainGate, which provides custom merchandise and marketing platforms to a wide array of professional and collegiate teams and leagues throughout the United States, has remained in Indianapolis.
MainGate, which was headquartered at 7900 Rockville Road on the city's far-west side, employed about 220 people in the Indianapolis area at the time of the deal. It united with the retail arm of Legends, which also has a large presence in the sports merchandising industry. MainGate CEO Dave Moroknek continues to lead the operation.
Prairie Landing retirement center purchased out of bankruptcy
Indianapolis-based Prairie Landing Community Inc. announced in July it would acquire retirement community The Barrington of Carmel for $61 million out of bankruptcy.
Prairie Landing, which owns several area retirement centers, promised as part of the purchase to honor the contracts of hundreds of residents who had paid six-figure deposits before moving in but were listed in the bankruptcy as unsecured creditors, meaning they were in danger of losing their money.
A bankruptcy judge in Texas approved the sale July 24.
AUGUST
Steak n Shake closures top 100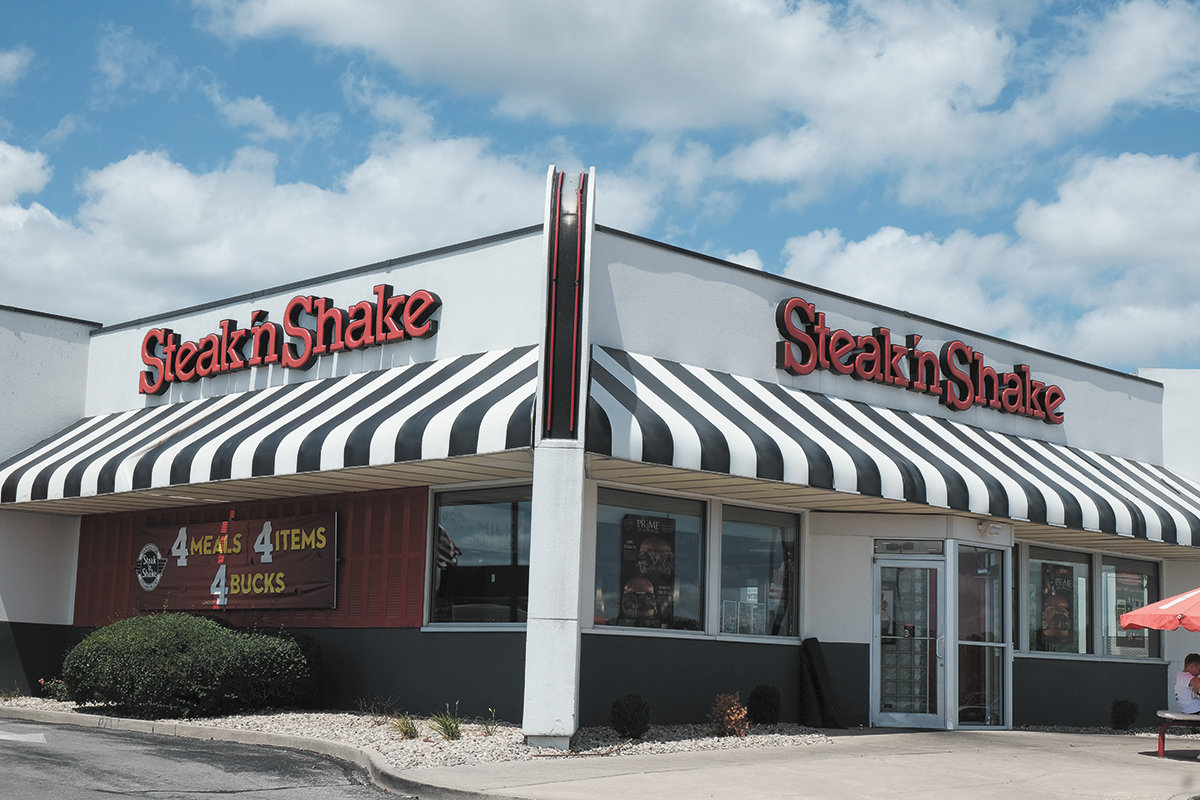 Indianapolis-based burger chain Steak n Shake closed more than 100 restaurants in 2019 as part of a strategy to convert struggling company-owned locations into franchises.
The chain shut down 103 company-owned restaurants in the first half of the year and three more in the third quarter while reducing its overall restaurant count from 626 to 519.
Steak n Shake called the closures temporary while it found franchise partners, but the chain had reopened just three locations by Sept. 30. Meanwhile, same-store sales fell for the 13th time in 14 quarters and customer traffic continued to decline.
Kite sells $415M in properties
Indianapolis-based Kite Realty Group Trust said in August it had sold 14 properties, including one in Indiana, totaling $415 million.
The sell-offs of non-core properties occurred in the first three quarters of 2019. Among them was the Whitehall Pike center in Bloomington. The company said it used proceeds from the real estate sales to pay down its debt.
Elanco strikes $7.6B deal for Bayer's animal-health unit
SEPTEMBER
Litz, Eaton split amid money troubles, lawsuits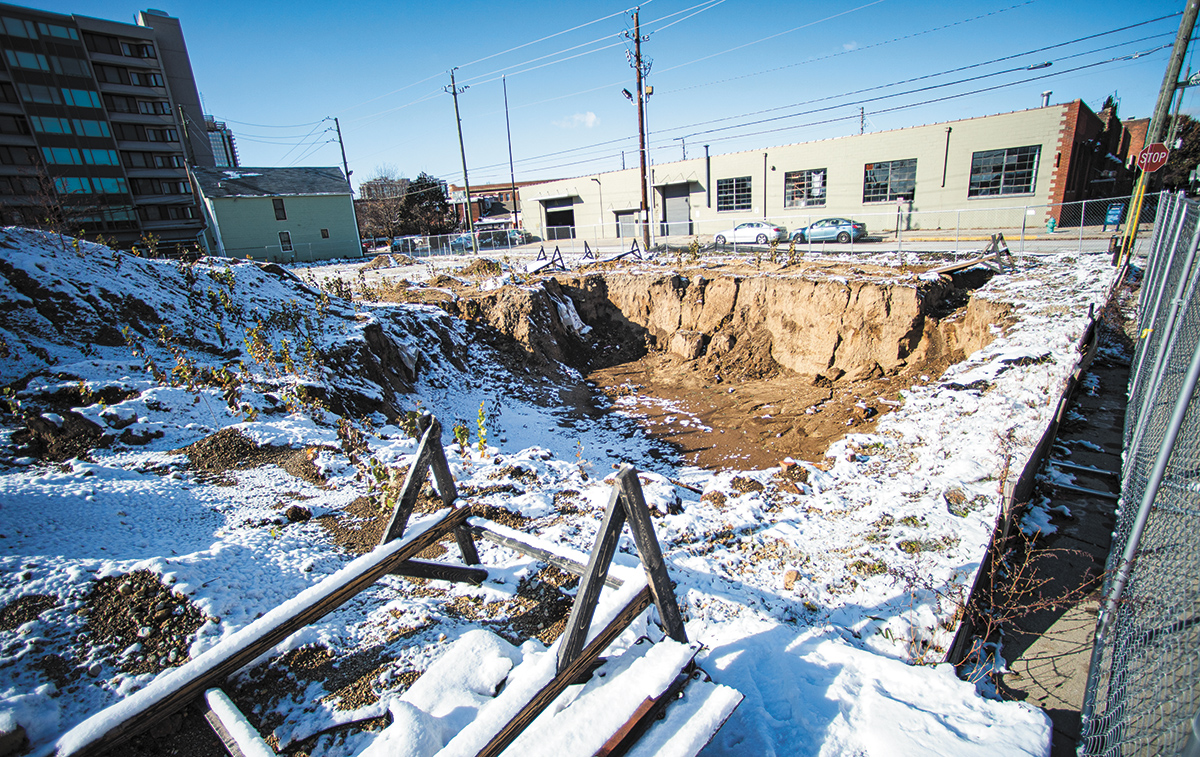 Three months after principals Brad Litz and John Eaton dissolved their Litz & Eaton residential development firm, contractors filed nearly $1.3 million in liens against the defunct firm, its owners and partners.
The company and the two men also face a handful of lawsuits related to allegations of unpaid bills and shoddy work, hindering or derailing several multimillion-dollar projects, including Liberty Place at Lockerbie Square, which in November remained a hole in the ground.
In November, Eaton sued Litz, claiming he was still owed at least $1.5 million by his former partner.
Ambrose pulls out of GM stamping plant project
OCTOBER
Simon invests big in online shopping
Indianapolis-based Simon Property Group announced Oct. 2 that it planned to invest $280 million to create an online shopping platform in partnership with Boston-based Rue Gilt Groupe.
The move represents a significant e-commerce expansion for Simon. The company launched its own online shopping platform, Shop Premium Outlets, in March to promote deals from retailers at Simon's outlet malls.
Simon and Rue Gilt Groupe will be equal partners in the joint venture, which includes the Shop Premium Outlets website and Rue Gilt Groupe's two online shopping platforms, Rue La La and Gilt.
IU receives $60M gift from tech pioneer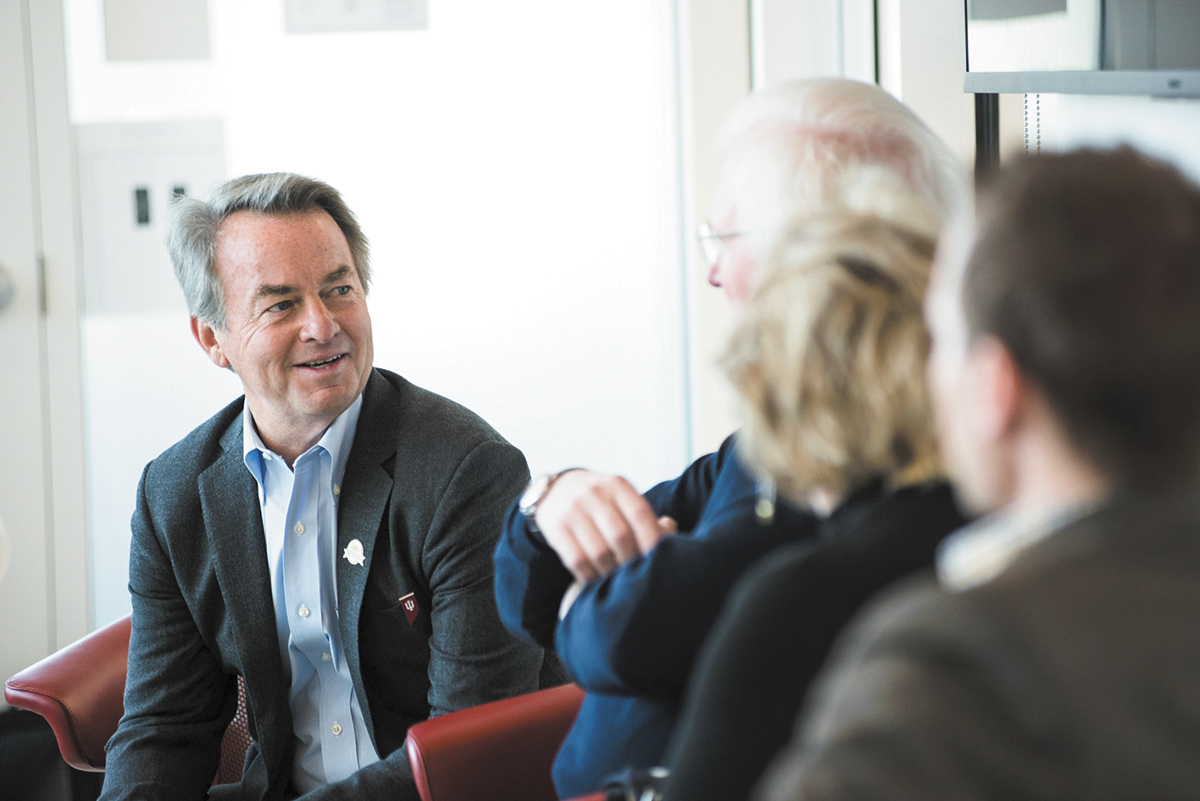 Indiana University in October announced that tech pioneer and alumnus Fred Luddy had donated $60 million to launch an artificial intelligence initiative in the School of Informatics, Computing and Engineering.
The private gift from Luddy, founder of ServiceNow, a Silicon Valley-based company that delivers automated IT help desk services, is the second largest in the university's history. The initial focus of the initiative is expected to be AI approaches to digital health.
Luddy's gift is expected to fund the construction of a building. It also will enable the creation of six endowed chairs, six endowed professorships and six endowed faculty fellowships, as well as graduate and undergraduate scholarships. In recognition of the gift, the IU trustees have approved changing the name of the informatics school to the Luddy School of Informatics, Computing and Engineering.
Salesforce changes leaders at Marketing Cloud unit
After leading Salesforce's Marketing Cloud unit in Indianapolis for three years, Bob Stutz left the San Francisco-based company on Oct. 23 to become president of engineering for customer experience at Germany-based SAP.
Salesforce appointed Adam Blitzer, 39, who had been the marketing cloud's executive vice president, into the unit's top spot. He has remained in San Francisco.
The Marketing Cloud division has been based in Indianapolis since Salesforce bought Indianapolis-based ExactTarget for $2.5 billion in 2013.
Stutz joined Salesforce in 2015, when he succeeded former ExactTarget executive Scott McCorkle as Marketing Cloud CEO. Blitzer has been with Salesforce more than six years, all of it in the Marketing Cloud division. He was a co-founder of Pardot, an Atlanta-based marketing automation software firm that ExactTarget acquired for $95.5 million in 2012.
Business, civic leader P.E. MacAllister dies at 101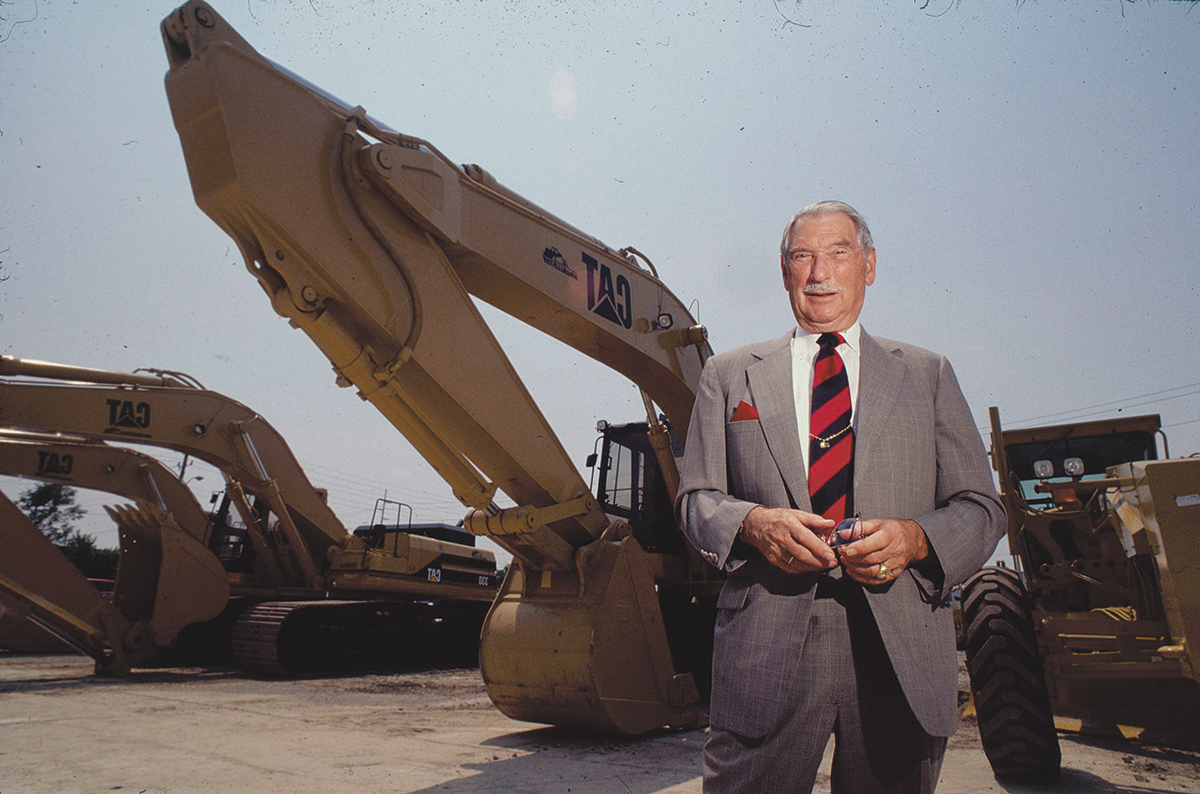 Pershing Edwin "P.E." MacAllister, an Indianapolis businessman and hugely influential civic and political leader, died Oct. 23 at age 101. Vice President and former Indiana Gov. Mike Pence called him a "titanic figure" in Indiana politics.
MacAllister helped build family business Indianapolis-based MacAllister Machinery Co. into a regional powerhouse. He served in top positions on the election campaigns of Mayor Richard Lugar and Mayor Bill Hudnut, as well as on myriad corporate, civic and government boards. He played a key role in developing the Hoosier Dome and founded the Indianapolis Parks Foundation. 
NCAA moves to let athletes make money
The Indianapolis-based NCAA took a major step toward allowing college athletes to cash in on their fame, voting in October to permit them to "benefit from the use of their name, image and likeness."
The move came after the state of California passed a law allowing college athletes to profit from their name, image and likeness and prohibited the NCAA or its member schools from punishing the athletes for doing so. Several other states threatened to pass similar legislation, and lawmakers in Washington, D.C., were threatening action if the NCAA didn't make a change.
The nation's largest governing body for college sports and its member schools now must figure out how to allow athletes to profit while it maintains rules regarding amateurism. The NCAA Board of Governors this fall directed each of the NCAA's three divisions to create the necessary rules immediately and have them in place no later than January 2021.
NOVEMBER
Penske Corp. acquires IMS, IndyCar Series
Downtown Indy launches $7M nightly Circle show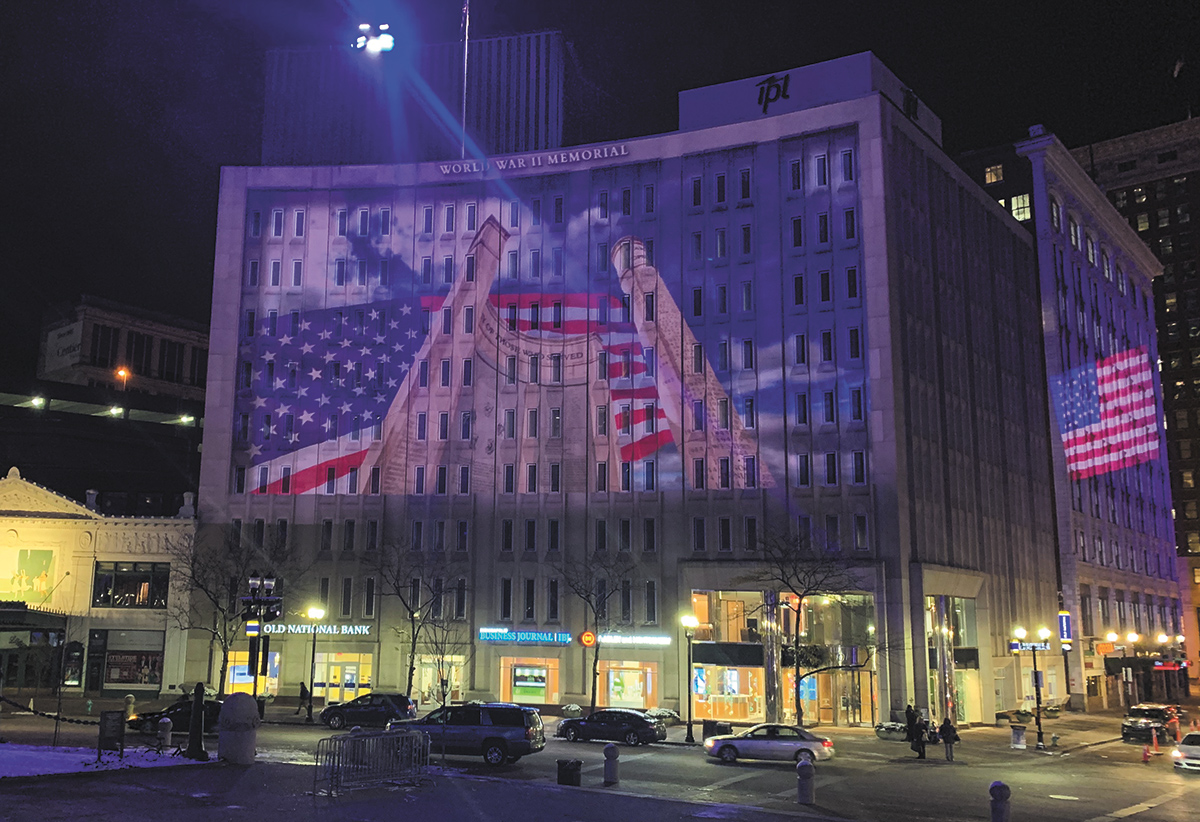 A nightly light and video presentation called Shining a Light on Indianapolis debuted Nov. 9 on Monument Circle.
The program is a joint project of Downtown Indy Inc. and the Indiana War Memorials Commission, which each received about $3.8 million from Lilly Endowment to create the show and present it for five years.
The Shining a Light project included new lighting, staging and sound on Monument Circle, in addition to state-of-the-art video projection equipment. The five-minute show includes recorded music by the Indianapolis Symphony Orchestra.
Big year for Hogsett, Buttigieg and Dems in Boone, Hamilton counties
DECEMBER
Celadon abruptly shuts down, wiping out nearly 4,000 jobs
Electric car service Blue Indy to cease operations
Blue Indy, the electric-car-sharing service that launched in September 2015, announced Dec. 20 that it was pulling the plug on its Indianapolis fleet.
"We regret to announce that Blue Indy will end its collaboration with the City of Indianapolis, effective May 21st, 2020," the company said in a letter sent to customers. "This difficult decision to end the service has been made because we did not reach the level of activity required to be economically viable."
As of August, Blue Indy had 3,000 active members—a fifth of the total it had projected that it needed for profitability. It had 92 stations and 200 cars—80 fewer cars circulating than two years ago.
When the Paris-based company backed by French logistics company Bollore and billionaire Vincent Bollore launched in Indianapolis, it predicted that it would be operating profitably by 2020, with at least 15,000 members, 200 stations and 500 cars.•
Please enable JavaScript to view this content.