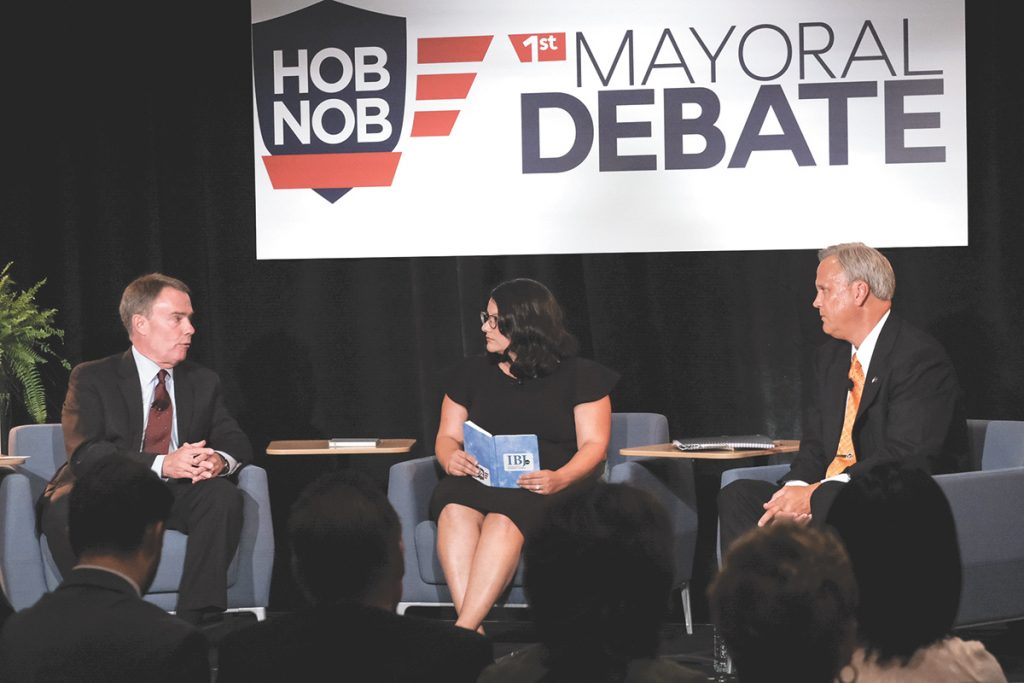 Despite no state or federal elections in 2019, Indianapolis and its suburbs made plenty of political news. Voters across the state cast ballots in municipal elections, re-electing Indianapolis Mayor Joe Hogsett plus three Hamilton County mayors. The year also brought plenty of 2020 news.
◗ With nearly 72% of the vote, Indianapolis Mayor Joe Hogsett easily won a second term leading the Circle City. Republican State Sen. Jim Merritt challenged Hogsett, running on what he saw as Hogsett's shortcomings: not moving the needle enough on potholes and violent crime. But Merritt lost by more than 44 percentage points. In his victory speech, Hogsett said there's still plenty of work to do.
◗ Democrats on the Indianapolis City-County Council already hold a majority, but in 2020, that majority will grow even larger. Democrats picked up six seats from Republicans, bringing their majority to 20-5. Among Republican casualties were council veterans Minority Leader Mike McQuillen and
Janice McHenry.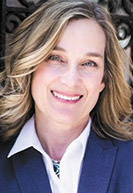 ◗ Political newcomer Emily Styron, a Democrat, beat Republican incumbent Tim Haak to become Zionsville's third mayor. She has said the town's lack of a successful track record for economic and community development led her to step forward as a candidate. Styron has been critical of progress made in Creekside Corporate Park, where development has
been slow since the town invested more than $4.5 million in infrastructure improvements to attract corporate businesses.
◗ In Hamilton County, Democrats won their first seats ever on two city councils: two spots in Fishers and one in Carmel. In Fishers, Jocelyn Vare and Samantha DeLong displaced Republican incumbents. In Carmel, Miles Nelson beat a Republican in a newly formed district.
◗ Fishers Mayor Scott Fadness and Carmel Mayor Jim Brainard won their Republican primaries and were unopposed in the general election. Republican Westfield Mayor Andy Cook won in the general election over Libertarian Donald Rainwater. Noblesville voters chose Republican Chris Jensen in the primary; he was unopposed in the general election to succeed retiring Mayor John Ditslear.
◗ Next year, the Westfield City Council will experience a dramatic shakeup when five new members take office. In the Republican primary, voters ousted three incumbents and elected candidates endorsed by the Fiscal Conservatives of Hamilton County, meaning spending in the growing city could be curtailed in coming years.
◗ In June, Indiana U.S. Rep. Susan Brooks, a Republican who has represented Indiana's 5th Congressional District since 2013, announced she would not seek a fifth term. Brooks said she was looking forward to spending more time with her family. Democrats see the open seat as a possible pickup in 2020.
◗ South Bend Mayor Pete Buttigieg entered the race for president, joining a crowded field of Democrats seeking the party's nomination. Early on, Buttigieg had been considered a long shot, but by November, he had risen to the top of the pack in an Iowa poll, where the nation's first nominating contest will take place, on Feb. 3. Since April, he's raised more than $44 million, according to reports.•
Please enable JavaScript to view this content.