All work & no play? Not on our watch.
From the newest restaurants you must try, to the entertainment and cultural events you don't want to miss, After Hours is your weekly source for news you can use when you're not on the clock. This email written by renowned arts and entertainment reporter Dave Lindquist brings you stories about the personalities, places and events that make Indianapolis an engaging place to live.
After Hours is an exclusive e-newsletter just for paid IBJ Subscribers. Subscribe to IBJ to receive your weekly edition of After Hours and enjoy all the benefits of being an IBJ subscriber.
Already a paid IBJ subscriber? Simply access your account dashboard to manage your newsletters.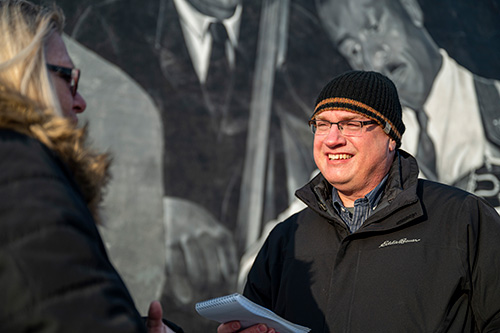 Meet Dave Lindquist
Lindquist joined IBJ in October 2021 after working as a reporter, copy editor and page designer at newspapers in Indiana, Illinois and New York since 1991. He's also host of "The Beat with Dave Lindquist" on WTTS. He lives in Indianapolis, and when he's not working, he enjoys getting outside with his wife, teenage son and their Aussiedoodle puppy.
Favorite podcast: "Never Not Funny: The Jimmy Pardo Podcast"
First job: Delivered newspapers for The Bloomington Pantagraph in Illinois
Favorite band: Wilco