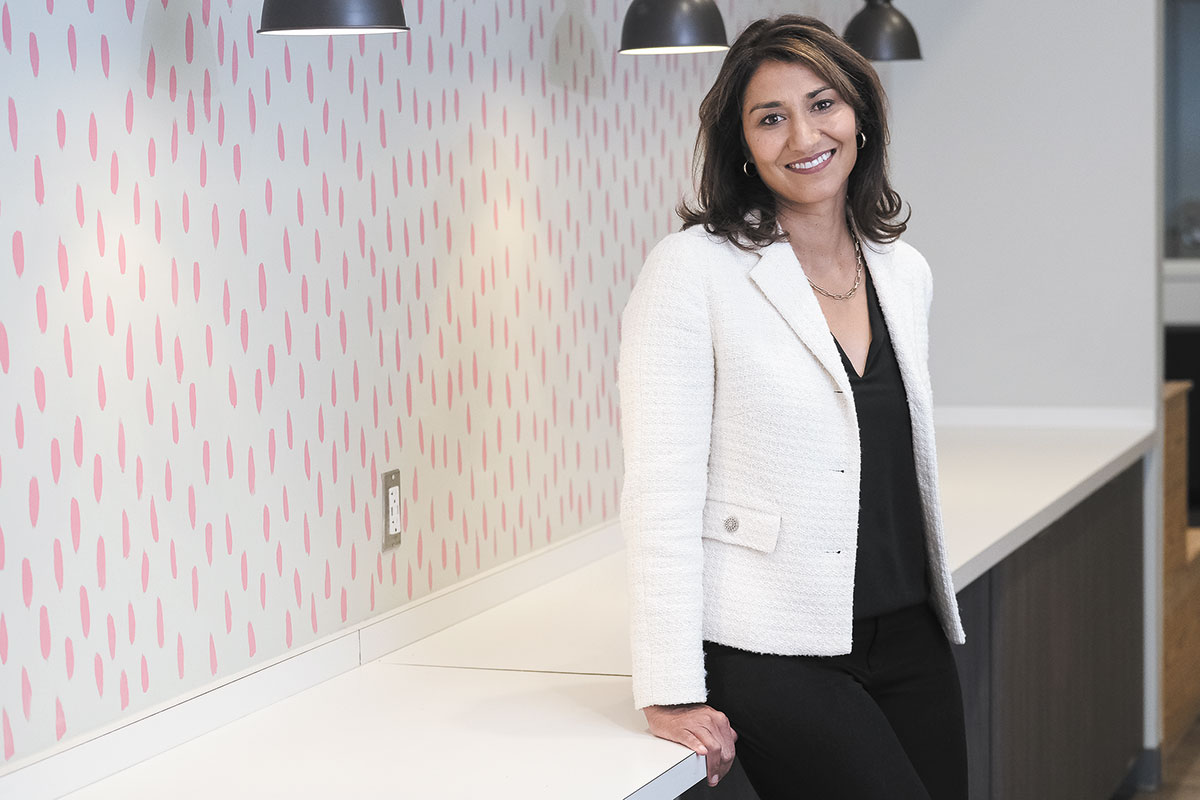 Vice President, Deputy General Counsel, Americas, Elanco Animal Health
Achievements: Six months after joining Elanco Animal Health as a vice president and deputy general counsel for the U.S., Shiv O'Neill took on an expanded role overseeing the legal risk profile and setting strategy for all legal areas impacting Elanco's business across the Americas. As one of the company's top legal executives, she is a trusted adviser who anticipates issues and develops strategies to mitigate risk and achieve commercial goals. Elanco, she said, presented her with a unique opportunity. The company had separated from Eli Lilly and Co. and acquired Bayer Animal Health in the years just before she came on board. "Standing up a new public company and integrating a large acquisition is extremely complex and challenging and requires all hands on deck," she said. "We have done it and are at the beginning of a journey in which we hope to launch multiple products that will make a significant positive impact in the world."
Career track: A law school internship for Procter & Gamble led to a job offer there after graduation. She later joined Baker & Daniels LLP (now Faegre Drinker Biddle & Reath LLP), and in 2015 was recruited by Cummins Inc. In 2021, she joined Elanco.
Giving back: She has served on the boards of a number of not-for-profits, including the Forest Manor Multi-Service Center, the Indiana Federal Community Defenders, the Indianapolis Legal Aid Society, the Indianapolis Public Library Foundation and the Goodwill Foundation of Central & Southern Indiana. "I believe it is our collective responsibility to create the community and the world we want to live in," she said. "The missions of these non-profits align with my values, and it has been a privilege to serve on their boards."

Mentors and mentoring: O'Neill said Marcela Kirberger, the general counsel of Elanco, is one of her most important mentors. Kirberger provides O'Neill with advice and support and actively promotes her growth. "She is also a role model of a woman who has reached the upper echelons of her profession while being devoted to her family," O'Neill said.
Work/life balance: She said she prioritizes her physical, mental, emotional and spiritual health and time with family. She also said she tries to be intentional about managing her time and energy to "show up as my best self," whether at work or in her personal life. "And no one succeeds alone," she said. "I would not be able to do the work I do if I did not have lots of help—from my husband, my friends and the network of parents in our community who help each other."•
Check out more Women of Influence honorees.
Please enable JavaScript to view this content.