About
Features

Social enterprise: More than what ChatGPT—and maybe you—think it is
Nonprofit board service: A triple win for employees, companies and communities
The power of ESG to support businesses and communities
How local companies are combating housing shortages in central Indiana
Realizing optimism through consciousness
CSR statistics about employee beliefs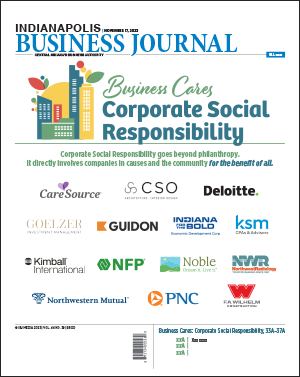 View the interactive edition
Welcome to IBJ's 2023 "Business Cares: Corporate Social Responsibility" microsite.
CSR is a hot topic, and an important tool in building successful companies and communities across our state. We've rounded up valuable columns from local experts to help you learn more about CSR and how you and your company can take advantage of this growing movement. Here's what you'll find on this year's microsite:
"Social enterprise" and "impact investing" are concepts best understood by seeing them in action. Meet the Commonwealth investing platform and three inspiring Indiana-based social enterprises it supports.
Nonprofit board membership was once seen as only benefiting the nonprofit being served. But for-profit companies are increasingly seeing it as a valuable learning experience for employees.
Environmental, Social, and Governance strategies can simultaneously benefit a company's bottom line and the well-being of company employees and the communities they serve.
Indiana companies are taking the lead in solving pressing issues, such as a shortage of affordable housing, that can make it difficult to hire entry level employees.
"Conscious Capitalism," a movement that integrates purpose and profit, might hold the key to building optimism and productivity throughout the Hoosier workforce.
Thanks to the 14 companies and organizations listed below that sponsored this Business Cares section of IBJ. We hope you'll support our sponsors and consider how CSR can work to improve your business and our entire state.
Sincerely,
Nate Feltman
Publisher, President & CEO
Nonprofit board service: A triple win for employees, companies and communities
By Erin Hedges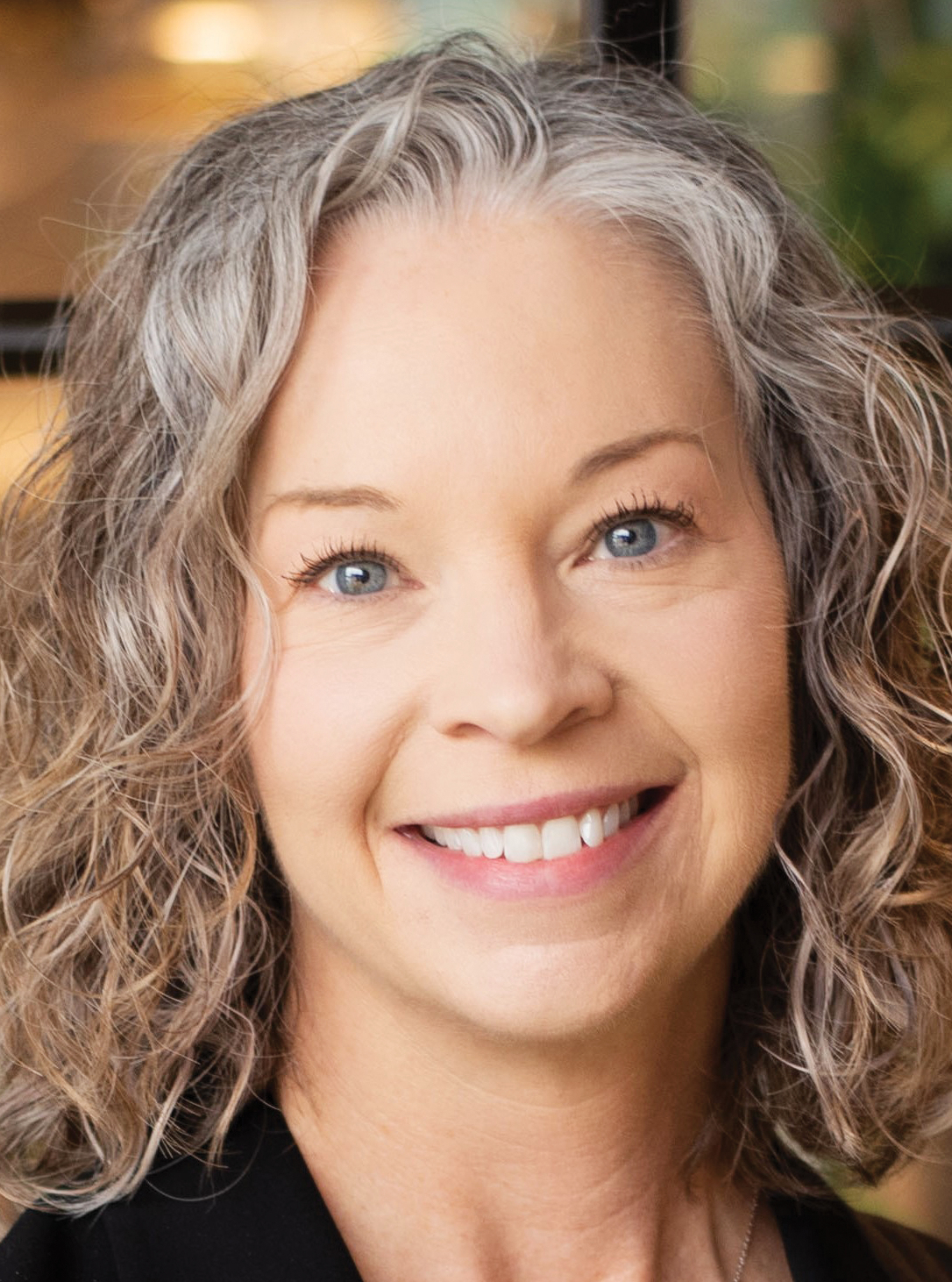 Businesses are constantly seeking innovative ways to enhance employee engagement, leadership development, and Corporate Social Responsibility. A strategic but often overlooked option is encouraging employees to serve on nonprofit boards.
Traditionally viewed as a noble pursuit or civic duty, nonprofit board service is gaining momentum as an innovative business strategy that can bring benefits to employees, the company and the community for the wellbeing of all.
At its core, nonprofit board service provides employees with opportunities to volunteer, make a difference in their community, and find a sense of purpose. As a reward, numerous studies demonstrate that volunteerism has positive health benefits—from reducing stress to feeling happy. Employees who are happy and less stressed are good for business.
Data also shows that nonprofit board service helps employees develop and practice communication, project management, and other essential skills in the workplace. In a Deloitte volunteerism survey, 92% of corporate human resources executives said that contributing business skills and expertise to a nonprofit can be an effective way to improve employees' leadership and broader professional skill sets.
In fact, employees say their nonprofit board experience makes them better leaders (80%), more confident (77%) and feel more useful (71%). It's no wonder a growing number of HR and CSR leaders are viewing nonprofit board service as a strategic opportunity for employee engagement and talent development.
We all know that employees want purposeful work and for their employer to care about the community. In fact, 74 percent of US employees and 88 percent of millennials feel their job is more fulfilling when they are provided opportunities to make a positive impact on social or environmental issues. Companies are listening, and for most, community involvement has become an important business strategy for employee retention.
Do you know what else nonprofit board service is good for? Building a more inclusive workforce. Board members report that board service increases their appreciation of perspectives from those with different backgrounds (83%) and deepens their understanding of the challenges people face (76%). At work, nonprofit board members listen more carefully to different views (78%), create more inclusive committees and teams (63%), and make more inclusive hiring (50%) and promotion decisions (41%). We need more of this.
Nonprofit organizations range from food pantries to arts and culture institutions, blood banks and animal shelters. These organizations not only address community needs but also contribute to the region's long-term growth and vitality. They foster a sense of community and create a more desirable place to live, work, and do business—all factors that affect your employees directly.
Successful nonprofit organizations need strategic direction, sound financial management, assessment and evaluation, and broadened community support. This complex, important work requires passionate, strategic thinkers who bring their skills and perspectives from a variety of industries and lived experiences into the boardroom. Your rising stars have a unique ability to influence these decisions based on their work experience.
Local companies are heeding the call. The CSR strategy at The National Bank of Indianapolis includes encouraging employees to engage in nonprofit board service, with more than 50 central Indiana board seats filled by bank employees in 2022.
"We know our employees' time and talent strengthens nonprofit organizations, which in turn, helps our community thrive," said Jill Robisch, first vice president and manager of nonprofit services, "Our company and our community are stronger as a result."
Effective nonprofit board service requires training and education. Programs like Lead with Purpose prepare employees for success in their board service role in such areas as legal and fiduciary compliance, strategy, successful board and staff relationships, fundraising, activating board committees, and more. By investing in such training, businesses can ensure their employees are well-equipped to contribute meaningfully to nonprofit organizations, benefitting employees, the company. and the community.
For more information about Hedges, visit https://www.hellohedges.com/ and about Lead with Purpose, visit https://www.hellohedges.com/training-session/lead-with-purpose/.
Hedges is president of Indianapolis-based consultancy of the same name that builds the capacity of nonprofit organizations, foundations, and corporations to achieve greater social impact.
The power of ESG to support businesses and communities
By Dora Lutz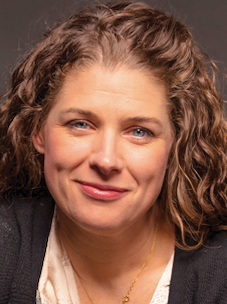 When I founded my second company in 2015, I named it GivingSpring based on the then-emerging body of research that connected a business' level of community engagement with greater revenue and decreased costs. Out of giving, springs profit, I speculated.
At the time, theories of Corporate Social Responsibility, Shared Value, and Corporate Philanthropy drew a clear line from their best practices to improved employee engagement and retention, plus the occasional market or social innovation that resulted from these engagements.
And while people were enthusiastic about the opportunity for business to be a force for good, the lack of connection to financial benefit or integration of the work into normal business operations made for a difficult business case.
Enter ESG.
Often given a bad rap, ESG (Environmental, Social, and Governance) strategies are often perceived as "woke" or "greenwashed."
In reality, ESG strategies are a measurable framework that allow business leaders to balance the needs of all of their stakeholders (investors, customers, employees, partners and suppliers and the larger community) in a way that seeks to increase profit while reducing measurable harm.
Think of ESG as a scorecard that goes beyond, but does not replace, a traditional profit and loss statement, and helps leaders do their work well.
CEOs balance the needs of all stakeholders to manage competing priorities while meeting strategic objectives.
Chief Financial Officers and Chief Legal Officers focus on shareholder needs by ensuring fiduciary responsibility, evaluating investment strategies, managing regulatory risks and providing transparent reporting.
Chief Human Resource Officers support employee stakeholders by establishing a capable and reliable workforce.
Chief Operating Officers support supplier and partner stakeholders by ensuring sustainable production across the value chain.
Chief Marketing Officers support community stakeholders by communicating current and future customer needs throughout the organization.
When these functional areas work together to identify new opportunities, they can identify new markets, innovate product enhancements, and increase perceived value.
And when these functional areas work together to avoid future risks, they can reduce employee recruitment costs, decrease waste and expenses, and avoid expensive regulatory fines and lawsuits.
It just happens that these efforts also improve environmental outcomes, create opportunities for employees to thrive, and improve organizational governance.
ESG is also a $27 trillion market that's being pushed across Indiana's economic systems. From investment dollars to procurement selection to new environmental regulations, almost every one of our key industries are under pressure to consider how proactively we address environmental, social, and ethical risks.
The mandate is clear:
96% of employees want their organization to pursue a sustainability agenda.
88% of consumers make purchases based on social impact.
80% of investors consider ESG efforts within their decision-making criteria.
57% of procurement teams consider sustainability or ESG efforts in their vendor selection
The idea that businesses should engage with the community to "do good" is not new, and the rapid acceleration of terminology and methods means that there's a way for businesses to engage in social responsibility regardless of size, industry, or overall goal.
To begin considering how ESG can drive your business in a low-risk way, here are four action steps any organization can take:
Leverage materiality tools such as those available at SASB.org to understand which stakeholder needs are most important to your industry.
Benchmark your existing efforts against your customers: Where do you have a competitive advantage? Where are you falling behind?
Participate in sustainability and ESG webinars hosted by industry associations on a peer networking group, such as the Aspirational Leaders Network.
Harnessing globally recognized standards and combining them with our existing desire to be good stewards for our stakeholders provides a powerful opportunity for competitive advantage in this emerging market.
To learn more, connect with Dora at www.linkedin.com/in/doralutz or at Giving-Spring.com.
Lutz is founder and CEO of GivingSpring and the Aspirational Leaders Network.
How local companies are combating housing shortages in central Indiana
By Claudia Cummings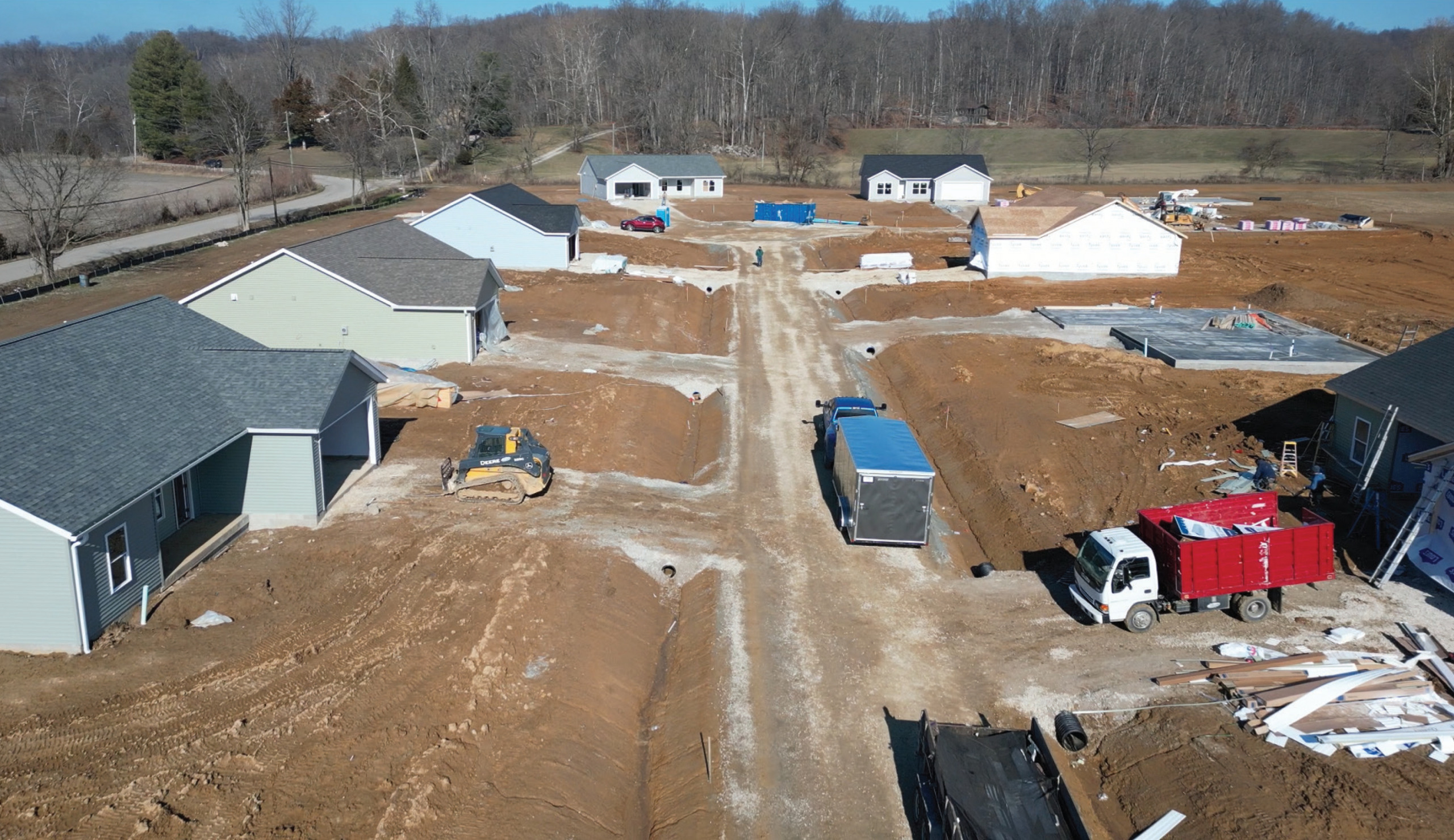 As the CEO of Indiana Philanthropy Alliance, I've witnessed firsthand the transformative power of Hoosier companies in tackling some of society's most pressing issues. A critical area where this power is being vividly displayed is in addressing housing affordability and availability in the Indianapolis area. The concerted efforts of local companies in this endeavor not only illuminate a path toward more inclusive growth but also underscore the pivotal role of corporate philanthropy in solving workforce challenges while advancing our community.
Affordable housing is not merely a roof over one's head; it's the cornerstone of a thriving community. It's where workforce development intersects with quality of life, enabling businesses to attract a diverse pool of talent.
Unfortunately, according to the Indiana Business Research Center, housing affordability in the Indianapolis metro area reached a 15-year low due to elevated prices and increasing mortgage interest rates. Marion County, in particular, suffered from a significant housing supply deficit, with a shortage of 3,065 housing units in 2022.
Costly markets limit accessibility for many. In a domino effect, restricted housing options can lead to a workforce shortage, particularly in entry level roles. However, several central Indiana companies are not just watching these challenges unfold; they are actively creating solutions.
I recall nearly a decade ago I was touring Noblesville manufacturer SMC during onsite construction of short-term housing for new employees. The strategy harkened back to the 19th century of employers stepping outside their core competency to meet the basic living needs of employees in communities with no infrastructure to support them.
Fast-forward 10 years from the SMC example, and now Cook Medical is leading the way with its CSR efforts. Not only are they collaborating with organizations like Goodwill of Central and Southern Indiana to bring new life to a northeast side Indianapolis neighborhood, but the Bloomington-based company is also addressing workforce housing shortages by investing in 300 new homes in south-central Indiana.
Others are taking note. I regularly talk with companies and their philanthropic partners who are working to expand housing stock for entry and mid-level employees to live comfortably and affordably, powering productivity and the larger Hoosier economy.
Solutions are certain to unfold at a quickening pace. If we look to the West Coast, Google is building thousands of homes for the ever-growing workforce of its Mountain View, California, campus. Facebook and Microsoft are taking similar action.
Going beyond workforce housing, some companies, like CREA, are providing homes for people with no employment at a major company and no permanent place to live. Just last month, Hannah Commons opened in Indy as a permanent supportive housing community, providing both a roof and supportive services to those who are homeless. This housing-first model shelters those who are struggling to find a base of stability while addressing underlying life challenges.
Glick Philanthropies is another stellar example. By managing 42 nonprofit affordable housing communities, they address the crucial need for affordable housing while fostering resident empowerment. Glick's Service Coordination Program and Resident Success Centers are more than amenities; they are lifelines that offer employment, education, and financial literacy resources, directly contributing to community and personal success. Buckingham Foundation operates its Indiana properties in much the same way.
The Merchants Foundation has adopted a holistic approach, intertwining housing with health care and education. A testament to the impact of this approach is the innovative greenhouse project at North End Apartments in Carmel. This project transcends traditional housing support, integrating healthy food production, job opportunities, and educational initiatives, thus enhancing the residents' overall quality of life.
While these initiatives are commendable, the challenge ahead remains daunting. With over 8,000 people experiencing homelessness in Indiana and significant proportions of homeowners and renters being cost-burdened, the urgency to act is clear.
The mission is clear: we must continue to innovate and collaborate to ensure that every Hoosier and anyone we seek to attract has access to a stable and affordable home. The examples set by those I have mentioned are more than corporate social responsibility—they are beacons of hope and frameworks for a future where everyone has a place to call home. Let their example inspire more companies to join this critical fight. The well-being of our workforce, the prosperity of our businesses, and the health of our communities depend on it.
Cummings is CEO of the Indiana Philanthropy Alliance.
Realizing optimism through consciousness
By Leslie Pagel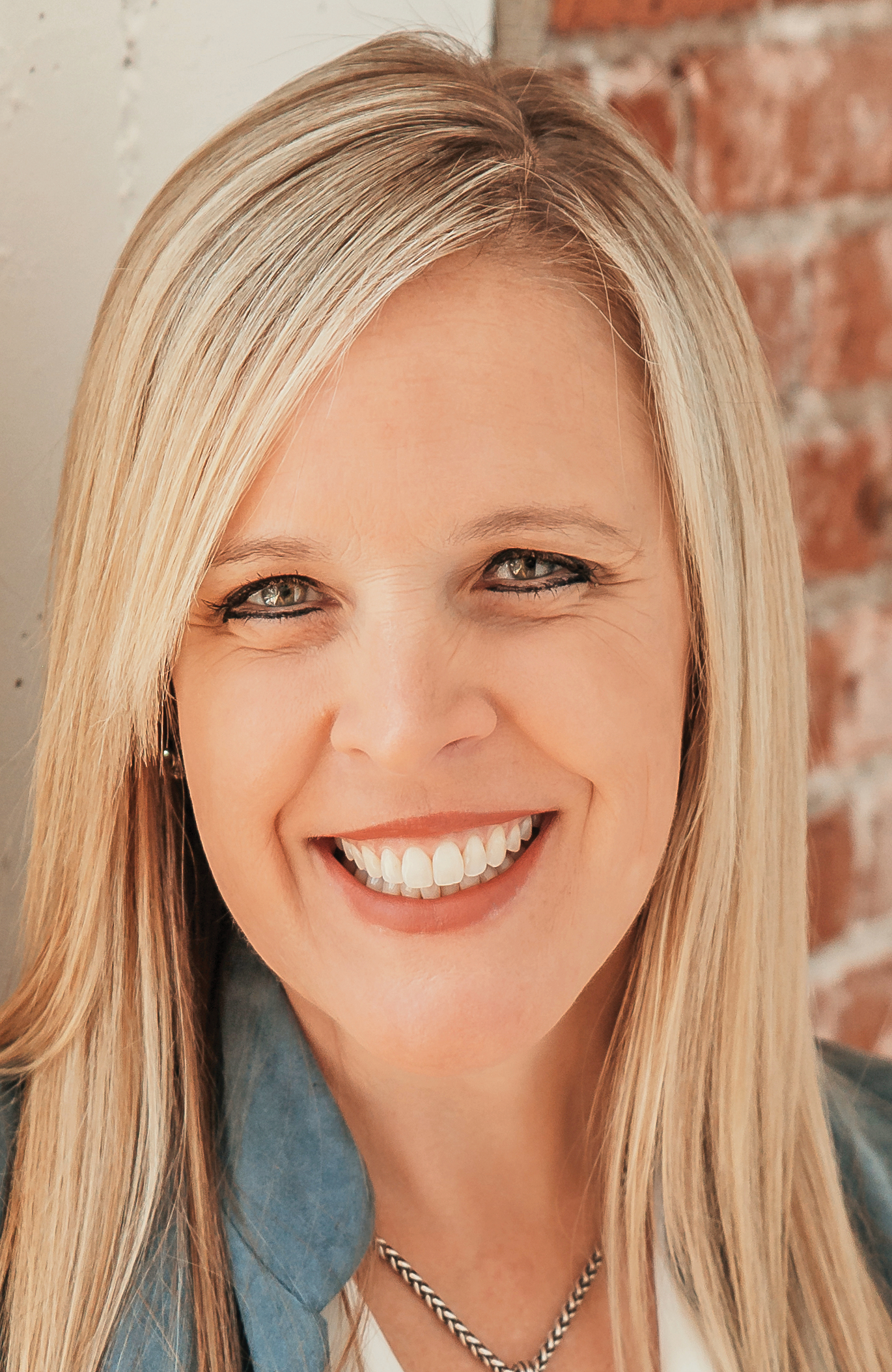 Everywhere you turn, there's something to be cynical about. From horrific global events to the US economy, health care, human rights, violence, polarized politics, and even ChatGPT. There's a lot to be pessimistic about and as humans, we carry this negativity with us into the workplace.
This negative sentiment impacts business performance and our community. According to Gallup, in 2021 US employee engagement saw its first drop in a decade and has continued to decline. A disengaged workforce influences employee morale and company performance, and ultimately creates a vicious cycle reinforcing and building negativity. It's a lose-lose-lose situation.
Hidden underneath this negative sentiment is a strong, resilient, and dynamic community that we call central Indiana. Hidden underneath this negative sentiment are leaders who lead consciously—who make a difference in human lives each day. Hidden underneath this negative sentiment is the optimism that our workforce and community need to thrive.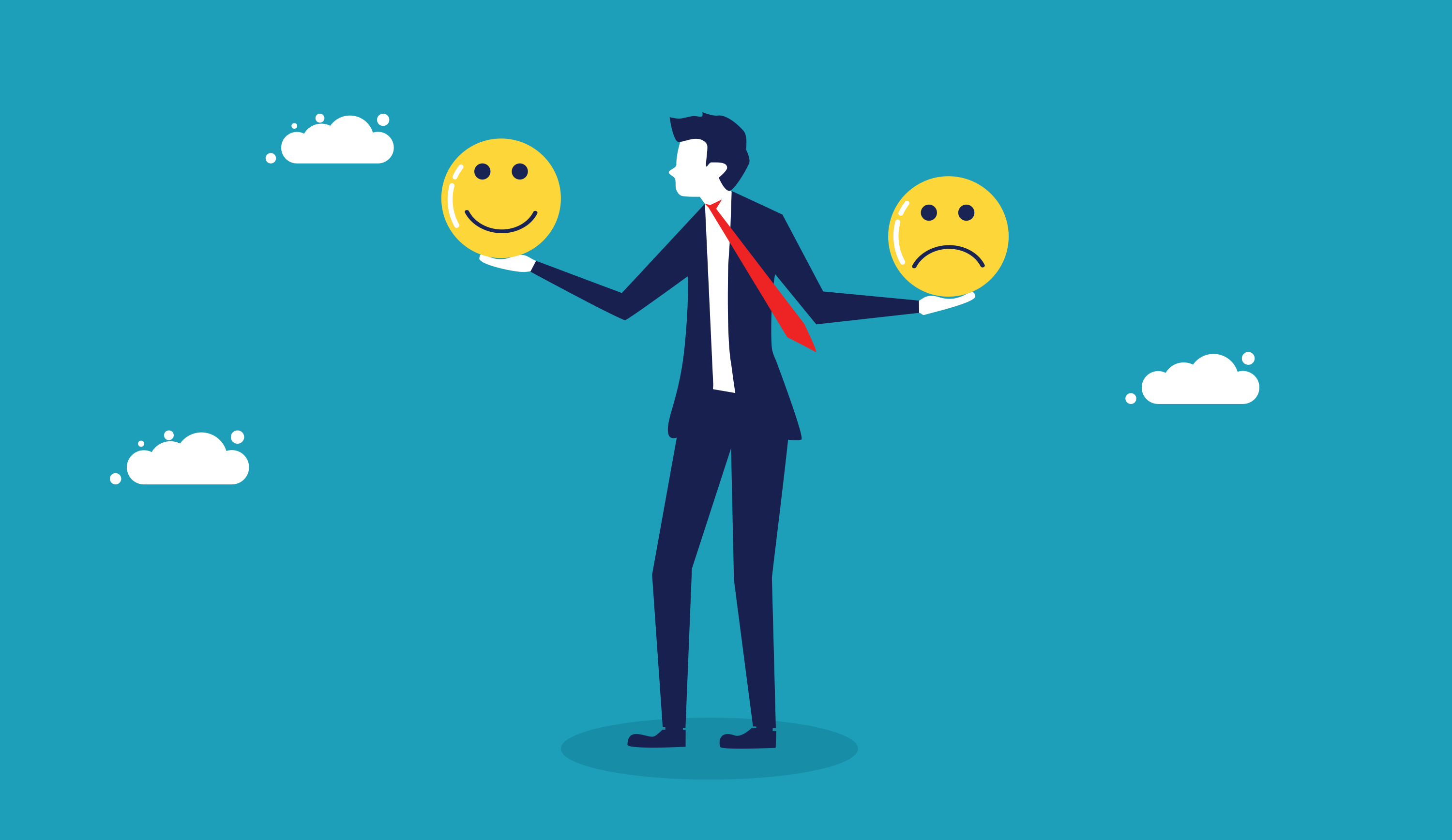 Now is the time to unlock that optimism for the well-being of our business and community.
Employers must be the catalyst for change in our community. Employers can become creators of hope and optimism among employees, customers, and partners. They do this when they act consciously.
Conscious Capitalism is a business strategy that operates with the understanding that purpose and profit are interdependent—one cannot exist without the other. Conscious Capitalism is a mindset that business is good because it creates value for all its stakeholders. Business is noble because it elevates humanity. It is heroic because it lifts people out of poverty and creates prosperity.
When companies act consciously, they give employees a sense of purpose in their work, creating greater meaning in their lives and shifting the mindset from cynicism to optimism. What would happen if every employee at your organization came to work each day feeling optimistic? How would that feel? What would look different? Now, imagine if every business in Indy created this mindset.
When I consider what this would look like, I see work being a place where people feel cared about, and I see that empathy as a force multiplier, spreading throughout our community. The outcome is a thriving business community that fosters opportunity and rewards for all.
Conscious Capitalism is a framework.
Conscious Capitalism is a framework for shifting negative perceptions that riddle many Indy workers today. A framework for shifting the unengaged worker to a high contributor. For turning fear into psychological safety, work into purpose, and purpose into profit. The framework consists of four key tenets.
No. 1: Higher purpose is the acknowledgement that business and profit are interdependent. It's the intentionality of knowing why your company exists. It's the north star and the glue that holds the organization together.
No. 2: Stakeholder orientation is the understanding that business has a responsibility to create value for all its stakeholders. In 2019 the Business Roundtable, an association of more than 200 Chief Executive Officers of America's leading companies, redefined the purpose of a corporation from one that serves shareholders to one that serves all stakeholders: customers, employees, suppliers, communities, and shareholders. This definition is at the heart of stakeholder orientation.
No. 3: Conscious leadership represents individuals who see a path to realizing the company's purpose and profit, and lead others along that path. Conscious leaders set aside their ego and focus on fulfilling the purpose of the organization and creating value for all stakeholders. Conscious leaders can and should be found at every level of the organization.
No. 4: Conscious culture is the underlying social fabric of a business. It connects stakeholders to each other and to the company's purpose. All companies have a culture, but not all companies intentionally develop a culture that promotes their values and purpose.
Wherever you are, start there.
It may seem overwhelming to adopt a conscious approach in all these areas, especially if your organization was established years ago with the sole mission of turning a profit. But that doesn't mean you cannot embrace elements of consciousness now and inject optimism into your business, industry, and community. The beauty of Conscious Capitalism is that we celebrate profitable business as the means to fuel a conscious approach that benefits all stakeholders.
The Indianapolis Conscious Capitalism chapter helps area companies discover and embed the principles of Conscious Capitalism. The chapter facilitates conversations and learning opportunities for business leaders who are interested in shifting from doing good to being good, creating a better Indiana.
Learn more at Indianapolis.consciouscapitalism.org.
Pagel is Co-President of the Indianapolis Chapter of Conscious Capitalism and Chief Evangelist at Authenticx, an AI company.
CSR statistics about employee beliefs
Source: Harvard University
93%

of employees believe companies must lead with purpose.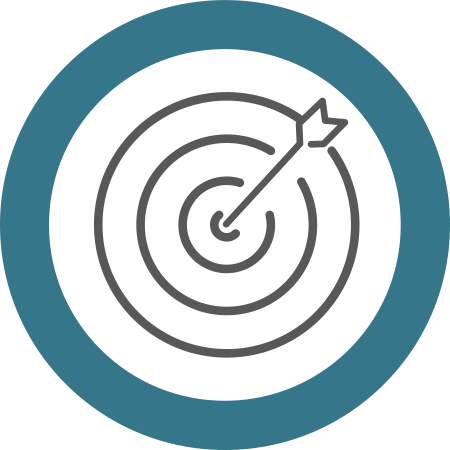 A further 88 percent believe it's no longer acceptable for companies to make money at the expense of society at large. These numbers make it clear that organizations must dedicate efforts not only to developing CSR initiatives, but to ensuring employees are aware of them.
95%
of employees believe businesses should benefit all stakeholders—not just shareholders— including employees, customers, suppliers, and communities they operate within.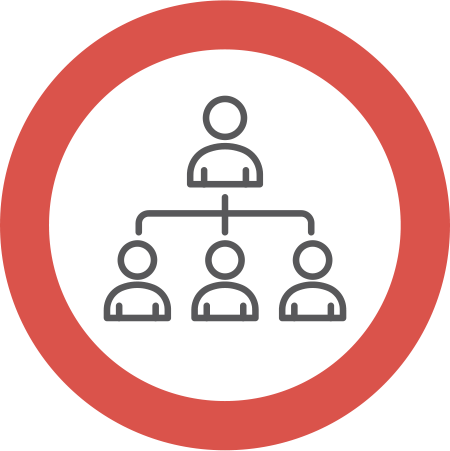 When most businesses split value, it's with the traditional value split in mind, which divides value among three primary parties: customers, the firm, and suppliers. What's not often obvious is the value claimed by the firm's employees and society at large. Organizations would be well served to speak to these figures.
70%

Nearly 70% of employees say they wouldn't work for a company without a strong purpose.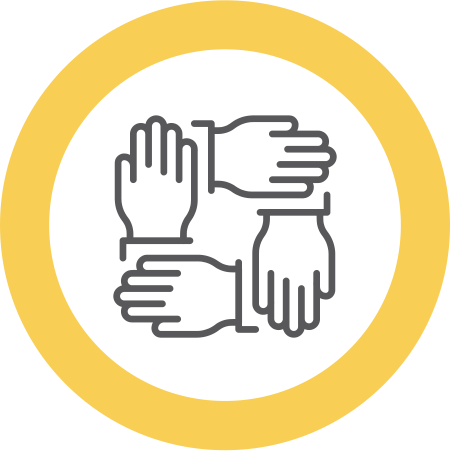 A further 60 percent would take a pay cut to work at a purpose-driven company. In both cases, it's clear employers must consider CSR to attract and retain skilled employees.
92%
of employees who work at a company with a strong sense of purpose say they would be more likely to recommend their employer to those in their network who are looking for a job.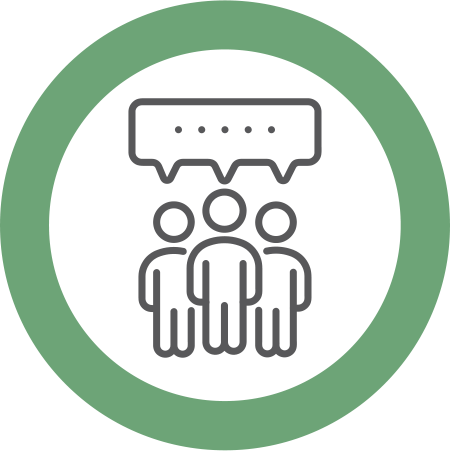 Referrals are an important source of new employees for many businesses and organizations. With this in mind, those who wish to encourage referrals must ensure they foster an environment that current employees would be proud to introduce to others.
90%

of employees who work at companies with a strong sense of purpose say they're more inspired, motivated, and loyal.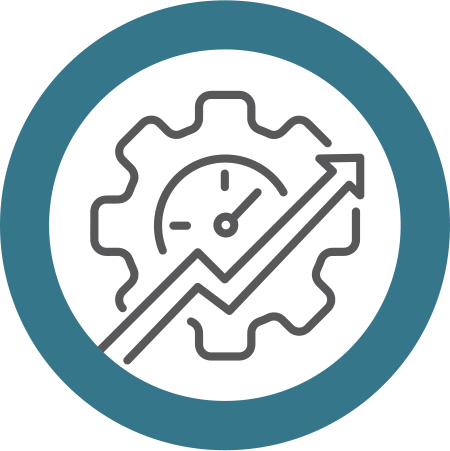 When employees feel their work is having a real and lasting impact on something they care deeply about, they're more engaged and loyal to the company. This fact translates directly to the organization's bottom line. Even a small investment in CSR initiatives can result in significant improvements in employee engagement and, therefore, how profitable the company can be.