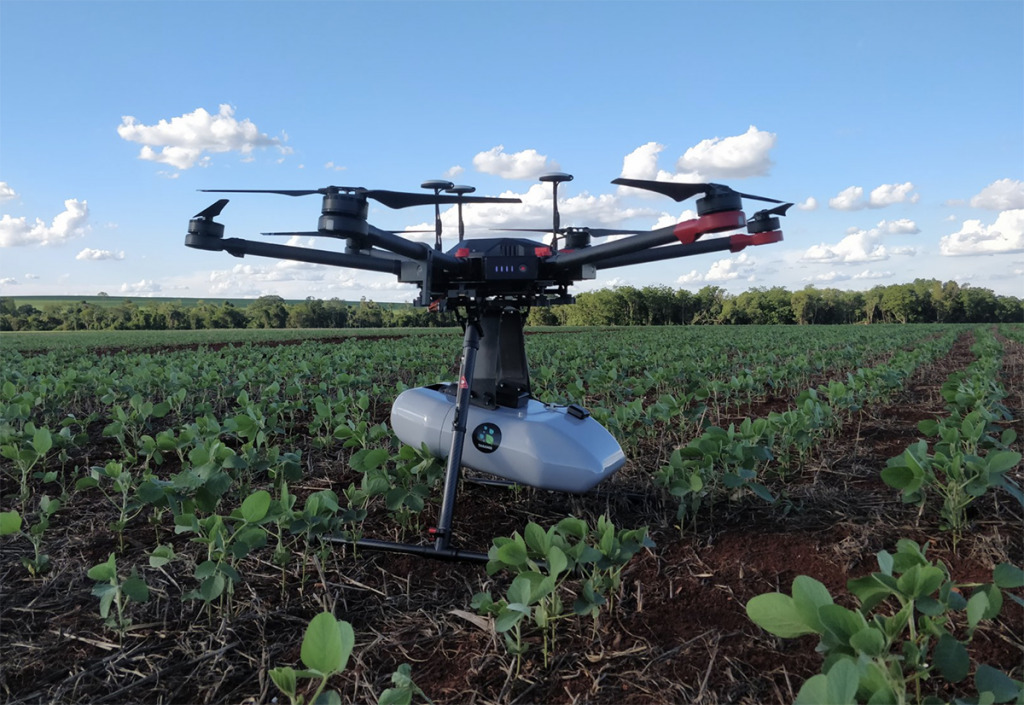 Taranis, an Israel-based agtech company, announced Thursday that it plans to spend $10.5 million to relocate its global headquarters from Tel-Aviv to Westfield and expand its operations over the next three years.
The 5-year-old company uses imagery from light aircraft and drones to survey farmland and proprietary software to analyze and preemptively address farmers' potential crop losses. The company plans to expand its team of agronomists, consolidate administrative functions and increase service capabilities after moving its headquarters to a leased 6,000-square-foot facility at 725 E. Main St. in Westfield.
The company plans to add as many as 60 high-paying jobs by 2023.
"Locating our global headquarters in the heart of the America's largest commodity crop production region enables us to interact more directly with our customers to better address the agronomic challenges of their growers," Mike DiPaola, general manager of North America and vice president of global sales at Taranis, said in written remarks.
The company currently employs more than 80 people in the United States, Latin America, Eastern Europe, Australia and the Middle East. Taranis' current headquarters in Tel-Aviv will now be converted into an innovation center.
The Indiana Economic Development Corp. is offering Taranis up to $1.25 million in conditional tax credits based on the job-creation plans. The company must meet hiring goals to collect on the incentives.
Taranis co-founders Ofir Schlam, Assaf Horowitz, Eli Bukchin and Ayal Karmi formed the company in 2015 to provide growers timely information that would allow them to replant or alter their operations before uneven emergence, nutrient deficiencies, weeds, diseases or insects hurt their yields.
In July, the company announced that it had raised $30 million in a Series C venture capital round led by Vertex Growth, Asian conglomerate The Kuok Group and Japanese multinational Hitachi Group. The round brought Taranis' total funding raised to date to $60 million.
The company uses fleets of drones, artificial intelligence and deep-learning technology to identify threats to farmers' crops. That collected data is then analyzed to deliver cost-effective, timely and personalized instructions. Taranis monitors more than 20 million acres of land globally for over 19,000 customers in the United States, Canada, Brazil, Russia, Ukraine and Australia.
"This exciting chapter for Taranis positions us well for growing our customer base and recruiting employee talent, while also allowing us to entrench ourselves in the area as the undisputed leader in precision scouting," DiPaola said.
The company said it is hiring for positions in drone and aviation operations, customer service, marketing and sales. It said it has already made seven hires toward its goal.
"The addition of Taranis to our community grows our influence in the region as an attractive location for businesses and job seekers," Westfield Mayor Andy Cook said in a written statement. "Its emergence as a leader in precision scouting coupled with Westfield's commitment to advancing agricultural innovation in our region makes this an ideal and exciting partnership."
Please enable JavaScript to view this content.