About

Features

Demographics dictate a bright future for DEI
RISE INDY uses reading to break a destructive cycle
DEI initiatives require commitment, constant evaluation, and patience
A critical oversight: the importance of accessibility in the DEI conversation
Are Indiana businesses ready to invest in the growing Latino community?
Educational equity leads to better outcomes across the board
Frost Brown Todd doubles down on DEI as law firm grows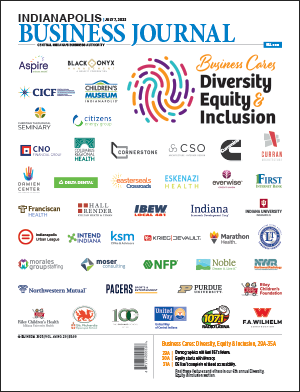 View the interactive edition
Welcome to our sixth annual installment of "Business Cares: Diversity, Equity & Inclusion."
In this year's section you'll read about the health of the DEI movement, find tips about DEI best practices and learn how childhood literacy plays an important role in creating equitable workplaces.
Indianapolis DEI consultant Marshawn Wolley points out threats to the DEI movement but concludes that demographics will power DEI in the long run.
RISE INDY founder Jasmin Shaheed-Young says having an equitable city means prioritizing essential building blocks like making sure all children learn how to read.
Health care real estate firm Cornerstone Companies explains how and why it is making DEI a priority in the workplace.
Bosma Enterprises reminds us that DEI isn't truly inclusive without adding an "A" for accessibility. Without accessibility, people who are visually impaired or otherwise disabled can't participate fully in work or life.
Latinos have become the nation's largest minority group. The Indiana Latino Institute says Hoosier businesses will be well served by considering this group in their DEI efforts.
The DEI movement within Lawrence Township schools has leveled the playing field and erased achievement gaps for the district's diverse student population.
The law firm of Frost Brown Todd is leaning into its DEI efforts, and its Indianapolis office is leading the way on several fronts.
Thanks to the 44 companies and organizations that sponsored this important section of IBJ. Their investment will fund a Diversity, Equity & Inclusion awareness campaign throughout the month of July via print, digital, and e-newsletter platforms.
We hope you'll support our sponsors as they join all of us in working toward a more diverse, equitable, and inclusive central Indiana.
Sincerely,
Nate Feltman
Publisher, President & CEO
Is diversity, equity, and inclusion dying?
Demographics dictate a bright future for DEI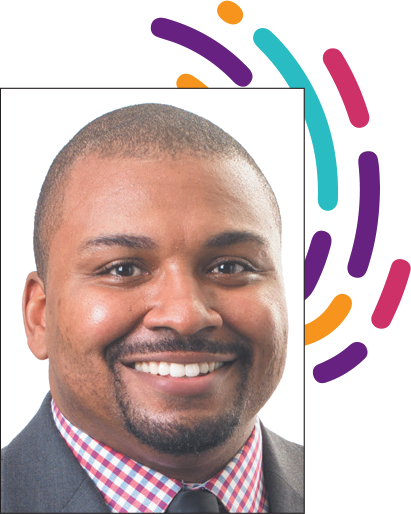 By Marshawn Wolley
"DEI is dead," Virginia Chief Diversity Officer Martin Brown exclaimed recently at the Virginia Military Institute. Brown's proclamation resonates with some, and for good reason.
Only three years ago, the federal government prohibited Diversity Equity Inclusion training—setting an example for state administrations to follow. Nearly a dozen states are considering legislation that would impact DEI and higher education.
The firing of DEI staff in corporate America has outpaced non-DEI layoffs. And the hiring of DEI officers declined 4.5% between 2021 and 2022, according to the Washington Post.
We are also likely to hear the U.S. Supreme Court weigh in on the utilization of race in affirmative action in higher education—nearly right in line with the late Justice Sandra Day O'Connor's suggestion in 2003 that in 25 years "the use of racial preferences might not be necessary."
Despite the convention of having DEI statements, among major local organizations there is a conspicuous absence of DEI statements that include the word "equity."
Admittedly, it's not looking good. But we've actually come a long way.
Scholars point to both the desegregation of the military by Harry Truman in 1948 and the launch of the 1960s Civil Rights movement as events that ushered in the need to conduct diversity education—how to move a segregated society into integration and in some instances accept and work with colleagues who might have never been in proximity with each other at a job for extended periods of time.
Diversity practitioners helped guide a once de jure segregated economic order into the era of "equal opportunity employers." They found that tokenism would lead to calls for increased diversity and inclusion in the field.
By the early 1970s, supplier diversity programs—initially in government and eventually within the business community—would signal the growth of economic inclusion efforts.
Eventually, it became an accepted fact that diversity and inclusion was good for an organization. A 2016 Harvard Review article cited research revealing that groups with diversity focus more on facts, process facts more carefully, and are more innovative.
Numerous scholars have noted the now widely accepted notion that diversity is a competitive advantage for organizations.
While calls for equity preceded George Floyd's 2020 murder, the clear lesson from that history shaping moment was that society could not hide from the reality that people are treated differently by systems, that the difference is racialized, and that inequity is ultimately unsustainable.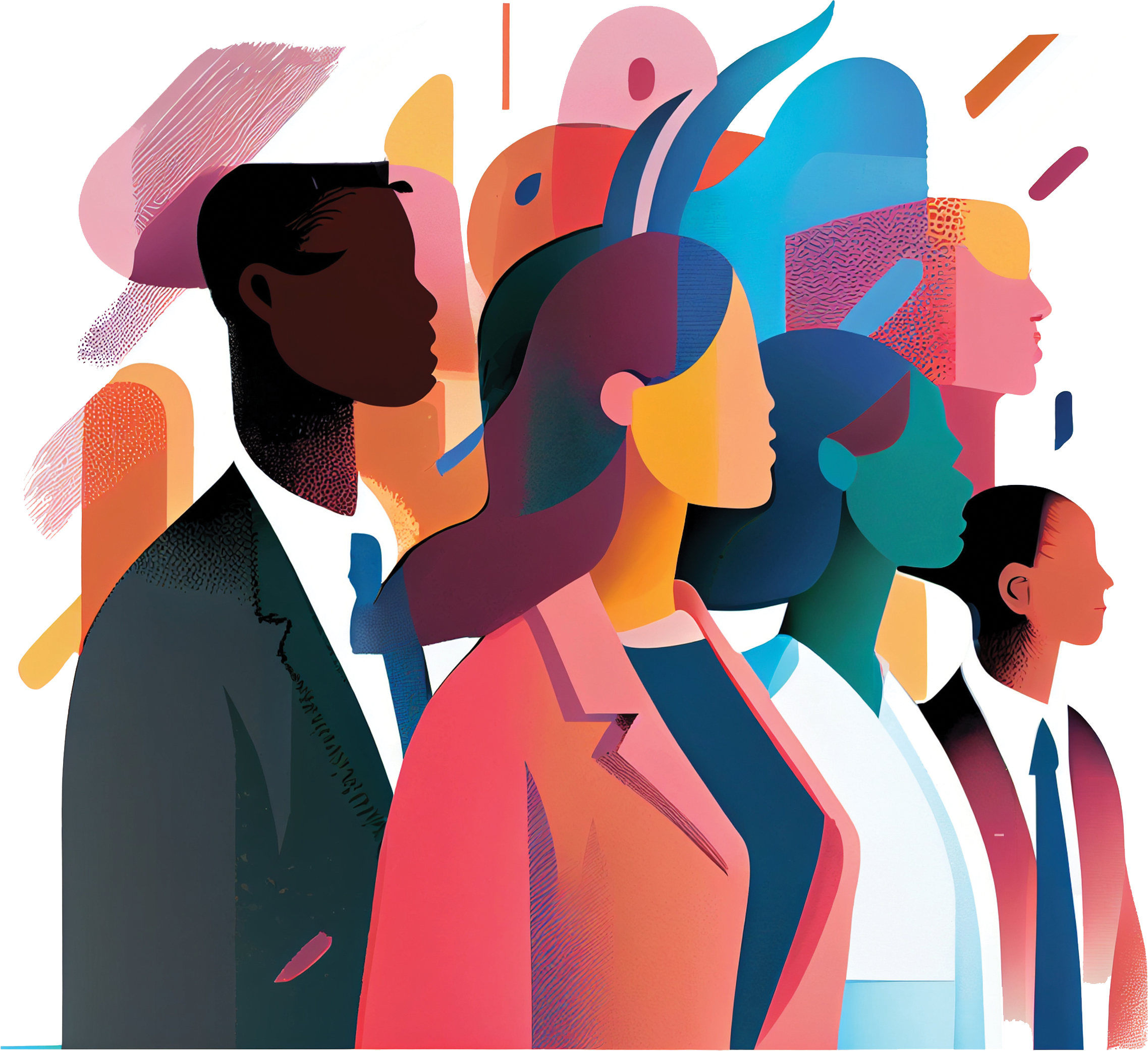 DEI isn't dead.
According to market analysts, diversity, equity, and inclusion is now an industry that is projected to reach $9 billion in 2023 and achieve a compound annual growth rate of 12.7% over the next 10 years, reaching $30 billion in 2033. The main factor driving this growth will be an aging population.
America is increasingly more racially diverse, and over time our economy will likely require more immigrants from all over the world, including non-European countries, to continue economic growth.
The workforce of today and tomorrow will expect inclusivity, equity, belonging and, increasingly, justice.
According to a Deloitte Global Millennial and Gen Z Survey, many Millennials and Gen Z believe systemic racism is real and that positive change must come from business and government leaders.
Far from dead, DEI has become more assertive.
DEI practitioners are evolving the industry to now include justice, belonging, and accessibility as part of the conversation for moving organizations and society forward.
DEI is also moving outside of its traditional organization sites and into reparative activities that seek to address racial disparities.
Black-led organizations coming together to create a Black agenda have caused our community to address the specific needs of Black Indianapolis—in an effort to address systemic problems that government hasn't tackled in a concerted way.
Equity1821, a Black-led loan fund, is an example of an institution created to target a disparity in business lending for Black businesses.
The African American Legacy Fund of Indianapolis reflects the desire of Black philanthropists to support causes and interventions that traditional philanthropy has not.
GangGang is a cultural development firm that activates the creative economy to bring more beauty, culture, and equity in cities.
DEI is supporting Historically Black Colleges and Universities and predominately Black institutions like Martin University.
DEI is shifting, expanding and evolving. If demographics are destiny, DEI is not going away.
Wolley is president and CEO of Black Onyx Management Inc., an Indianapolis consultant that focuses on diversity, equity and inclusion.
Equality starts with literacy
RISE INDY uses reading to break a destructive cycle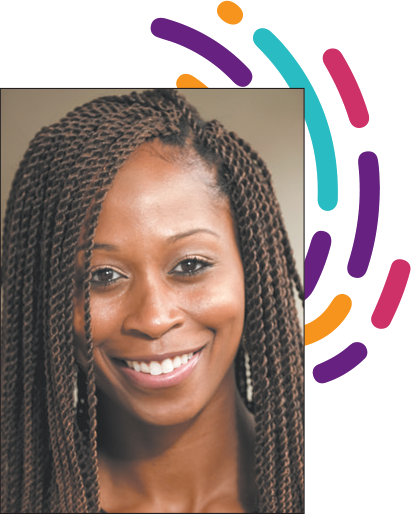 By Jasmin Shaheed-Young
We often hear that institutions use 3rd grade literacy results to project the number of prison beds needed for the next generation. Though there are doubts associated with the validity of this claim, the evidence tells a horrifically compelling story.
The link between illiteracy and incarceration is strong and, not surprisingly, is woven tightly into our social fabric. It is no coincidence that Black students experience consistently low ILEARN proficiency rates compared to their white classmates, and Black Hoosiers are vastly overrepresented in our prison system.
I want to make it clear that improving literacy rates is one of the most critical fights in the modern social justice movement.
Indy Reads shares that one in six adults in Indiana reads below a 5th-grade level and that "children whose parents have low literacy levels have a 72% chance of being at the lowest reading levels themselves."
The Prison Policy Institute reported on a National Assessment of Adult Literacy survey that found "incarcerated Black and Hispanic adults had lower levels of literacy than whites; and incarcerated white adults had lower literacy than non-incarcerated white adults. … The study also found that Black and Hispanic non-incarcerated adults have lower literacy scores than white adults outside or inside of prison. This data is strong evidence that the U.S. educational system may be failing people along racial lines."
A 2011 study found that "a student who cannot read on grade level by 3rd grade is four times less likely to graduate high school by age 19 than a child who is proficient by that time. Add poverty to the mix, and a student is 13 times less likely to graduate on time."
Students who drop out of high school are 3.5 times more likely to get arrested than high school graduates and 63 percent more likely to be incarcerated than four-year college graduates.
The data is undeniable: student literacy starts with parent literacy. In this society, we have raised generations of illiterate, marginalized adults, who have had limited opportunities to support their children's literacy. Around 4th grade, students shift from learning to read to reading to learn. If they are unable to comprehend the material in front of them, it is no wonder that they get disconnected from their own education and are pushed out, kicked out or drop out of school. This ripples throughout their lives and our community, increasing their chances of living in poverty, becoming incarcerated, and raising children who are also illiterate. This destructive cycle continues.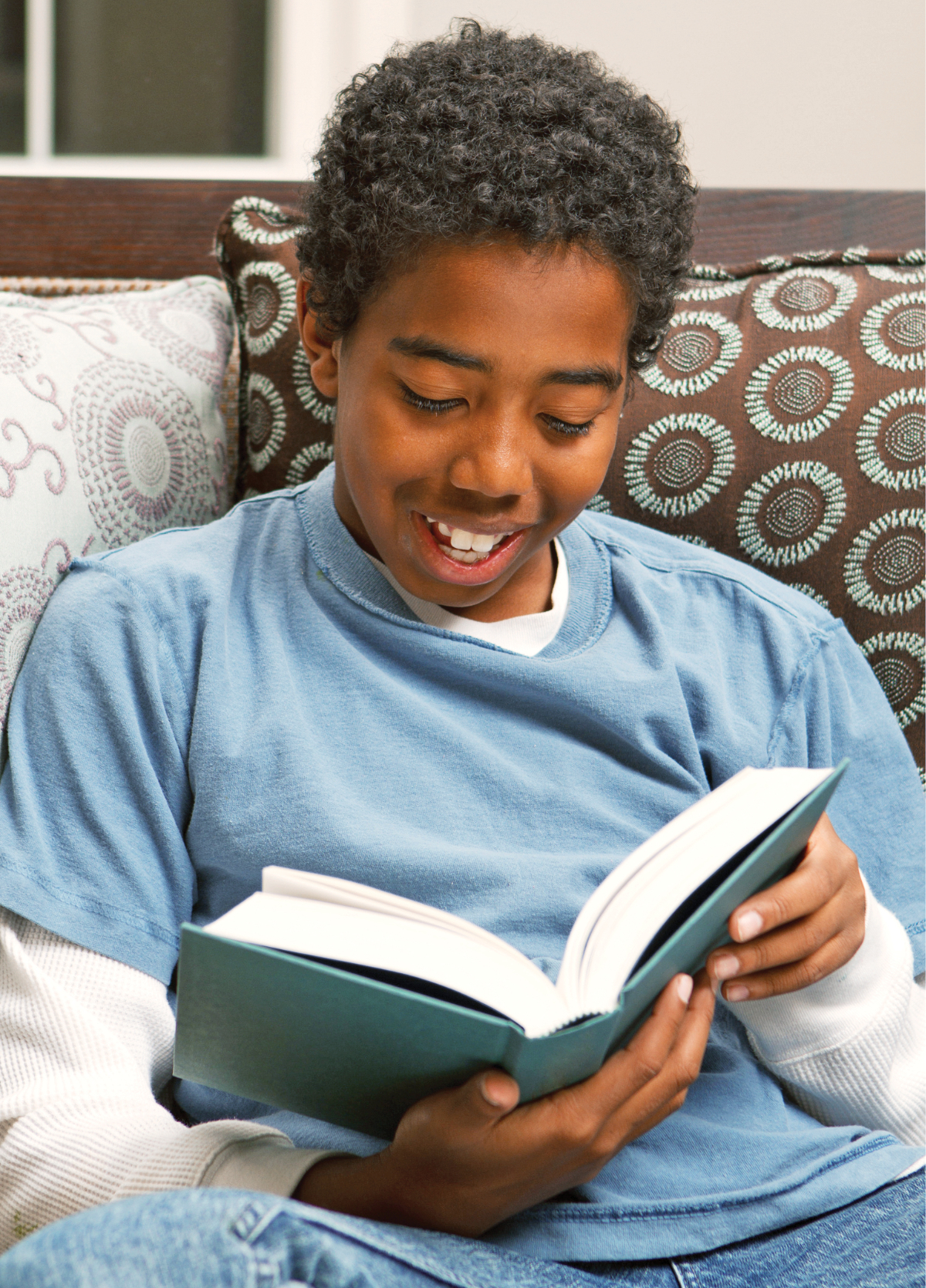 Though the outlook may seem bleak, one thing I have learned in my time leading RISE INDY is that all the issues we face are choices. These decisions have been made by decades of policies, systems, and funding designed not to address the issues—which are racism, illiteracy, and hunger—but rather to punish the outcomes: poverty and crime. With the gifts of hindsight and collective power, we can make different choices.
For RISE, choosing to improve our community takes several forms, with a specific focus on literacy. This summer, we are hosting Freedom Readers, a series of literacy workshops through which we coach parents to support their child's literacy journey at home. Last year, we traveled to Oakland, California, with local elected leaders to show them how the community there is making gains in literacy.
This year, we collaborated with the City of Indianapolis to execute Circle City Readers, a program that trains and employs parents to tutor students in English Language Arts. At the conclusion of the pilot program this spring, the parent-tutors, all of whom have high school diplomas and no previous teaching experience, expressed their desire to go to college and get degrees in education so they could help more students in an even larger capacity. Thus emerges a new pipeline of teacher leaders.
As business and community leaders in 2023, we are duty bound by the positions we hold to examine the structures around us with a critical eye and choose to take action to improve our community.
The choices we are making at RISE mean that teachers' lessons are reinforced at home, caregivers are empowered to continue their education, and students can gain the skills needed to thrive in the 21st century.
Each of the choices we make can create possibility in the face of overwhelming challenges. I encourage you to reflect on the ways you will choose to change our city's education system for the better.
Shaheed-Young is president and CEO of RISE INDY, which fights for educational justice for Indianapolis children.
DEI initiatives require commitment, constant evaluation, and patience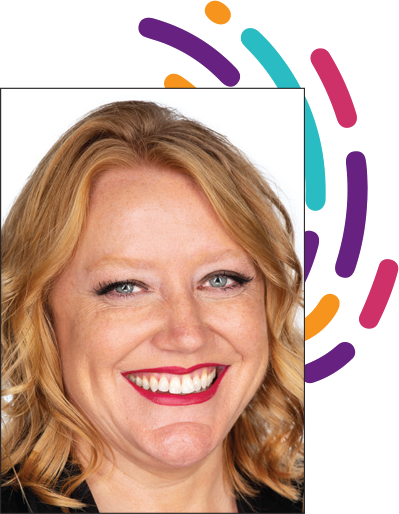 By Kristin Hornberger
Diversity, equity, and inclusion now go hand in hand with running a successful and socially responsible business. DEI principles have become essential for the individual employee, employee engagement, helping the company's bottom line, and achieving a high level of success.
In the workplace, DEI applies to a broad cross-section of employees. It can refer to differences in race, ethnicity, gender, gender identity, sexual orientation, age, and socioeconomic class. But it also applies to differences in physical ability, veteran status, and whether the employee has children.
Making DEI work for your company requires a shared commitment to welcoming employees from all backgrounds, offering training and mentoring so all employees can succeed, and creating an environment where employees can be their authentic selves. While Cornerstone Companies doesn't have diversity all figured out—and one size does not fit all—here are some key elements of our business approach to DEI:
Cornerstone has a strong commitment from leadership, and the entire executive team has been crucial to fostering a culture of diversity, equity, and inclusion. For a culture of diversity to feel organic and authentic, it must be woven into the vision of an organization and start at the top, with the board of directors. The composition of the board should be diverse beyond a token female or minority member. This includes women, racial and ethnic minorities, and people of varied backgrounds, experiences, and points of view. Cornerstone has created an environment that promotes meaningful discussion and engagement between all members.
Inclusive hiring practices aim to level the playing field for all applicants to fight against recruitment bias and any form of discrimination. There has also been a strong emphasis on employee retention. Time, resources, and a budget have been put in place for Cornerstone's Employee Engagement Committee, which focuses on team-building events and creating a culture-centric environment.
Cornerstone and its principals embrace diversity through their participation in and support of several educational initiatives and programs to foster the values of diversity. Cornerstone leaders have committed the time and financial support necessary to provide training programs for employees at all levels. Workshops, seminars, online resources, and engagement with outside organizations can raise awareness about biases, promote empathy, and help develop inclusive behaviors. Prioritizing women's development and providing opportunities for women to develop leadership skills has been important, too. Companies with a diverse group of leaders can ensure that diverse perspectives are represented at all organizational levels, resulting in improved business outcomes.
Cornerstone has identified supplier diversity as a critical need and is actively seeking to support diverse suppliers and vendors. This includes encouraging partnerships with minority-owned businesses and including diversity in the procurement process. In 2023, Cornerstone named a new Chairwoman of the Board, Marta Rainero Birge. She is aligning corporate policy and management support with overall diversity goals, including establishing a supplier diversity program.
An important part of an effective DEI program is the practice of measuring outcomes. Cornerstone is continuously evaluating the impact and effectiveness of DEI and related initiatives within the organization. Collecting feedback, measuring key metrics, and making necessary adjustments are crucial to continued progress. Implementing DEI is an ongoing process that requires genuine commitment and continuous effort. By adopting these approaches, businesses can create an inclusive environment that fosters innovation, creativity, and success for all employees.
Achieving a comprehensive and effective DEI strategy takes time, effort, and ongoing commitment. It's common to face challenges and setbacks when implementing DEI initiatives. Common challenges include lack of buy-in caused by insufficient education, limited resources, resistance to change, incomplete strategies, or lack of accountability.
It's important for organizations to acknowledge challenges, know where they currently stand, and actively work toward setting goals and overcoming obstacles. Building a successful DEI program requires a long-term commitment, ongoing learning, adaptability, and a willingness to address areas that need improvement. By recognizing where improvements are needed and taking steps to address them, organizations can make progress toward a more inclusive and equitable workplace.
Cornerstone is committed to helping our team members do their best work by championing diversity, building an inclusive culture and product, and helping create a more equitable world.
Hornberger is director of marketing for Cornerstone Companies Inc.
A critical oversight: the importance of accessibility in the DEI conversation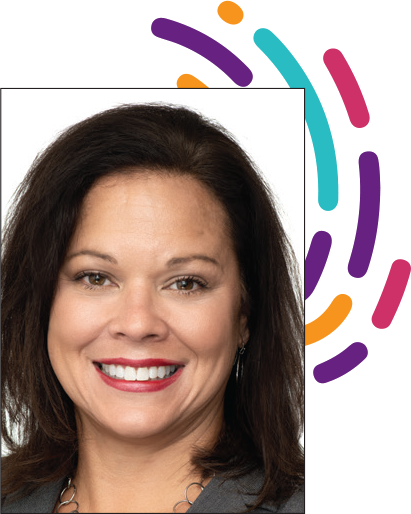 By Lise Pace
Diversity, equity, and inclusion has been top of mind for organizations of all sizes across all sectors of our society in recent years. But one critical element is missing from the well-known acronym: the "A." It stands for accessibility.
Barriers to accessibility can affect every aspect of an individual's life. The ability to work, attend religious services, enjoy the arts, watch sports, and travel are all part of an individual's quality of life. Equity should be a priority, and accessibility is an integral part of that conversation.
At Bosma Enterprises we are dedicated to improving the daily lives of individuals with vision loss by helping them thrive at home, at work, and in the community. Through innovation, training, employment, and education, we have helped thousands of Hoosiers overcome accessibility barriers. But we are just one organization.
The Americans with Disabilities Act, or ADA, is the world's first comprehensive civil rights law for people with disabilities. As we approach the 33rd anniversary of the passing of the ADA, there is no better time for businesses, nonprofits, and government agencies to become more accessible.
Since its passing, the ADA has significantly broadened its definitions to provide more accessibility opportunities for those with disabilities. The ADA prohibits discrimination based on disability in employment, state and local government, public accommodations, commercial facilities, transportation, and telecommunications.
Even with the ADA, there are many individuals with vision loss and other disabilities who are still unemployed. People with vision loss already face a staggering unemployment rate of 70%. This is due to barriers like a lack of transportation and training, misperceptions by employers, and inadequate workplace accommodations.
There are many things you can do to mitigate these barriers, but the most important is education. If you are an employer, I call on you to invest time into learning how to make your organization a more accessible place for those with disabilities.
You can use a variety of tools to make your organization accessible. According to a study by the Department of Labor, most people require accommodations that are no cost or have a median cost of $300 or less. These small adjustments are simple ways to create a more accessible environment and provide opportunities to those with disabilities. People with disabilities work just as hard as those without, they just need an opportunity and accessible tools to be part of the workforce.
With an accessible workplace, hiring managers can and should consider all people when making employment decisions. A company's workforce should reflect the makeup of its community. We all know that a diverse workforce makes for better business.
I am thankful to work in an environment where DEIA is practiced. At Bosma, we provide employment and training opportunities through both the Center for Visionary Solutions and Bosma Enterprises, Indiana's largest statewide provider of employment and training programs for people who are blind or visually impaired.
At the Center for Visionary Solutions, we provide people ranging in age from high school students to senior citizens with customized programs to help put them on the path to independence and employment.
Vision loss can be frightening, and hopelessness can creep in. Our programs change lives. The training our clients receive gives them the necessary skills to be independent. After their time with us, they still need an opportunity.
We are all responsible for making the world a more accessible place, and as more organizations add the "A" to DEI, our community thrives. Not only do I encourage leaders to make change, but I encourage you to involve those with disabilities in the conversation. Everyone should have a seat at the table and the opportunity to participate in life.
I leave you with this: According to the National Institutes of Health, visual impairment and blindness cases in the United States are projected to double to more than 8 million by 2050. Over the same period of time, another 16.4 million Americans are expected to experience vision loss.
Here at Bosma, we serve as an accessibility resource and advocate for those with vision loss.
Are your DEI conversations including the A? If not, consider adding it.
Pace is vice president of external affairs for Bosma Enterprises.
Are Indiana businesses ready to invest in the growing Latino community?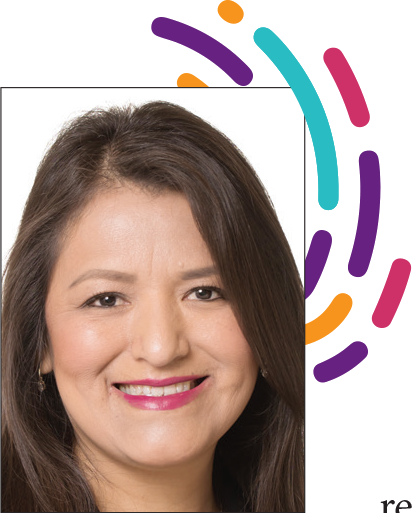 By Marlene Dotson
As Indiana's economy continues to adapt to a post-pandemic market, businesses across the state are primed for implementation of strategic and equity-based initiatives to boost workforce development.
As businesses launch these initiatives, they should consider that Latinos are the largest minority group at 19% of the country's population. Latinos represent around 8% of Indiana's population. Latinos are expected to make up one-fourth of the U.S. population by 2025 and one-third by 2050.
Despite these increases in population, Latinos continue to be overlooked and underestimated in the business sector and are staggeringly underrepresented in executive roles. The Indiana Latino Institute poses the question, "Are Indiana businesses ready to invest in the growing Latino community?"
Research has shown that one of the most valuable experiences a college student can have is completing an internship and gaining early work experience. The Harvard Project on Workforce reaffirms that internship experiences are critical to young people's future successes and deems internships a viable solution to building the workforce.
While this is positive news, ILI has concerns about equitable access to these internships. Latino college students are significantly less likely to participate in internships compared to other student populations. This can be attributed to multiple factors, but the primary reason is financial constraints.
Unpaid and low-paying internships are a privilege that unfortunately leave many Latino students to prioritize current income over a long-term investment in their careers.
ILI has responded to this troubling trend by tripling our internship program to run throughout the year, placing over 80 students annually in high-quality paid internships. ILI offsets the cost of internships by awarding scholarship stipends to participating students, incentivizing the internships for businesses and students alike.
Recruiting Latino talent and hiring interns is not enough; companies and business leaders must grow their talent from within and improve upward mobility for Latino leaders.
Through our work, the Indiana Latino Institute has noticed many talented Latinos in mid-level and managerial roles but a lack of representation at the executive level. This trend is not unique to Indiana. Statistics from 2017 show Latinos make up 17% of the U.S. labor force but hold only 4.3% of executive positions, a gap wider than any other group. When companies fail to invest in Latino talent, they neglect to competently serve the fastest growing community across the country.
By recruiting and building up existing talent within the company, businesses will more likely maintain their relevance in a competitive market and cater to a community that brings $1.5 trillion in purchasing power to the U.S. It's a community rich with culture and ideas that can drive innovation and sustainability.
The Indiana Latino Institute's Latino Leadership Circle is just one way to address the lack of representation of Latinos in decision-making roles across sectors. This two-year professional development program connects Latino Hoosier leaders and facilitates access to high-level individuals and spaces while strengthening the Latino community and driving positive change across the state. In the past five years, over 60 Latino leaders have participated in this program and more than 85% of Latino Leadership Circle graduates have gone on to increase their impact by joining local boards, government committees, and elevated positions in their careers.
ILI advances Latino educational attainment and workforce preparedness through advocacy, leadership development, and culturally responsive programming. This past legislative session, the Latino voice was amplified by ILI's participation in the conversation about the auto-enrollment of 21st Century Scholars. This legislation is crucial in increasing the number of low-income students who pursue post-secondary credentials, equaling thousands of skilled laborers ready for the workforce.
Nearly 9,000 Latinos in Indiana received post-secondary credentials/degrees in 2021 alone, and with the new 21st Century Scholars auto-enrollment, we can expect those numbers to continue increasing as higher education becomes more attainable.
In the 2020 Census, 49 of Indiana's 92 counties lost residents; the Latino population grew in 89 of those counties. When Indiana's economic stability is most threatened by loss of talent, instead of searching for outside solutions, Latino Hoosiers can fill that gap.
The growing Indiana Latino community is ready for opportunities and eager to strengthen their presence in the workforce. The data is clear, Latinos are the future workforce of Indiana. Investing in quality internship programs and entry-level recruitment as well as creating opportunities for upward mobility into executive roles can be the foundation to Indiana's success.
Dotson is president and CEO of the Indiana Latino Institute
Educational equity leads to better outcomes across the board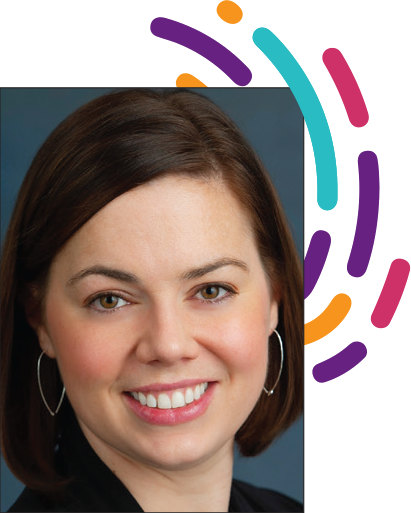 By Dana Altemeyer, Ed.D.
Education is an important building block that helps students from all walks of life thrive and achieve their dreams. The fundamental vision of the Metropolitan School District of Lawrence Township is to empower every student to reach his or her full potential.
From kindergarten to high school, Lawrence Township is a diverse school district serving students and families from many different cultural, racial, and socio-economic backgrounds.
Over the years, the district has continuously improved and expanded educational offerings and opportunities, valuing and embracing diversity as one of our greatest strengths. This commitment to inclusion fosters both innovation and creativity.
Promoting excellence in education, the MSD of Lawrence Township boasts four Early Learning Centers accredited by the National Association for the Education of Young Children, eight Indiana Department of Education STEM-certified schools, 15 national certifications offered through programming at the McKenzie Center for Innovation & Technology, and $394 million in recent facilities improvements.
In 2015, the district launched a policy to eliminate disparities and raise the level of achievement for all learners. Since then, the district has reached impressive benchmarks for equitable student outcomes—outpacing much of the state and nation—with a continued commitment to the future. To keep improving, the district participated in an external audit during the 2020-2021 school year to review progress and develop a plan of action where needed.

The MSD of Lawrence Township's commitment to equity extends to every staff member, all of whom are charged with working toward equitable student outcomes. This begins with a shared definition of educational equity: "A state in which dimensions of privilege, skin color, and economic status are not predictive of, or correlated with, educational outcomes in any significant way, and where all learners are able to participate fully in quality learning experiences."
When students from different backgrounds learn together, they can take incredible steps forward. Every student brings their own ideas, perspectives and experiences to the classroom, so one- and two-way dual language programs continue to expand across the district, ensuring that every student gets an education that meets their needs.
To keep all students exploring, the district offers numerous extracurricular activities. At the secondary level, approximately 2,200 students participate in music and more than 2,000 participate in athletics, with 47 state championships and 5 national titles earned.
Most impressively, the school district has reached a near lack of racial disparity in its graduation data. This has been accomplished more quickly than at many other school districts in Indiana and around the country. The MSD of Lawrence Township is graduating students at equal rates across the board. The Class of 2022, comprised of 1,141 graduates, constitutes a 93.5% graduation rate across the district's two large urban high schools. For reference, in 2022, the state graduation rate was 86.61% and the national graduation rate was 85.12%.
In today's world, equity is an important tool in helping to bridge achievement gaps, enable social mobility and prepare students for success. The MSD of Lawrence Township is a community leader for putting policy in place and seeing tangible results. Looking at the numbers, words and actions, it all adds up to great education for each and every student.
Altemeyer is director of communications for the Metropolitan School District of Lawrence Township.
Frost Brown Todd doubles down on DEI as law firm grows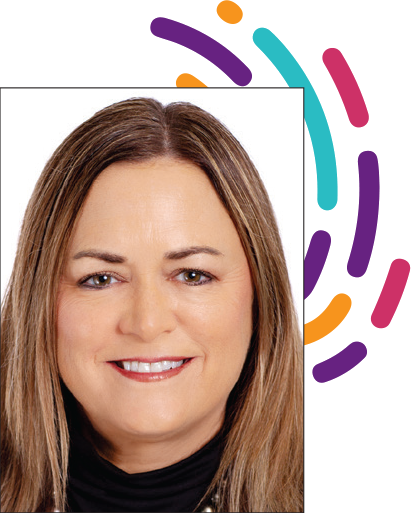 By Kandi Hidde and Chris Johnson
Frost Brown Todd is coming off a year of tremendous growth that has refocused and emboldened our diversity, equity, and inclusion efforts. We merged with one of the oldest minority-owned firms in the state of California, having found common ground in our firms' shared commitments to DEI. Change of this magnitude compelled us to take stock of the progress we've made on our DEI journey and where we needed to devote more resources to deliver on our commitments in meaningful and measurable ways.
First, we chose to lean harder into equity by connecting our DEI strategy with the kind of data infrastructure that helps our firm be more intentional about staffing client matters with representative diversity, while identifying where we may have gaps and opportunities to create more inclusive teams. Clients have responded favorably to our efforts to provide greater transparency. It's opened the door to constructive conversations, allowed for more knowledge-sharing around our DEI successes and pain points, and has given us a better understanding of our clients' needs and expectations as they navigate an increasingly intersectional economy.
To be clear, we make no pretenses to having all the pieces of the DEI puzzle figured out. Recognizing that education and conversation are necessary ingredients for change, our firm has made a significant investment in micro-learning opportunities through regular programming supplemented by a series of required online learning modules—all meant to deepen DEI acumen and accountability across all levels of the firm. This new approach to learning and development is equipping our team with the knowledge to more deftly and empathetically navigate differences and challenges in our workplaces. And not just in our workplaces. Soft skills like cultural competency and inclusive communication are leading to tangible improvements in our service to clients. They enable our attorneys to better understand an issue from the client's vantage point and be more responsive to their needs and service expectations.
Equity and cultural competency were not the only things Frost Brown Todd doubled down on within the past year. We also introduced a fourth pillar, belonging, rebranding our DEI efforts with new nomenclature: Inclusion, Diversity, Equity & Belonging, or IDEB. Our firm has long adhered to the tenet that people do better work when they feel better about the work they do—when they feel seen, connected, and valued by their coworkers and leaders: the truest definition of belonging in the workplace.
Putting a premium on belonging demands more intentionality and education, and what we've been able to accomplish in a relatively short period is promising. Engagement is up, attendance at our inclusion workshops is up, and turnover is trending downward.
Frost Brown Todd's Community Engagement Efforts in Indiana
The examples above reflect broader changes at Frost Brown Todd, but it's also important to zoom in and talk practically about how our firmwide IDEB initiatives tie in with the work Frost Brown Todd is doing in Indiana and how it impacts the local community.
Our Indianapolis team truly walks the talk when it comes to promoting economic inclusion and educational equity in the region. Our Indy office has long-supported Teachers' Treasures, a local nonprofit that obtains and distributes school supplies to Marion County teachers working with students in need. Frost Brown Todd recently became one of five founding sponsors for Teachers' Treasures' Global Language Library, which gives bilingual students and teachers access to books in languages such as Arabic, Spanish, Swahili, French, and German. We are also collaborating with a client to purchase an assortment of books on the organization's wish list.
Furthermore, to help build a more diverse pipeline locally, Frost Brown Todd participates in diversity job fairs and receptions hosted by the Indianapolis Bar Association and Notre Dame Law School, among others. Our Indy office, in collaboration with a long-time client, established an annual diversity scholarship that provides $5,000 in financial assistance to students participating in the IndyBar Diversity Job Fair. This is in addition to the more than $70,000 our firm has awarded to date through the FBT Zenobia Harris Bivens Diversity Scholarship, which is national in scope but has been given to a number of students either from or enrolled at law schools in Indiana.
Similarly, Frost Brown Todd's summer and first-year associate programs have helped bolster diversity at our firm. In 2022, our summer and first-year cohorts comprised 78% women, people of color, and/or LGBTQ+ associates, making them among the most diverse associate classes in firm history. Outside of the firm's associate hires, Frost Brown Todd's Indy office has also made significant strides with lateral recruiting. Since 2021, over 50% of the firm's lateral hires in Indiana were women, attorneys of color, and/or LGBTQ+ attorneys.
While these numbers reflect our measurable commitments, they will never fully capture what is the heart and muscle behind Frost Brown Todd's IDEB efforts: our people. Core values and directives can be communicated from the top, but the real drivers are often the ones with boots firmly on the ground. This was literally the case when our Indy office came together in June to march in the Indianapolis Pride Parade and hosted a hydration station where more than 500 bottles of water were handed out to fellow marchers.
It's because of such efforts, undertaken at the local level by our various offices, that IDEB at Frost Brown Todd adds up to something much greater than the sum of its parts. And for organizations like ours that continue to grow, this is especially important: You have to trust and rely on your local IDEB champions to be good stewards of those core values that serve as the "glue" for the entire enterprise. Here, our Indianapolis office is in many ways a standard bearer for how Frost Brown Todd has been able to increase our firm's overall impact by letting our local IDEB champions lead the charge.
Hidde is Indianapolis partner-in-charge for Frost Brown Todd and Johnson is chief inclusion, diversity, equity and belonging officer.