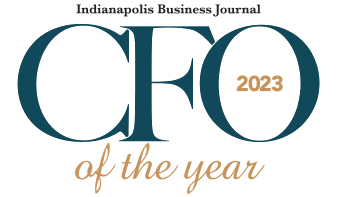 CFO of the Year Awards IBJ's CFO of the Year honorees are impressive financial professionals who steer the fortunes of their companies and organizations. Join IBJ to celebrate their accomplishments on December 9th.
Date:
Friday, December 08, 2023
Location:
Hyatt, 1 South Capitol Ave
Networking:
7:30 am
Program:
8:00 - 10:00 am
Individual Subscriber:
$65.00
Individual Non-Subscriber:
$75.00
Corporate Table of 10:
$1,250.00
(Corporate table includes company name on table signage, in program and event thank you ad)
IBJ Digital Subscribers – Log in to receive your discounted price. Not a subscriber? Subscribe today.
IBJ Print Only Subscribers – Contact Customer Service via email here to receive assistance with your user/login information.
(Discount applies to Individual ticket purchase only. Excludes corporate table purchase.)
Pricing