Commercial Real Estate & Construction Power Breakfast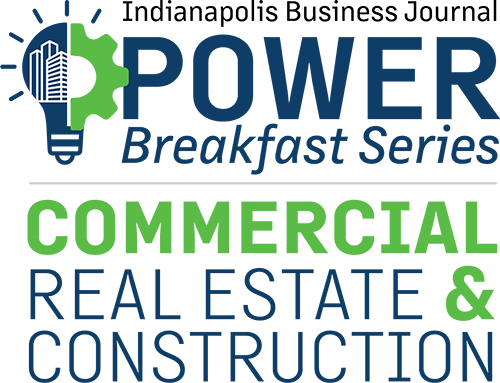 On September 8th, IBJ's Real Estate Reporter, Mickey Shuey, dove into Indy's commercial real estate scene with a panel of experts.
Date:
Friday, September 08, 2023
Location:
Westin Indianapolis
Address:
241 West Washington Street, Indianapolis, IN 46204
Networking:
7:30 am
Program:
8:00 - 10:00 am
Moderator
Moderator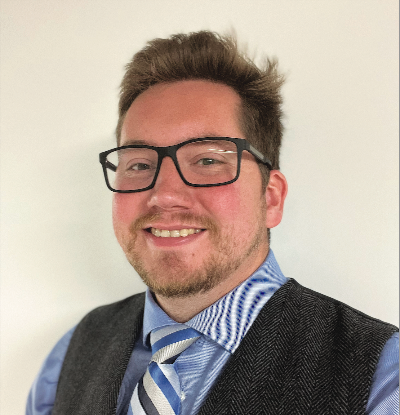 Mickey Shuey
Real Estate Reporter
Indianapolis Business Journal
Panelists
Panelist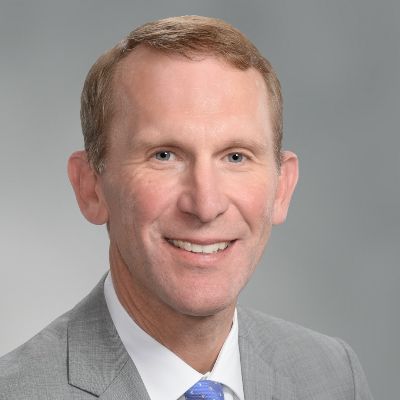 John Crisp
Executive Managing Director
Cushman & Wakefield
Bio
John Crisp is the Vice Chairman within Cushman & Wakefield's Tenant Advisory Group. In addition, he is a member of the executive leadership council for both Cushman & Wakefield's Tenant Advisory Group and Cushman & Wakefield's Legal Sector Advisory Group. He advises solely on the interest of the occupier clients in assessing their real estate options and he demonstrates how operational, financial, and business objectives fit into an executable and comprehensive real estate strategy. Through due diligence, strategic analytics and fact-based recommendations, John's process-oriented approach has streamlined the decision-making process and overall level of accountability to his clients over his 30-year career. John has been named overall Top Producer of the Indianapolis office multiple times and is consistently recognized for his civic involvement.
Panelist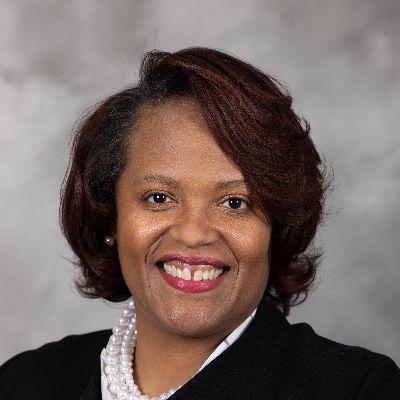 Akilah W. Darden
Director-Design & Construction, Diversity & Inclusion; President & Founder
Indiana University Health; The Darden Group, LLC
Bio
Akilah Darden joined Indiana University Health Design & Construction as Program Director, Diversity and Inclusion, Supplier Diversity in late 2021. She is leading diversity and inclusion initiatives for design and construction leveraging her 23 years of construction and intentional diversity initiatives. This position works closely with the Diversity, Equity and Inclusion and Governmental Affairs offices within IU Health.
Prior to IU Health, Akilah founded The Darden Group, LLC a construction management and training firm, where she was instrumental in leading the team to 100% minority participation on her most recent construction project. Before becoming a business owner, Akilah had over 21 years of construction experience working with general contractors, such as Clark Construction and Gilbane Building Company. She is passionate about creating equitable opportunities in spaces that include design and construction, education, mentoring and philanthropy.
Akilah completed her undergraduate studies at North Carolina A&T State University in Architectural Engineering, and her Master of Business Administration with a concentration in finance from Marymount University. She is also a LEED Accredited professional.
Giving back to the community is something Akilah is very passionate about. She enjoys spending time empowering girls, women, and minorities within and interested in STEM careers. She serves as Board of Directors President for the ACE Mentor Program of Indiana, Board Chair for Pass the Torch for Women, Inc., Treasurer of her families 501c3 which provides uniforms, shoes, and non-perishable goods to students in Indianapolis and Cape Town, South Africa and is active as an Advisory Council member with Stanley K. Lacy (SKL) and Stand for Children. She enjoys travelling, finding great restaurants, cooking, entertaining, cultivating relationships, and watching movies with her husband and four children – two boys and identical twin girls.
Akilah was named a 2021 Women of Influence by the Indianapolis Business Journal, 2022 TechPoint Mira Award Winner for Community Impact, 2022 Minority Business of the Year by the City of Indianapolis, was part of the Inaugural Indiana 250 – Most Influential and Impactful Leaders in Indiana, awarded 2022 'You Inspire Us' Leading Light Award by Women & Hi Tech, 2022 TechPoint Mira Nominee for Rising Entrepreneur, and most recently announced 2023 Champion of Diversity by Indiana Minority Business Magazine.
Panelist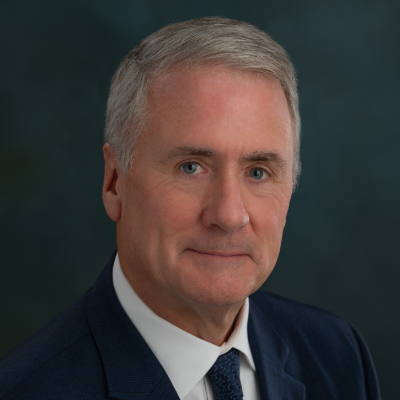 F.A. Wilhelm Construction Company
Bio
A life-long resident of Indianapolis, Phil began working at F.A. Wilhelm Construction in 1982 while studying engineering at Purdue University. After graduation in 1985, he worked in Wilhelm's small projects group later becoming manager of the Wilhelm Resource Group. In 1995 he became President of Wilhelm's mechanical construction affiliate, Freitag Weinhardt, Inc.
Since 2001, Phil has served as President of F. A. Wilhelm Construction, Indiana's largest employer of construction labor. As President, he is responsible for all aspects of Wilhelm's business and is an active board member for the Indiana Construction Roundtable, the Indianapolis Chamber of Commerce, the Indianapolis Symphony Orchestra, and the Wabash College Board of Trustees.
Recent projects in the Wilhelm portfolio include Cummins DBU Indianapolis, Hotel Indy, IU Health Regional Academic Center in Bloomington, Four Winds Casino and Hotel in South Bend, the new Consolidated Courts Building at the Community Justice Center, Republic Airways Corporate Campus, and the Zotec Partners Headquarters in Carmel. Clients include Catalent, Churchill Downs Inc., Citizens Energy Group, Eli Lilly & Company, the Indianapolis Children's Museum, Indiana University Health, Purdue University and UIndy.
As Wilhelm celebrates its 100th anniversary this year, Phil, a third-generation owner, is proud of Wilhelm's commitment to safety, diversity, innovation, quality assurance and providing our clients with excellent service.
Panelist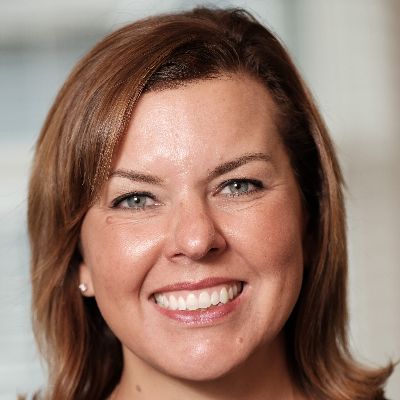 Kelli Lawrence
Chief Executive Officer
Onyx+East
Bio
Kelli leads the strategic vision and growth efforts for Onyx+East, an Indianapolis homebuilding company building distinctive and inspiring homes for-sale and for-rent in Indiana, Ohio, and Florida.As CEO, Kelli drives strategy development and expansion into new markets and business lines, development of teams across markets, assessing market, land, and product opportunities, growing capital relationships, and building corporate culture to recruit and retain top talent.
Before joining Onyx+East, Kelli was a partner for 18 years at a private, Midwest-based multifamily development firm.While there, she led development, construction and overall market execution in the Louisville and Indianapolis markets.
In her 20+ years of real estate development, she has led the development and construction of more than 3,500 for-sale and rental homes valued at over $750M throughout the Midwest and Florida.
As an active member of the Indianapolis community, Kelli was named a Woman of Influence by the Indianapolis Business Journal in 2021.She is an active member, both nationally and locally, of the Urban Land Institute including serving as Chair for the Indiana District Council and Vice Chair for a National Multifamily Product Council.She is a Past Chair of the Ball State University Alumni Association and is currently a Director for the Ball State University Foundation Board.She also currently serves on the Board of Greater Indy Habitat for Humanity and is a proud supporter of Riley Hospital, having served as Chair of the Riley Society Board.
Panelist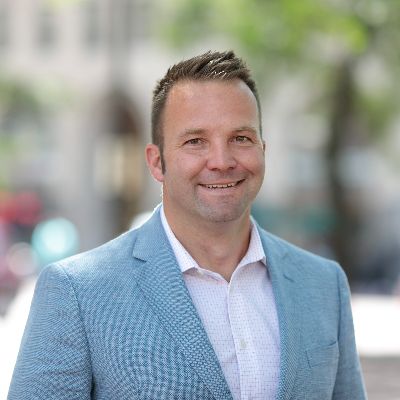 Josh Purvis
Managing Partner
Thompson Thrift Residential
Bio
As Managing Partner of Thompson Thrift Residential, Josh oversees all company facets, including site selection, underwriting, entitlements, contract negotiations, strategic planning, financing, and management. Since joining Thompson Thrift in 2008, Josh has played an integral role in all aspects of its growth, and, in that time, the company has developed 74 communities totaling just under 20,000 units and $4 billion in development volume.
Panelist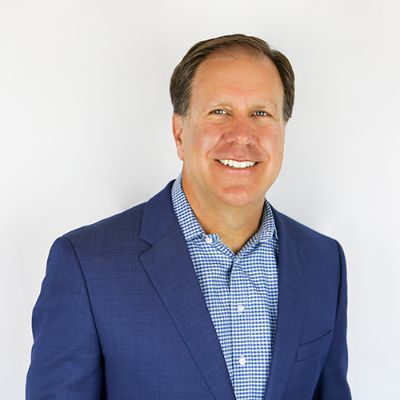 John Robinson
Managing Director
JLL
Bio
John Robinson opened the JLL Indianapolis office in 2008 and was the Market Director and Top Producer through 2017.  John is an active professional servicing a wide array of investor services clients.  He also helps oversee the market-leading agency leasing team which represents more than 15 million square feet of office space throughout Central Indiana.
For the past 33 years, John has been a dominant player in the Indiana office market having represented tenants in three of the State's largest build-to-suit office leases. Transitioning to agency leasing full time in 2009, John is the exclusive leasing agent for Keystone at the Crossing, a 1.0 million square foot suburban office park, Parkwood Crossing, a 1.5 million square foot suburban office park, and Lakefront at Keystone, an 830,000 square foot suburban office park; all representing the three largest and most prestigious listings in Indiana.  Known as a broad thinker, John constantly provides new strategy, pricing & marketing ideas to his clients to differentiate their product and leasing process.
Achievements 
The Monon 50 – Ultra marathon of 50 miles – 2017
NAIOP Broker of the Year – 2016
JLL Top Gun (Top 3% in U.S.) – 2015, 2016, 2017
JLL Gold Achiever – 2012, 2013, 2014, 2018, 2019, 2021, 2022
Midwest Real Estate News – Hall of Fame Class Inductee 2011
Indianapolis Business Journal's "Forty Under 40" - 2000
6 time Ironman Finisher – Chattanooga – 2018, Lake Placid – 2015, Louisville – 2009 and 2013, Coeur d'Alene, Idaho – 2012, and Wisconsin –2006
Duke Realty Corporation – Top 10 Office Broker Award – 1999, 2000, 2001, 2002, 2003, 2007, 2008, 2009, 2010 and 2012
JLL Midwest Region Top 10 Income Producer
JLL Midwest Executive Committee (2010-2017)
Affiliations
2012 Indianapolis' Super Bowl Host Committee - Finance Operations
Dynamo F.C. Soccer Club, 2010-2011, Board of Directors
Big Brothers of Greater Indianapolis, 1994-2001, Board of Directors, 2007-2009
Pathway Family Center, 1999-2000 Board of Directors
Penrod Society, member
CAW Inner City Football League – Fundraiser, 2008-2013
Education
Bachelor's Degree, Marketing – Indiana University
Q: How well is the Indianapolis construction market coping with inflation and other cost increases, compared to other metropolitan areas?
Q: What should be done with Monument Circle?
Q: Should the city of Indianapolis be taking an active role in the funding of the Signia hotel project?
Q: Is the industrial sector going to cool off in central Indiana anytime soon?
Q: Why don't we see more diverse groups involved in development projects across central Indiana?