2024 Economic Forecast Hear a succinct rundown of numbers-driven predictions for the economy, business & markets at our Tuesday, November 14, 2023 event.
Date:
Tuesday, November 14, 2023
Location:
Crane Bay Event Center
Address:
551 West Merrill Street, Indianapolis, IN 46225
Networking:
7:30 am
Program:
8:00 - 10:00 am
Event Registration
Business News Subscribers - Log in to receive your discounted price. Not a subscriber? Subscribe today.
Discount applies to Individual ticket purchase only. Excludes corporate table purchase.
Speaker
Featured Speaker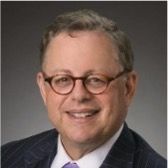 Jeff Korzenik
Senior Vice President, Chief Economist
Fifth Third Commerical Bank
Bio
Jeff Korzenik is the Chief Economist for Fifth Third Commercial Bank. As Chief Economist, Jeff provides research and analysis that impacts the Bank's key markets as well as business leaders and policymakers throughout the country.
He is an award-winning author whose writings have been featured in the Harvard Business Review, Newsweek, Forbes and many other national and regional publications, and Jeff has appeared regularly on CNBC, Bloomberg and Fox Business News. 
Policymakers have sought his expertise on a variety of topics leading to his testifying before state legislatures and on Capitol Hill. Most recently, Jeff has been lauded as a leading expert on private sector models for hiring people with criminal records and advancing public safety through employment. Jeff is a graduate of Princeton University.  
Education
Jeff earned both a bachelor's degree in economics and a certificate of proficiency in Near Eastern studies from Princeton University.  
Professional and Civic
Jeff serves as a member of the Board of Advisors of the Peabody Essex Museum.