Engage Southwest Indiana – Evansville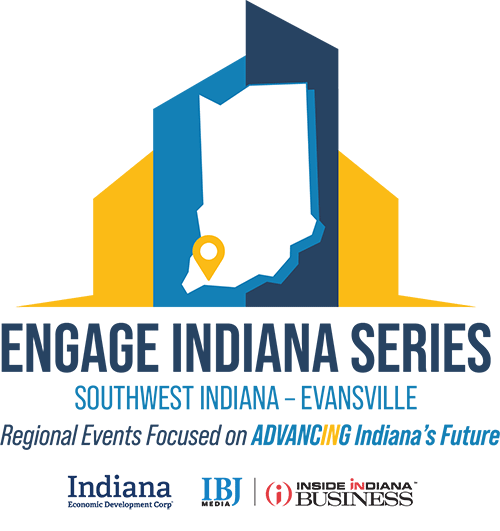 The Engage Indiana Series is a year-long, statewide series of events conducted in partnership with the Indiana Economic Development Corporation and Indiana's Secretary of Commerce.
CONVENE Engage Indiana convenes Indiana's business executives, education and philanthropic leaders and community leaders to discuss how communities are breaking down barriers to partner in building Indiana's future.
CONNECT Each event features a keynote address by Secretary of Commerce Brad Chambers and a panel of regional leaders moderated by Gerry Dick, host of IBJ Media's Inside INdiana Business television program.
ADVANCE Regional and statewide economic development trends will be highlighted with particular attention on retaining and attracting the jobs of the future. To that end, regional talent development, education, housing, health, and quality of life initiatives will take center stage.
Date:
Tuesday, April 11, 2023
Location:
Old National Events Plaza, 715 Locust Street, Evansville, IN 47708
Networking:
11:30 am
Program:
12:00 - 2:00 pm
Subscriber Discount:
Business News Subscribers
save $10 on an individual ticket
Event Registration
Business News Subscribers - Log in to receive your discounted price. Not a subscriber? Subscribe today.
Discount applies to Individual ticket purchase only. Excludes corporate table purchase.
Speaker / Moderator
Keynote Speaker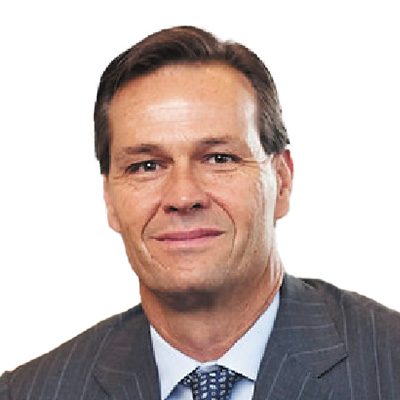 Bradley B. Chambers
Secretary of Commerce
State of Indiana
Panel Moderator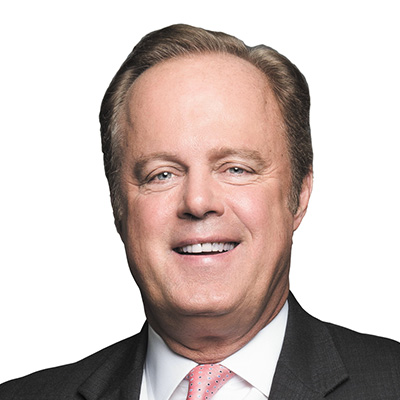 Gerry Dick
Division President
Inside INdiana Business
Panelists
Featured Panelist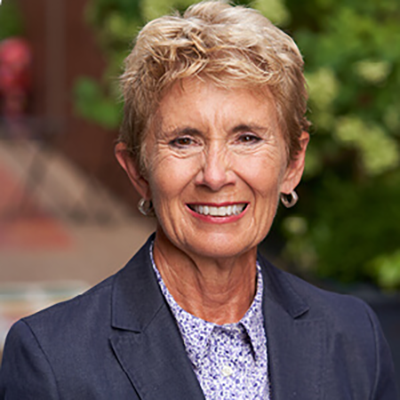 Tara England Barney
Chief Executive Officer
Evansville Regional Economic Partnership
Bio
Tara England Barney serves as the CEO of the Evansville Regional Economic Partnership and works with 28  other staff members to serve over 1,200 chamber members.
Barney joined the Southwest Indiana Chamber in March 2018 as its President & CEO.  On April 1, 2021, the Southwest Indiana Chamber merged with the Growth Alliance of Greater Evansville and the Economic Development Coalition to form the Evansville Regional Economic Partnership.
She served in a similar position with the Quad Cities Chamber of Commerce for seven years.   The Quad Cities Chamber is a business and economic development organization serving a bi-state metropolitan area of 400,000 west of Chicago along the Illinois and Iowa border and worked effectively with more than 30,000 businesses, including several Fortune 500 companies.  Prior to her role at the Quad Cities Chamber of Commerce, she was the President/CEO of the Iowa Quad Cities Chamber of Commerce (formerly known as DavenportOne).  The latter organization merged with the Illinois Quad City Chamber in 2010, thus achieving a long-standing interest of the business and civic community to have a single, regional business organization overseeing economic and community advancement.
She has nearly 30 years of extensive chamber experience and in working on economic and community development initiatives.  When residing in Ohio, Tara held various roles in economic development with the Cities of Columbus and Toledo in both the public and private sector.
Tara holds a BA degree in Public Administration from Miami University and a M.P.A. from the John Glenn College of Public Policy at Ohio State University where she was the recipient of the Pacesetter Award.
In October 2021 Tara was awarded the prestigious Woman of Empowerment Award from the Junior League of Evansville and in July 2022 she was recognized as one of the top 250 most influential business leaders in Indiana.
Tara is/was involved in the following organizations:
Member of the YMCA Board of Directors
Member of the BridgeLink Board of Directors
Member of Association of Chamber of Commerce Executives Board of Directors
Trustee of ACCE Benefits Trust
UE Advisory Board for the  Center for Innovation & Change
Evansville Regional Sports Commission
Tara has two adult children: Jordan Callaham of Gainesville, Florida and Jake Barney who resides in Denver, Colorado.
Featured Panelist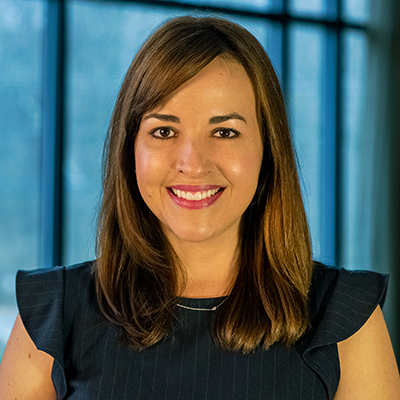 Amy Romain Barron
Chief Executive Officer
United Companies
Bio
Amy Romain Barron is Chief Executive Officer of United Companies which is comprised of Professional Transportation, Inc., Romain Automotive Group, United Leasing & Finance, and Tri-State Aero. Amy is the third generation of Romain family ownership. She is a graduate of Indiana University has been involved in various aspects of the companies for almost 25 years.
Amy has been active in a number of civic, charitable, and corporate organizations and currently serves as Chair of the Evansville Day School Board of Trustees and as a Board Member for the Welborn Baptist Foundation.
She resides in Evansville with her husband and three daughters.
Featured Panelist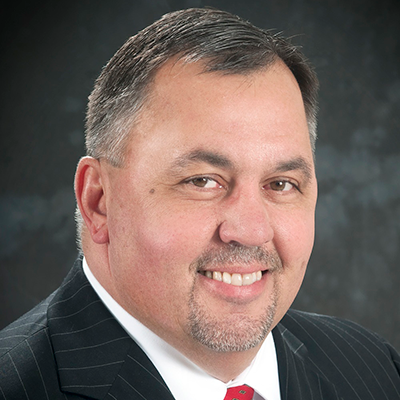 Steven G. Becker, MD
Associate Dean and Director and Koch Professor of Medicine
Indiana University School of Medicine-Evansville
Bio
Dr. Becker is the Associate Dean and Director and Koch Professor of Medicine at the Indiana University School of Medicine-Evansville. He is a Professor of Clinical Radiology and Imaging Sciences and has instructed students at IUSM-Evansville since 2001.
He is a founding member of the Southern Indiana Graduate Medical Education Consortium and serves as chairman and assistant designated institutional officer. In 2015, he was appointed to the inaugural state of Indiana Graduate Medical Education Board where he continues to serve as an active member. He was the founding member and president of Southern Indiana Imaging Consultants, which currently provides radiology services to Ascension St. Vincent Evansville.
Dr. Becker received his Bachelor of Science degree in biology from Brown University and his medical degree from Washington University School of Medicine in St. Louis. He completed an internship in obstetrics and gynecology at Ohio State University Hospital and his residency in diagnostic radiology at Vanderbilt University Hospital.
He resides in Vanderburgh County with his wife Carol. They enjoy spending time with their four children and eight grandchildren. Dr. Becker is very active in his community and passionate about strengthening the future of southwestern Indiana. Locally, he serves on several boards including the Signature School and Youth First. He was awarded the 2015 Leadership Evansville Visionary Award and the 2017 Evansville Rotary Civic Award for his efforts and innovation.
Featured Panelist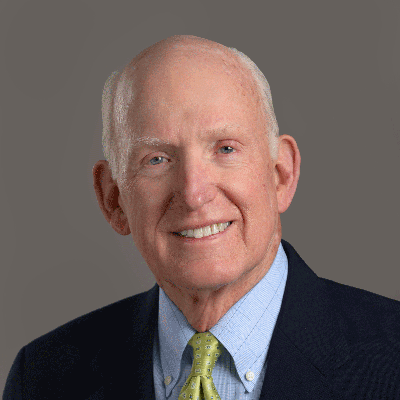 Robert L. Koch II
Chairman
Koch Enterprises, Inc.
Bio
Robert L. Koch II is the Chairman of Koch Enterprises, Inc., a privately held company that was established in 1873 by his great-grandfather.  Mr. Koch joined the company in 1962.  In 1980 he was named president and in 2012 became Chairman.  Since he became president in 1980, the company's annual sales have increased from $75 million to over $1 billion.  During his 60 years with the company, he has led the firm into new businesses and expanded into international markets.  The Koch Enterprises companies are world leaders in aluminum recycling, precision aluminum die castings, the distribution of heating and air conditioning equipment, the remanufacturing of components for heavy-duty, off-road vehicles, the design and construction of industrial paint, powder and plating systems, and the design and installation of security systems for hospitals and jails.  Combined there are nearly 2,700 team members with major operations throughout the US, in England, and Mexico.  He is past director for Fifth Third Bancorp in Cincinnati and past lead director for the Vectren Corporation.
Mr. Koch is committed to improving the education in Indiana.  He is a founding member and President of Signature School in Evansville, the first charter high school in Indiana, which was rated the 3rd best high school in the US in 2022 by the US News. He serves on the board and is past-chairman of the University Of Evansville Board Of Trustees.  He is a past board member of Independent Colleges of Indiana and of Southern Indiana Higher Education, Inc.  He is a past-chairman of the Catholic Education Foundation and has served on the St. Meinrad Board of Overseers.
His leadership roles in civic organizations include serving as the Evansville City Controller from 1976 through 1979, chairman of the 1998 United Way Campaign of Southwestern Indiana, co-founder and director of the Southwester Indiana Community Alliance Foundation and Vanderburgh Community Foundation. He is a board member and past chairman of the Indiana Chamber of Commerce. He is past chairman of the Catholic Foundation of Southwestern Indiana and a founding member and past chairman of the Evansville Regional Business Committee.  He served on the board of the Indiana Economic Development Corporation from its inception in 2004 to 2017. Mr. Koch has also served on the boards of Evansville Museum of Arts, History and Science, Red Cross, Junior Achievement, WNIN Southwestern Indiana Public Broadcasting, YMCA, Conexus Indiana and helped establish the Koch Family Children's Museum of Evansville.  As an advocate for I-69, he currently serves as the President of BridgeLink.
Mr. Koch is a registered professional engineer and an inventor with seven U.S. patents.  He graduated Cum Laude from the University of Notre Dame with a BS in Mechanical Engineering in 1960.  He received a Master's in Business Administration from the University of Pittsburgh in 1962.  He has an Honorary Doctor of Humane Letters from the University of Evansville, an Honorary Doctor of Technology from Vincennes University, and an Honorary Associate of Science from Ivy Tech State College.   He received the Evansville Rotary Civic Award in 1991. In 1996 he was inducted into the Indiana Academy and later served as its President of the Board of Regents.  In 1998 he was named the Ernst & Young Entrepreneur of the Year in manufacturing for Indiana.  He has been recognized as a Sagamore of the Wabash by Governors O'Bannon, Daniels and Holcomb.  In 2002 he was chosen as the Indiana Business Leader of the Year by the Indiana Chamber of Commerce, then in 2006 was inducted into the Evansville Business Hall of Fame and in 2014 was inducted into the Evansville-Vanderburgh School Corporation Hall of Fame.  In 2020 he received the Conexus Indiana Andre B Lacy Vanguard Legacy Award and in 2022 he received the 1st ever City of Evansville McGary Jones Visionary & Humanitarian Award.
Mr. Koch has been married to Cynthia Ross for 59 years and they have four children and 10 grandchildren, all between the ages of 12 and 17.
Featured Panelist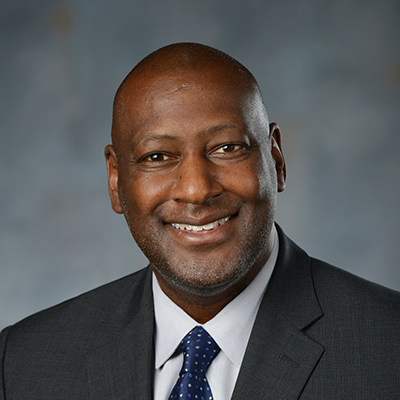 Johnathan Pope
President & Chief Executive Officer
YMCA of Southwestern Indiana
Bio
Johnathan Pope began his role as CEO of the YMCA of Southwestern Indiana in May 2019 but has long been a part of the YMCA movement. He previously served as District Executive Director/Chief Crisis Officer of the YMCA of Greater Grand Rapids, Michigan. Over the past 25 years, he has served in a variety of leadership roles in several communities with the Y.
Johnathan's primary responsibilities as CEO are to lead Senior staff, work with a dynamic Board of Volunteers to set the strategic direction of the local YMCAs, and build partnerships for important initiatives in our communities.  Johnathan volunteers his time working with other community focused organizations in our region. He serves as an officer of The Evansville Regional Economic Partnership and The Economic Improvement District, current Board Member of The Welborn Baptist Foundation and Ascension St. Vincent Hospital and a member of the Evansville Rotary Club and University of Evansville Board of Visitors.
Johnathan holds a bachelor's degree in Communication from Saginaw Valley State University. In his spare time Johnathan and his wife, Chandra, enjoy traveling with their two daughters, Sydney and Savannah.
Featured Panelist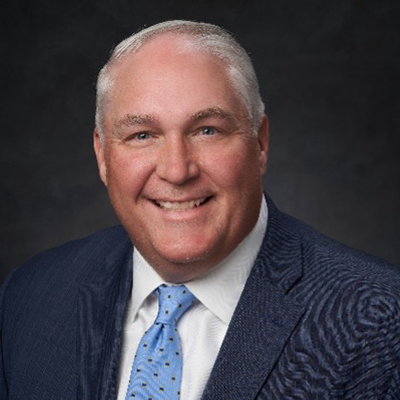 Jim Ryan
Chief Executive Officer
Old National Bank
Bio
James "Jim" C. Ryan III is Chief Executive Officer at Old National.
Since joining Old National in 2000, Jim has held several leadership positions, including Senior Executive Vice President, Chief Financial Officer; Director of Corporate Development and Mortgage Banking; Integration Executive for Old National's Northern region; Treasurer; and Assistant Treasurer. Prior to joining Old National, he held senior finance positions at Wells Fargo Home Mortgage and Old Kent Financial Corp.
Jim is currently Chairman of the Evansville Regional Economic Partnership, Vice Chairman of the Evansville Regional Business Committee and member of the Southwest Indiana Regional Development Authority. He is a Board Member for Deaconess Health Systems, Inc., a Board Member for Golf Gives Back and a member of the Central Indiana Corporate Partnership, Inc.
Jim holds a bachelor's degree in business administration from Grand Valley State University.