On June 23rd, IBJ recognized the work that goes into creating a great team at all types of organizations by honoring companies, agencies, and not-for-profits, as well as specific human resources people and teams. Check out the 2023 HR Impact Awards honorees at https://www.ibj.com/hr-impact-awards-2023.
Date:
Friday, June 23, 2023
Location:
Hyatt Regency
Address:
1 South Capitol Ave, Indianapolis, IN 46204
Networking:
7:30 am
Program:
8:00 - 10:00 am
Speaker
Featured Speaker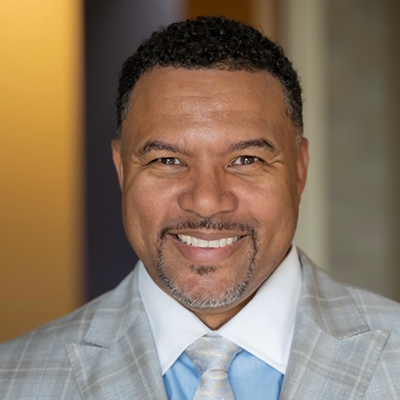 Robert Lowe, SPHR, SHRM-SCP
Vice President of People and Culture
Republic Airways
Bio
Robert (Rob) Lowe is the Vice President of People and Culture for Republic Airways. In his role, he provides executive leadership for employee engagement, talent management, diversity, equity, & inclusion, and organizational effectiveness. Before joining Republic Airways in June 2021, Rob served as the VP of Human Resources and Corporate Talent Acquisition for JBT Aerotech based in Orlando, FL where he led the HR function for JBT AeroTech globally which had operations in North America, Europe, and Asia. With over 20 years of experience, Rob has held leadership roles in Human Resources for several Fortune 500 companies including, Dean Foods, The Nature's Bounty Company, Accenture, Cummins Engine Company, and Alcoa.
Rob is a member of the Indiana State University Board of Trustees and serves on the Human Resources Development Program Advisory Board. He currently also serves on the Board of Directors for the Goodwill of Central Florida In the past, he served on the Board of Directors for various professional and community-based organizations including the Employers Association Forum, The Mustard Seed of Central Florida, the South Florida Manufacturers Association, the Business Advisory Committee for Valencia College, the United Way of the Mid-South's Allocations Committee for Desoto County, the Olive Branch Metro Park Association, and the Gift of Swimming in Orlando along with several others. Rob was also the President of the Orlando Chapter of the National Association of African Americans in Human Resources.
He is a past member of the Society of Human Resources Management for Central Florida and a past member of the National Black MBA Association. In 2021, Rob and members of Republic Airways' DEI and Talent Acquisition Teams were awarded the HR Impact Award by the Indianapolis Business Journal. In 2016, Rob was recognized by Legacy Magazine as one of the "50 Most Powerful and Influential Black Professionals in Business and Industry for South Florida". In 2006, Rob was named "Business Leader of the Year" by the Marshall County School District in Mississippi. He is a proud member of Alpha Phi Alpha Fraternity, Inc. Rob has been a guest panelist or keynote speaker for various events including being the alumni speaker for the 2019 Indiana State University Winter Commencement.
Rob has a Bachelor of Science degree in Business Management and a Master of Science in Human Resources Development both from Indiana State University. Rob holds both an SPHR and SHRM-SCP certification. He is also a certified Circuit Court Mediator for the Florida Supreme Court.