Life Sciences Power Breakfast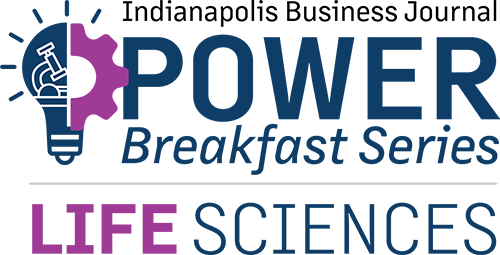 On April 28, 2023, IBJ reporter John Russel and our panel of experts dove into hot topics including promising science, technology and talent in central lndiana's life sciences industy. 
Date:
Friday, April 28, 2023
Location:
Westin Indianapolis, 241 West Washington Street
Networking:
7:30 am
Program:
8:00 - 10:00 am
Speaker / Moderator
Featured Speaker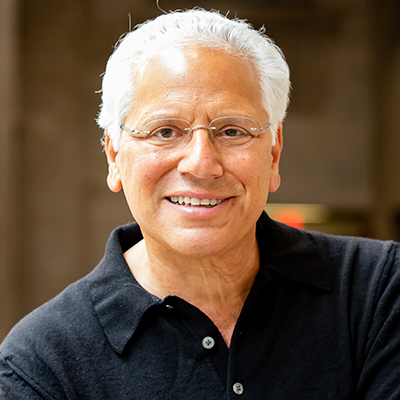 Richard DiMarchi, Ph.D.
Co-founder
MBX Biosciences
Moderator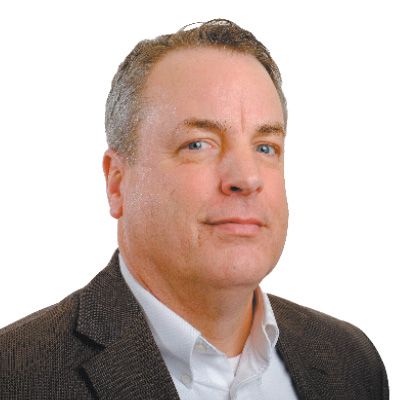 John Russell
Health Care & Life Sciences Reporter
Indianapolis Business Journal
Panelists
Panelist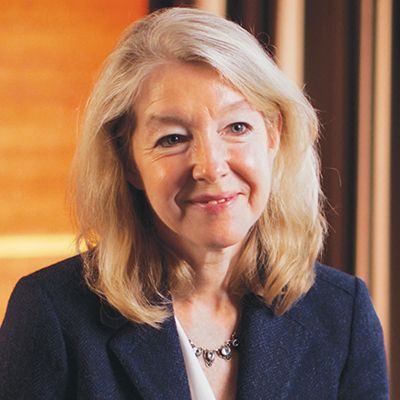 Dawn Brooks, Ph.D.
Global Development Leader, Donanemab and Remternetug Neuroscience Business Unit
Eli Lilly and Company
Bio
Dawn earned a Bachelor of Science in chemistry from Ohio Northern University in 1993 and received her doctorate in organic chemistry in 1998 from Indiana University. Her interest in pursuing a career in STEM began in high school and her passion for science became even stronger when she initiated lab research during college.
Following graduate school, Dawn served as the senior director of clinical trial material bulk production. She broadened her drug development experience over the next decade with roles in Six Sigma process improvement, clinical development and project management for early phase clinical studies. She later made a natural shift into the late development side of the diabetes business as the COO for tirzepatide (now approved as Mounjaro) and then the global development leader for Trulicity, Lilly's type 2 diabetes therapy.
Dawn's drug-development expertise paired with Lilly's growing body of clinical neuroscience research has the potential to improve the lives of millions of patients around the world.
Panelist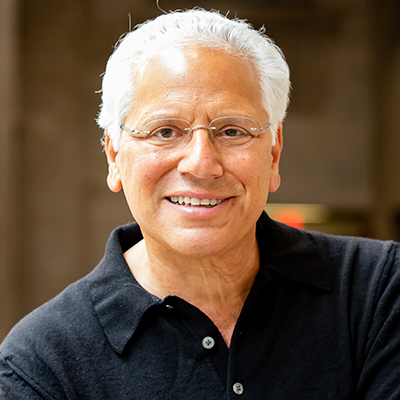 Richard DiMarchi, Ph.D.
Co-founder
MBX Biosciences
Bio
Richard DiMarchi is a Distinguished Professor of Chemistry and Gill Chair in Biomolecular Sciences at Indiana University. He is former Group Vice President at Eli Lilly and Vice President at Novo Nordisk Research. He is recognized for his contributions to the discovery and development of rDNA-derived Humalog®, rGlucagon®, and Forteo®. His academic research has broadened the understanding of glucagon physiology and the discovery of single molecule multimode agonists for the treatment of diabetes and obesity. He served as chairman of the Peptide Therapeutics Foundation for more than a decade and is widely recognized as an international spokesperson for macromolecular medicines. Professor DiMarchi is co-inventor on more than one hundred U.S. patents and co-author to more than two hundred and fifty peer-reviewed scientific publications, with an h-index of seventy-five and more than twenty thousand total citations. He was identified as a top-five translation researcher by Nature Biotechnology for the years 2014 and 2015. Since 2003, he has co-founded six successful biotech companies (Ambrx, Marcadia, Calibrium, MB2, Assembly, and MBXBio). He received the 2011 Merrifield Award for career contributions in peptide sciences, the 2014 German National Schrödinger-Preis, the 2015 Max Bergmann Medal, the 2016 ACS Alfred Burger career award in medicinal chemistry, and the 2020 IU Wylie Medal for Innovation & Translational Science. Dr. DiMarchi is a member of the National Inventors Hall of Fame and the National Academy of Medicine.
Panelist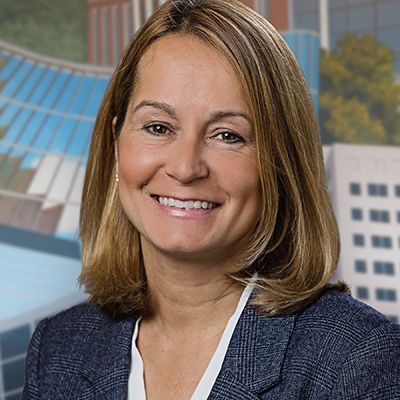 Melina Kennedy
Chief Executive Officer
Central Indiana Corporate Partnership
Bio
Melina Kennedy was elected as the chief executive officer of the Central Indiana Corporate Partnership (CICP) in December 2022. CICP is a unique, nationally recognized, strategic collaboration of executive leaders from prominent corporations, philanthropic foundations and universities committed to developing responsive initiatives, making critical investments and delivering ambitious
projects to advance inclusive prosperity.
Prior to joining CICP, Kennedy spent eleven years at Cummins Inc. (NYSE: CMI) where she served as Vice President of Product Compliance and Regulatory Affairs, led various business segments in the engine and power systems businesses, and was director of Executive Communications.
Kennedy has more than 25 years of experience in law, government and business. She had a successful law career at the former Baker and Daniels LLP; and was deputy mayor, director of economic development for the City of Indianapolis from 2000 to 2005. In 2011, she was a candidate for mayor of the City of Indianapolis.
Kennedy has had several ties to CICP in her career. In 2002, she represented the City of Indianapolis as part of a collaborative team of founding partners that established BioCrossroads, CICP's life sciences initiative. In addition, in her role as deputy mayor of economic development, she commissioned the initial planning study that led to the beginning of work on the 16 Tech Innovation District, a project led by CICP.
Kennedy is active in the Indianapolis community. She waspresident of the Capital Improvement Board of Managers for seven years, where she worked with a bi-partisan group of State leaders and legislators, City leaders and councilors, and Pacers Sports and Entertainment to secure a long-term commitment of the Indiana Pacers to Indianapolis. In addition, Kennedy is currently a board member for the National Bank of Indianapolis; chair of the IU Health Foundation REV event and a board member of the Indiana University Academic Medical Center and is a member of the 2024 NBA All Star Board of Directors.
She is a graduate of Indiana University – Bloomington, with B.S., M.S. and J.D. degrees.
Panelist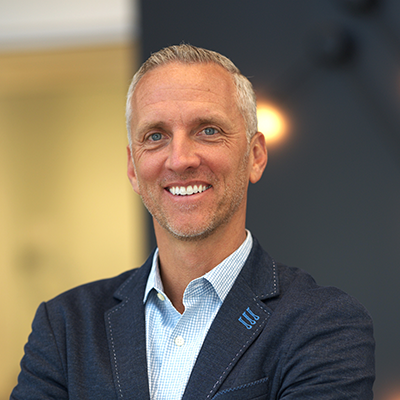 Cory Lewis
Chief Executive Officer & President, Founder
INCOG Biopharma Services
Bio
VP of Business Operations with Cook Pharmica and helped lead the growth of that business from 220 employees to >850 employees, before leading the $950M acquisition by Catalent in 2017. Additionally, he also worked at Baxter Pharmaceutical Solutions where he led business development activities that contributed to that CDMO business growing from 325 employees to over 1,000 employees during his tenure.
Mr. Lewis holds a BS in Finance from Indiana University and an MBA from the Kellogg School of Management at Northwestern University. He resides in Indianapolis, IN with his wife and four children. He's a backcountry enthusiast and enjoys cycling, fishing, skiing, surfing and spending time supporting his children in various sporting activities.
Panelist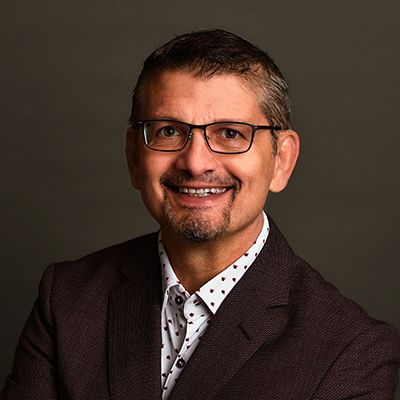 Jim Pearson
Chief Executive Officer, President & Founder
NICO Corporation
Bio
Jim Pearson is a successful serial entrepreneur with more than 30 years leading companies in the healthcare and medical device sectors from start-up to acquisition. He has collectively raised over $100 million in growth capital with his last exit earning shareholders in excess of 10 times the company's revenues. As a Big Ten wrestling champion and elite level competitor at Team Foxcatcher, the disciplines of "embracing the grind", strategic positioning and laser focus have contributed to Mr. Pearson's success in creating new surgical markets that are revolutionizing minimally invasive surgical approaches worldwide.
Mr. Pearson is a founder and current president and CEO of NICO Corporation, an Indianapolis medical device company leading the modernization of true minimally invasive neurosurgery through the creation of novel breakthrough technologies and education programs that have provided real-life training for over 1,000 of the world's top neurosurgeons. NICO has led the minimally invasive neurosurgical field for over a decade by creating the world's first device that provides safe and repeatable access without cutting through the brain. It's integrated system of technologies provide neurosurgeons with safe access, enhanced visualization, automated removal, and biological preservation of tumor tissue and other brain abnormalities. NICO technologies were also used in a $12 million 300-patient intracerebral hemorrhage (ICH) clinical trial that evaluated the outcomes of early surgical intervention of hemorrhagic stroke. The ENRICH clinical trial results will be announced this week on April 22 and if positive, will be the first-ever hemorrhagic stroke trial with evidence supporting surgical intervention in less than 24 hours from stroke onset to surgery as a new treatment option for patients who were previously medically managed.
NICO technologies are also being used to usher in the molecular era by enabling oncology precision medicine therapies for patients fighting aggressive and deadly cancers like Glioblastoma Multiforme (GBM). More than 40,000 brain surgeries have now been performed by neurosurgeons using NICO technologies and its systems approach to brain surgery.
In recognition of these innovative technologies, Mr. Pearson accepted the Pioneer in Technology Development Award this year from the Society of Brain Mapping and Therapeutics. NICO was recognized as a trailblazing company that has developed pioneering "life-saving neuro-technologies" through interdisciplinary approaches impacting diagnostics, treatment and healthcare delivery in unprecedented ways. The company continues to invest in progressing research and modern neurosurgery methodologies that can significantly improve surgeon efficiencies, patient outcomes and personalized precision medicine therapies, with a combined investment of more than $62 million in grants and clinical trial support since 2018.
Mr. Pearson is also the former president and CEO of Suros Surgical Systems, Inc. where he led the Indianapolis company's effort in pioneering MRI-guided breast biopsy, providing women at high risk for breast cancer a minimally invasive diagnostic option that did not previously exist. In 2006, Mr. Pearson successfully positioned Suros to the final stages and closure of a $288 million acquisition by Hologic, Inc., a $20 billion market cap company and global leader in women's healthcare. The acquisition positioned Hologic as the current worldwide leader in minimally invasive breast biopsy.
Prior to joining Suros, Mr. Pearson founded Summit Medical in 1997, a specialty capital equipment distribution company that became profitable in 18 months. Summit focused on mid-range capital equipment – cosmetic and surgical lasers, intraoperative and diagnostic ultrasound units, and cryosurgical devices. The company was acquired by Medibuy, Inc., where Mr. Pearson was Senior Vice President of the Equipment Division of North America. He began his career in medical devices in 1993 as the Regional Sales Manager of U.S. Medical Corporation and was promoted to Vice President of Sales and Marketing in 1996.
Mr. Pearson was named the Ernest and Young Midwest Entrepreneur of the Year in 2007 and has received numerous state and local life science and biotech innovation awards and has been recognized as one of Indianapolis' Best and Brightest, Who's Who in Life Sciences, and a Healthcare Hero for Advancements in Healthcare. He has presented on entrepreneurial start-ups, raising venture capital, leading high-growth companies, and building a successful life science company at several national conferences since 2002. He has guest lectured on life science entrepreneurship at Berkeley University, USC, MIT, Rose-Hulman Institute of Technology, Rice University, University of Kentucky, Purdue University, and Indiana University Kelley School of Business.
Mr. Pearson is a 1990 graduate of Indiana University, where he was a four-year collegiate wrestler and Big Ten champion. He has served on the Executive Board of the Johnson Center for Entrepreneurship & Innovation at Indiana University Kelley School of Business since 2007 and was a board member of the U.S. Wrestling Federation from 2015-2022. In addition to spending time with his family and enjoying summer and winter adventure sports, Mr. Pearson prioritizes sharing his real-life entrepreneurial successes and lessons learned by mentoring future business-builders and supporting world-class amateur wrestling through various partner collaborations.
Q: Indiana life science companies landed a record $620 million in venture capital last year. Can the sector keep up the pace?
Q: Alzheimer's disease is near the top of the list for unmet medical treatments and is being aggressively researched across Indiana. What is the outlook?
Q: What will be the leading challenges over the next decade for BioCrossroads, which recently marked its 20th anniversary and is about to launch a search for a new CEO?
Q: Universities are facing declining enrollments. What will that mean for research in the life sciences?