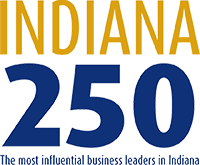 Indiana 250 Print Edition
$100.00
Brought to you by the editors of the IBJ, Inside INdiana Business and The Indiana Lawyer, Indiana 250 provides a close-up look at the people who are making an undeniable impact on the state of Indiana. Discover in-depth profiles about Indiana's most influential business leaders including their back story, personal strategies for success, and interesting details you won't find anywhere else. Indiana 250 is your essential business reference publication about Indiana's most important movers and shakers.
Indiana Lawyer subscriber?
Click here for a discounted price.