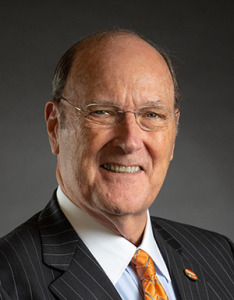 The entire 1st Source organization is proud to say our Chairman and CEO, Chris Murphy, is among the inaugural Indiana 250 honorees. This is a much-deserved recognition for a strong, resilient and caring leader.
Chris's passion and dedication for his colleagues, clients and communities drives his colleagues to fulfill our mission of helping people achieve security, build wealth and realize their dreams. His vision and servant leadership has helped strengthen our communities, making them better places to live, work, build businesses, raise families and worship.
Through his guidance, 1st Source clients of all kinds have experienced personalized attention to meet their unique financial needs, with us keeping their best interest in mind for the long-term. This is always at the heart of all we do.
Founded in 1863 in South Bend, 1st Source Bank has offered clients a convenient and friendly way to bank for almost 160 years. Member FDIC.