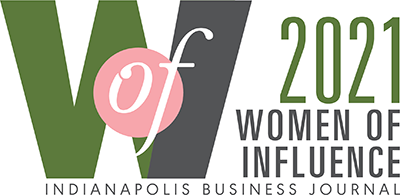 Who are the most influential women in metro Indianapolis?
On October 27, 2021, Indianapolis Business Journal will spotlight some of our city's most successful business women from both the public and private sectors while revealing the triumphs and challenges that have shaped their careers. These powerful women will be honored at an event, and profiles of the winners will be featured in a special supplement to be published October 29, 2021.
You can help us identify who should be recognized by considering women within your own business or those
on not-for-profits boards on which you serve.
The deadline for nominations is August 13, 2021.
We're looking for women who:
• are influential in their company or industry.
• have a solid reputation within their company or industry based on their experience, integrity and leadership.
• have a track record of accomplishment.

Questions? E-mail Patty Johns at pjohns@ibj.com or call (317) 472-5319.
Please address the following categories
Submit