In the past, selling a house during the winter "off season" has traditionally been more difficult than hitting the market in spring or summer. Sellers who didn't carefully prep and stage their property could find the house sitting on the market for months without any offers.
"If you didn't do these things seven years ago, your listing would probably expire," said Roger Lundy, past president of MIBOR and current president of the Indiana Association of Realtors board of directors. "Now, you can still get a showing, but you're probably not going to get top dollar."
Today's market is a little more forgiving. Actually, it's quite a bit more forgiving, with a general shortage of properties goosing both interest and prices. As Lundy said, the market this winter will likely go from "white hot" to merely "red hot." Which means your property will still likely sell, whether you do everything in your power to maximize its curb appeal or not.
But if you want to get the best price and the quickest deal, there are still a lot of things you need to do to make an off-season listing stand out.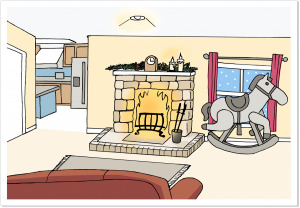 Start setting the stage while it's still warm outside.
This is the time to have your agent, or perhaps a staging professional, do a walk-through and point out whatever work must happen to get the place up to snuff. It's also a great time, before it turns brutally cold, to take care of any outside projects, along with any smelly, fumy indoor upgrades (such as floor refinishing or room painting) that could be accomplished much more comfortably with the windows open.
"On average, sellers make at least two
improvements before selling," said Amanda Pendleton, home-trends expert for the online real estate marketplace Zillow. "Painting and landscaping are the most common. Prioritize projects like exterior painting, roofing repairs and gutter cleaning, which are easier to have done during dry, mild weather. Tackling them now will ensure your home shows well during the winter."

Check your curb appeal.
Granted, it's winter, which means the lawn is brown, the flowerbeds are dead and your prized silver maple tree is nothing but a snarl of naked, twisted branches. Yet one can still frame the outdoors in the best possible light. If it's around Halloween/Thanksgiving, some (fresh) decorative pumpkins clustered out front can help. And consider enlivening the porch with evergreen fronds.
"I tell clients to pick up Alberta spruce at Lowe's on clearance, and place them in pots by the front door," said Curtis Holland, a real estate agent and owner of Indy Home Staging Service. "Or you can buy greenery from Costco and put that outdoors. And if it needs a little something, you can put little white twinkle lights on them. Keep it minimal, but it will still help with curb appeal."
Also, rake up any dead leaves on the lawn. And because the lack of foundation plantings can expose many hidden ills, make sure the exterior paint, siding and masonry are all in top condition.

Make it easy to view your home.
According to Realtor.com, potential buyers can find it difficult to schedule a home visit during the busy holiday season. So, if you want to stand out, make sure you're available any time for a walk-through. Holland advises his clients to get a hotel during their home's first long weekend as a listing, in order to maximize the number of visits by interested buyers.
"The more availability you give to buyers, the more buyers you can get in your house and the more offers you're likely to get," he said. "And that's what we really want."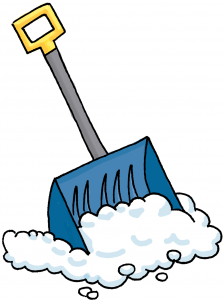 Clear out the snow.
There's not much you can do about a 6-inch snowfall that hits the night before a showing. However, either you or your agent should make sure that your driveway, sidewalks and walkway are entirely free of the flaky stuff before the first potential buyers arrive. It not only makes the house more welcoming but also precludes the chance of legal action from someone who wipes out on your icy front steps.
And while you're at it, keep the snow (and rain and mud) outdoors by providing copious mats where muddy shoes and boots can be set aside.
"In higher-end homes, we've gone so far as to put in plastic runners," Holland said. He added that you needn't be nervous about asking visitors to take off their shoes. It's a seller's market, so they're the ones who need to please you. "People have recording devices in their homes these days, and you don't want to be the potential buyer who tracks mud all over the place," Holland said.

Holiday decorations are OK for open houses, but not so much for online sites.
If it's December, decking the halls of your house can both invoke a festive, uplifting flair and help problematic, low-energy areas to be seen in the best possible light. And a bit of holiday music might be just the thing for lightening the mood (and drowning out the sound of the neighbor's incessantly barking dog).
Just do it tastefully. Think fresh evergreen fronds over the fireplace but not giant inflatable snowman on the front lawn.
And no matter how good your Christmas stuff looks, don't have your home photographed for an online sales site while it's still festooned with seasonal stuff. Those photos look happy and gay right now, but they'll seem sad and desperate in January.
"If you take a picture of your front door today and there's a pumpkin there, how's that going to look in February?" said Holly Meyers, owner of Gray Staging and Design. "If you have a Christmas tree in your online photos, they're going to ask why the home isn't selling."

Make the cold work for you by playing up winter-specific features.
"Cozy features like fireplaces, heated floors and a winterized garage are top of mind for winter buyers," said Pendleton at Zillow. "Make sure to highlight those features in your listing photos and listing description." Zillow research finds that homes mentioning the keyword "heated floor or radiant heat" in the listing description can sell for 3.2% more than expected. Likewise, homes mentioning "gas furnace" can see a 1.1% price bump and move nearly three days faster than expected.
During the cold months, Holland said, he likes to emphasize indoor gathering spots, such as media rooms and lower-level rec rooms.
Keep the place warm.
Crank up the thermostat until the house is toasty and free of cold spots. And if you've got a fireplace, light it so that it can increase the home's ambiance and add to the feeling of coziness. "If there's a gas fireplace, we'll turn that on," Holland said. "I even turn on fireplaces in the summer."

Keep the place bright.
Just because it's dark and glum outside doesn't mean it should be that way inside. Make sure every wall and corner includes plenty of bright lighting.
"When you have shorter time periods of light, a lot of your showings are in the evening," Lundy said. "It's getting dark by that time, so it's very important for the seller to turn on every lamp in every room and closet. You don't want somebody fumbling around in your dark house and not seeing how amazing it is."
This is equally important for photos you post online. Bright, well-lit pictures just plain look better. If the online photos of your house look dark and forbidding, a considerable portion of viewers will strike it from their lists.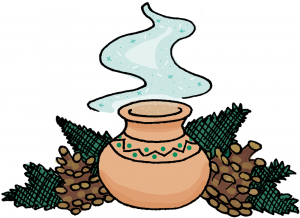 Make it smell nice.
Happily, there are lots of "winter" scents that can be infused throughout a house. So, spring for some scented candles or buy one (or two) aromatherapy diffusers and load them up with any one of winter's greatest olfactory hits.
"Warm smells like vanilla, apple pie and cinnamon work best in winter," Pendleton said.
Holland, however, said one can easily overdo this by making a house smell like the candle store at the mall. Which can be a dangerous game. "Most people think you're trying to hide something," he said. Since a house that's been closed up for a couple of winter months inevitably develops a certain musty bouquet, Holland said, if there's any question at all, it's probably worthwhile to bring in professional cleaners the day before an open house.
Finally, don't be afraid to take the "nice smells" motif to its logical, if somewhat hackneyed, conclusion. "It never hurts to have fresh-baked cookies or even warm apple cider at an open house," Pendleton added.

Remember that, when the weather turns bad, most people don't want to go out any more than you do.
Back in the old days, pretty much the only way to find a new house was to visit a bunch of candidates, weather be darned. These days, however, most people begin their search online.
"Online curb appeal is the new curb appeal, because an overwhelming majority of buyers start their home search online," Pendleton said. "In the winter months, fewer home shoppers are inclined to spend chilly weekends touring houses." With that in mind, make sure your agent uses good photography, videography and/or drone photography for your online presence. Zillow research also finds that listings with a 3D home tour get 30% more views.
Lundy has seen the same sort of thing and insists on high-quality photography for his high-value listings. He tells the cautionary tale of a particular home that was initially rejected by its eventual buyers because of the dingy photos. The home went off the market, then returned with high-quality pictures. The very same people who rejected it the first time purchased it on the second go-round.
"That's the power of good photography," Lundy said. "It's why nothing drives me crazier than seeing a house picture where there's a finger in the photo, and it was taken with a cell phone."•
Please enable JavaScript to view this content.