This story has been corrected.
____

Changes are coming to the Brickyard Crossing Golf Resort, but the Indianapolis Motor Speedway, which owns the facility, has no intention of selling it.

IMS CEO Jeff Belskus wouldn't say what the changes are. But he said because of economic challenges the Speedway faces, "We're examining all non-core businesses."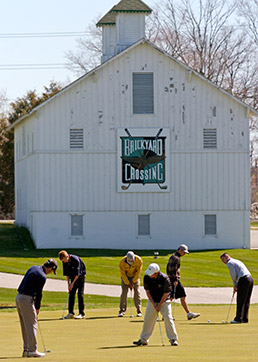 IMS officials are planning to outsource the operation of the golf course on the track's infield. (IBJ File Photo)
That includes the golf course that has operated inside and outside the 2-1/2-mile oval since 1929. Golf industry sources said Speedway officials are looking at outsourcing management of the facility.

"We're evaluating that situation, and we'll have more to report in early 2010," Belskus said of the Brickyard Crossing. "But that facility is a part of our long-standing history and we have no intention of selling it."

The Brickyard Crossing is considered a championship-caliber golf course and once played host to a tournament on the PGA Senior Tour.