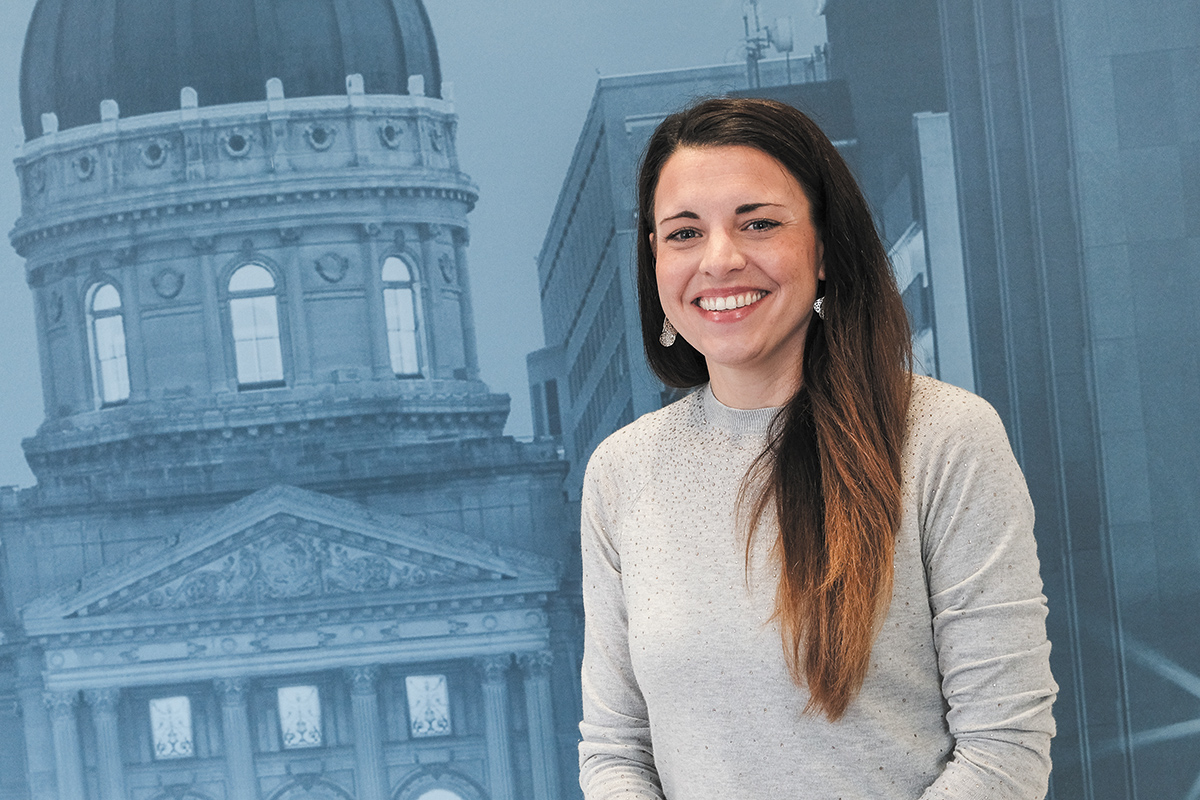 Secretary of Career Connections and Talent
State of Indiana
Blair Milo discovered her call to serve when she attended the Hoosier Girls State Convention in high school—a goal she took with her to the U.S. Navy, the Mayor's Office in LaPorte and now to Gov. Eric Holcomb's administration, where as a cabinet secretary she oversees the state's Next Level Jobs initiative to connect Hoosiers with high-paying, high-demand jobs.
Getting here: Milo served in the Navy from 2004 to 2017, during which she completed two Persian Gulf deployments. She came home to LaPorte after transitioning to the Navy Reserve, and was elected in 2011 at age 28 as the city's youngest mayor and was the youngest female mayor in the state. She won re-election four years later, but left the job early when Holcomb created her current position on his cabinet in July 2017. Her mayoral administration landed 1,100 new jobs and more than $260 million in business investments.
First job: construction work with her father and brother
Influential moment: Failing to get into the U.S. Naval Academy. "My entire senior year of high school, I was obsessed with watching videos online of everything happening at the academy. I was successful in earning a nomination, but not an appointment," Milo said.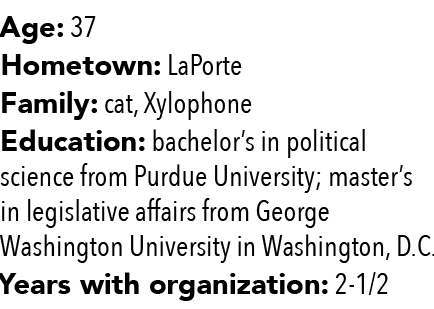 Mentor: "My first captain aboard the U.S.S. Mason, now Rear Adm. Gene Black, has been a constant example to me of servant leadership as well as a trusted mentor. His commitment to serving his sailors as well as the mission of the U.S. Navy has provided me many examples of leadership."
Givebacks: Serves on the Governor's Workforce Cabinet, the Board of Governors for the Richard G. Lugar Excellence in Public Service Series, the Dean's Advisory Committee for the Hamilton Lugar School of Global and International Studies at Indiana University, the Navy and Marine Corps Alumni League for Purdue University and the U.S. Global Leadership Coalition. She is a fellow in the inaugural Civil Society Fellowship through the Aspen Institute and Anti-Defamation League.
Downtime: "I'm an avid runner, reader and Chicago Cubs fan."•
Check out more Forty Under 40 honorees.
Please enable JavaScript to view this content.