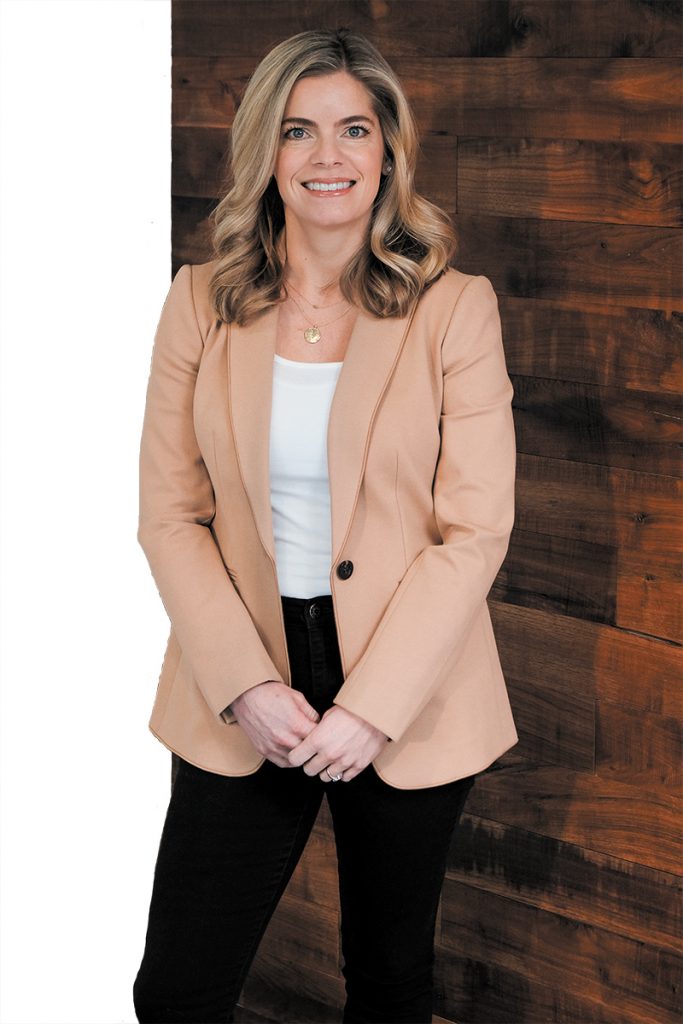 Vice President and Partner
HWC Engineering
Since joining HWC Engineering in 2009, Jamie Ford-Bowers has created an entire planning department from scratch, one that now has 28 employees and more than $4.5 million in yearly revenue. At 34, the engineer became a partner and board member at the firm. And at 38, she became HWC's only vice president and is now responsible for roughly half the company's business and revenue. Along the way, she's worked to hire and promote women in a male-dominated field, helping to grow the percentage of women in the company to 24%, up from 7% when she was hired.
Getting here: To put herself through engineering school, Ford-Bowers worked as a waitress at a 24-hour diner in Idaho. There, she met a local developer who gave her a job in business development for his fledgling company. In 2003, she moved to Indianapolis to start her first job as an engineer—although she quickly moved into project management. Then, when asked to sign a non-compete clause at her company, Ford-Bowers moved to HWC Engineering.
First job: worked at a movie theater concession stand
Proud moment: The groups she supervises have the largest percentage of women within the company. "My field is predominantly made up of men, so I am very proud of HWC for this."
Mentors: Ford-Bowers said she never had a mentor in the traditional sense, but named several influential guides, including Ed Jolliffe, past president of HWC, and Terry Baker, its current president. "They are truly empowering leaders and I have taken my cues from them."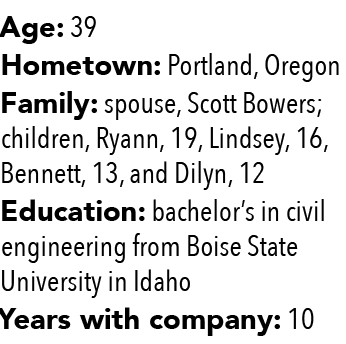 Givebacks: Serves as board vice president of the Boone County Economic Development Corp. She also mentors middle- and high-school students interested in STEM careers through in-class presentations and by judging student work in Project Lead the Way.
Downtime: In her words, "all the things." That includes traveling, concerts, supporting her kids, learning about health and wellness, reading, hiking, and going on dates with her husband.•
Check out more Forty Under 40 honorees.
Please enable JavaScript to view this content.