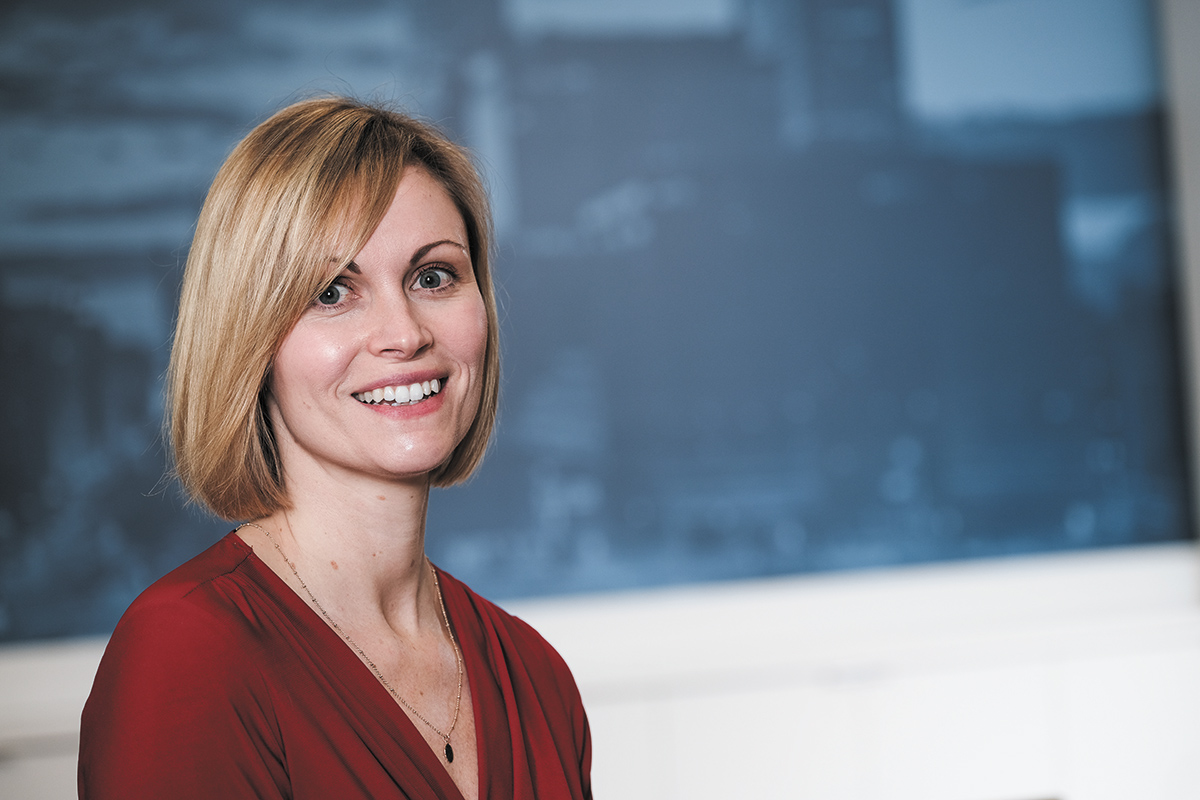 Founder and President
Pivot Marketing
Serving a group of diverse not-for-profits across Indianapolis requires a great deal of creativity and tenacity. At Pivot Marketing, founded by Jenn Schimmelpfennig in 2006, these goals are daily mantras as she and her team serve some of the most recognized organizations in the city—including Indianapolis Public Schools, Exodus Refugee and the Arts Council of Indianapolis. Schimmelpfennig said her firm's clients "are dedicated to meaningful progress. Currently, that looks like driving electric vehicle adoption, attracting today's travelers, reimagining cities, and changing the wine industry."
Getting here: Schimmelpfennig started her career as a graphic designer, marketing director and art gallery director for Print Resources in 2003, after graduating from the University of Notre Dame. In 2005, her bosses, Kurt Ellinger and Tim Browning, asked her to take a few of the firm's clients to start a new venture. She launched Pivot Marketing the following year at age 25.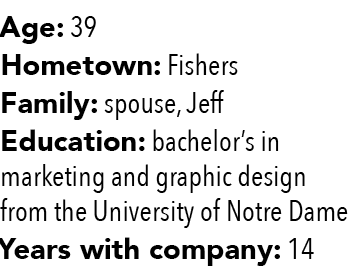 Proud moment: "We helped create Indy Welcomes All, the people's response to RFRA. Design is powerful, and we proved it that week. To date, it's been the highlight of
my career."
First job: "I was a cashier at Kroger. Before that, I had a few babysitting jobs and Kool-Aid stands—the usual things."
Influential person: Among others, her grandmother, Lois Rarick, "a Navy veteran, a teacher, and a mother of three. She even went back to school for her computer science degree in her 60s. She was a woman ahead of her time."
Mentor: "My dad. Starting when I was around 8, he would ask me business questions, posing scenarios for me to consider—simple case studies illustrating things like pricing strategy, profitability and ethical decision-making. He also encouraged me to see the world and to learn as much as I could about language, history, literature and politics."
Givebacks: serves on the board of the Indianapolis Parks Foundation
Downtime: reading, hiking, traveling, cooking, yoga and spending time with her husband, other family and friends•
Check out more Forty Under 40 honorees.
Please enable JavaScript to view this content.