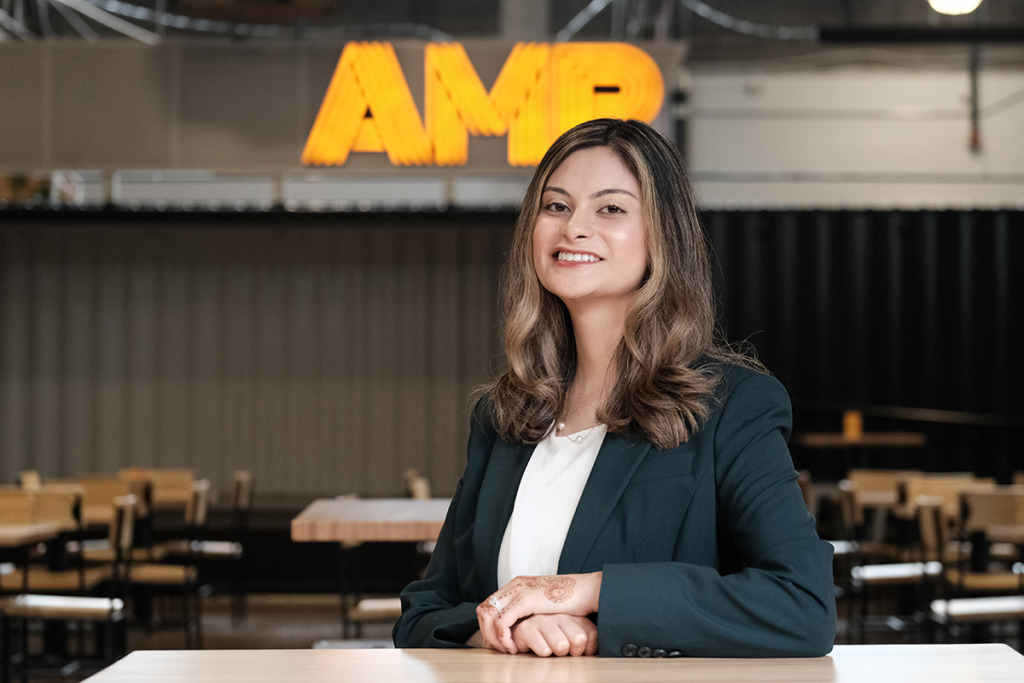 Anthem Innovation
technology project manager
Amna Sohail launched her career as corporate engagement manager at United Way of Central Indiana before she joined High Alpha as an analyst on the corporate innovation and business design team. Her efforts there resulted in the launch of five business-to-business software-as-a-service companies. She then joined Elevate Ventures as a senior analyst on the investment team, where she helped support investment in more than 100 Indiana-based early-stage companies. She left Elevate in June to work as technology project manager at Anthem Innovation. There, she's helping drive new digital health care solutions from seed to scale. She works on initiatives like Anthem's new digital incubator, which is designed to enable early-stage startups in developing and deploying new digital health solutions. 

Proud moment in your career? In her role at Elevate Ventures, she had the opportunity to co-author the 2020 Indiana Venture Report, which highlighted venture investment activity across the state. That report showcased a record-breaking 19% growth in the state's venture capital activity. "I am proud to have been part of a team that has continuously supported our state's resilient entrepreneurs and our overall venture ecosystem." 
What have you learned about yourself since joining the workforce? "It's important to pursue opportunities, even when they make you feel scared." 
Where do you see yourself in 10 years? Long term, she sees herself managing teams that incubate, support and invest in early-stage, diverse entrepreneurs launching digital health care solutions.  
Favorite social media platform: Instagram and LinkedIn are tied. 
Favorite podcast: "Torch Talk" from The Pass the Torch for Women Foundation, which she previously was a host of. 
Netflix recommendations: "Queen's Gambit," "The Crown" and "Schitt's Creek"
Morning person or night owl: night owl 
Go-to coffee order: "I'm actually more of a tea person." She loves anything from Tea's Me Café.•
Check out more 20 in their Twenties honorees.
Please enable JavaScript to view this content.