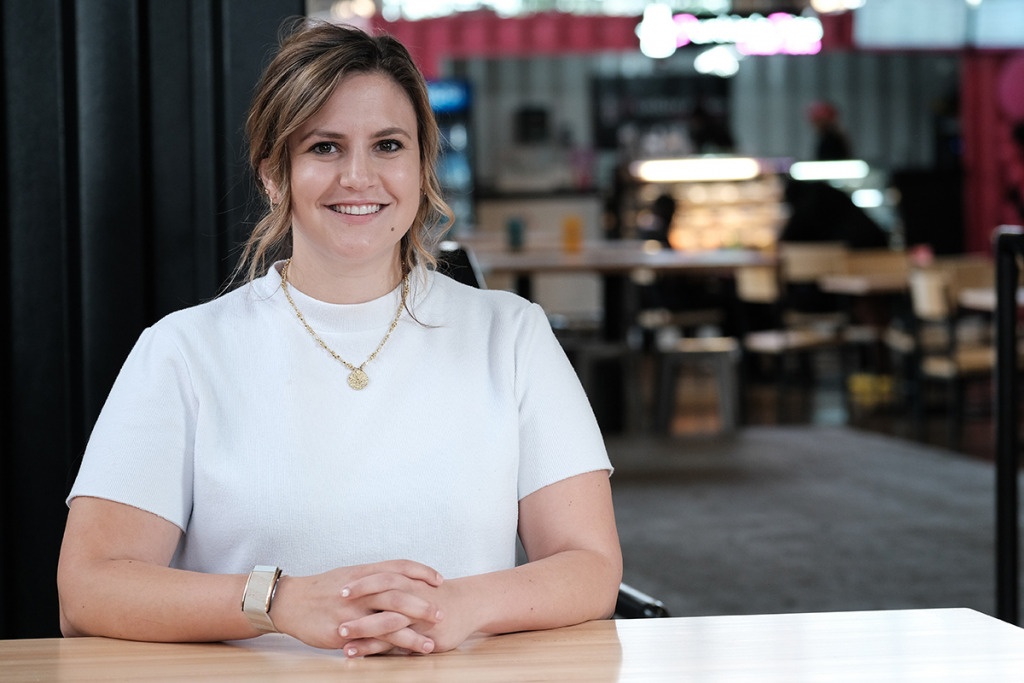 High Alpha senior HR business partner
As an Orr Fellow, Hope Williams was placed into a human resources rotational program at Appirio that gave her the opportunity to see many human resources roles. She said she fell in love with the business-partner seat—a job that is more strategic than administrative—because it's a balance of people and business strategy. She joined High Alpha in 2018, where she's played a role in starting 17 companies and creating more than 260 jobs. Her job is to help companies plan and execute their "people strategy." She's also a member of High Alpha's diversity, equity and inclusion committee. When she's not working, she enjoys volunteering with Second Helpings and serving as a mentor for Starfish, a college-access and -readiness program serving economically disadvantaged high school students in Marion County.

Proud moment in your career? Working on High Alpha's startups. "It's extremely rewarding."
What have you learned about yourself since joining the workforce? It's OK to not have a plan for everything. "Sometimes, it's more important to say yes to opportunities and see where they lead you."
Where do you see yourself in 10 years? Beyond working with great leaders and serving others, Williams hopes to write a book in the next decade. "Content to be determined," she said.
Favorite social media platform: Instagram
Favorite podcast: "Crime Junkie" or "How I Built This"
Netflix recommendations: "If you haven't seen 'The Crown' and like history, I recommend a weekend binge."
Morning person or night owl: morning
Go-to coffee order: black drip coffee•
Check out more 20 in their Twenties honorees.
Please enable JavaScript to view this content.