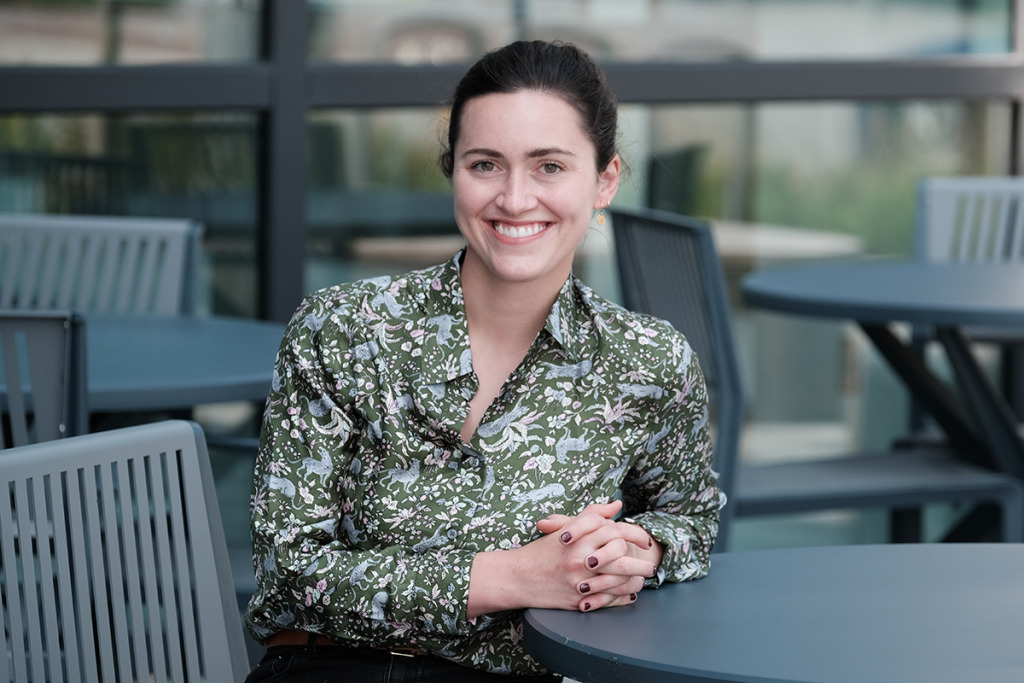 React (formerly Young Actors Theatre) managing director and costume designer
Lillian Crabb spent a few years working in Boston at Brilliant Earth, a diamond and jewelry retailer focused on ethical sourcing. She was passionate about gemstones, jewelry design and ethical trade, so it was a good fit after she graduated from Yale. But after a few years, she wanted to come home to Indianapolis and to move out of retail into not-for-profit arts. She started at the Young Actors Theatre, which later rebranded as React, as a part-time grant writer and stuck around, taking on more responsibilities until she was named managing director. When the pandemic hit, she started a small Etsy store, Duckpin Clothing, where she sells clothing she designs and makes by hand.

Proud moment in your career? React's small team of staffers was able to keep all of the theater programs for kids going during the pandemic. The spring and summer 2020 semesters were finished with virtual performances, but the kids have been rehearsing and performing in person—outdoors—since the fall.
What have you learned about yourself since joining the workforce? She's learned a lot about the importance of workplace relationships. "More and more, I value the time I spend with colleagues, students and their parents, with all their different experiences and personal quirks."
Where do you see yourself in 10 years? Crabb said she'd love to expand her clothing business and start taking on more custom sewing projects, especially formal wear. "I can imagine owning a dressmaking studio that offers sewing classes for kids and adults and creates high-quality custom garments and costumes."
Favorite social media platform: Pinterest  
Favorite podcast: "Terrible, Thanks for Asking"  
Netflix recommendations: "How to Sell Drugs Online (Fast)" and "Outlander"
Morning person or night owl: a "night owl slowly transitioning into a morning person" 
Go-to coffee order: a cortado•
Check out more 20 in their Twenties honorees.
Please enable JavaScript to view this content.