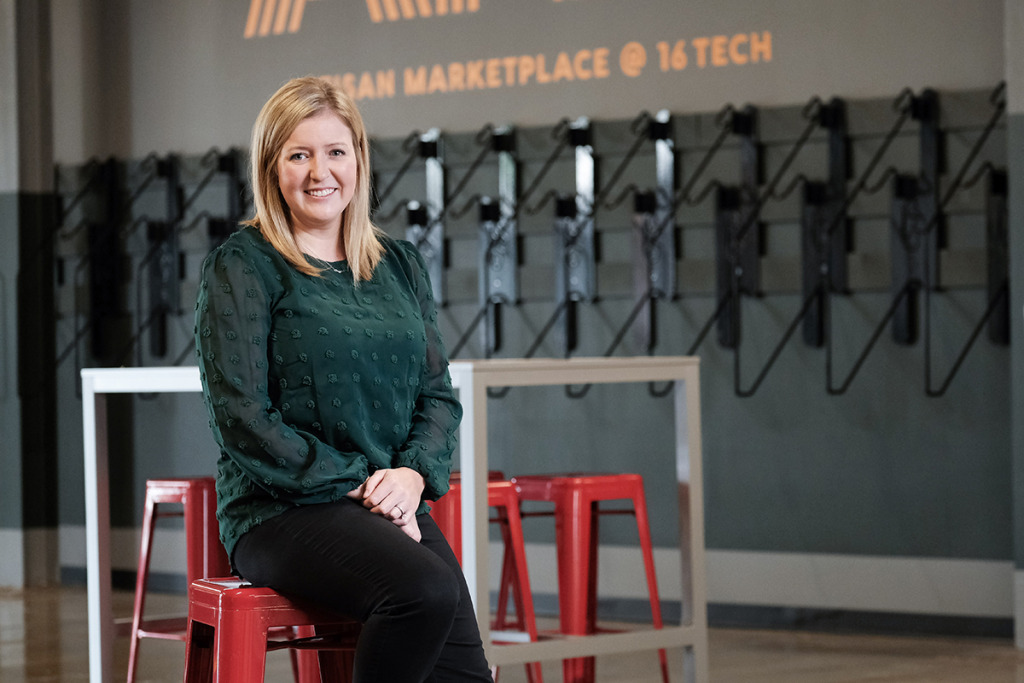 Quarles and Brady LLP associate
Sarah Parks' undergraduate degree is in social work, and she loved the "helping nature of being a social worker" and learning about human behavior. But when it came to helping clients solve problems, she often encountered an obstacle that required her to hand the client off to a lawyer. "That drove me crazy," she said, so she decided to become a lawyer. She served as a law clerk for the Office of U.S. Sen. Joe Donnelly and as an intern to Indiana Supreme Court Justice Mark Massa. She joined Bose McKinney & Evans LLP in 2018 and moved to Quarles and Brady in July. She's also a founding member and president of the Indianapolis Art Center's Young Professionals Advisory Board.

Proud moment in your career? When she's not practicing law, she's made a concerted effort to get involved in the community. She's proud of the work she's done in conjunction with the art center to establish the young professionals group and of what the group has done to "begin amplifying the mission of the Indianapolis Art Center." This year, the group has implemented a mentoring program for young professionals and planned a day of service to help prepare the grounds for the summer season.
What have you learned about yourself since joining the workforce? "I've always heard to dress for the job you want, but I've learned the same is true with putting on an appropriate mentality toward my work." She said she tries to think about her job the way her boss and clients would. 
Where do you see yourself in 10 years? She hopes to be in a leadership role within an organization. "I am passionate about growth and development, and I enjoy helping an organization move in a strategic direction." 
Favorite social media platform: "Twitter, but I'm a lurker." 
Favorite podcast: "Stuff You Should Know" 
Netflix recommendations: "Ted Lasso"
Morning person or night owl: "Neither. And if I had it my way, I'd also nap every day." 
Go-to coffee order: black coffee•
Check out more 20 in their Twenties honorees.
Please enable JavaScript to view this content.