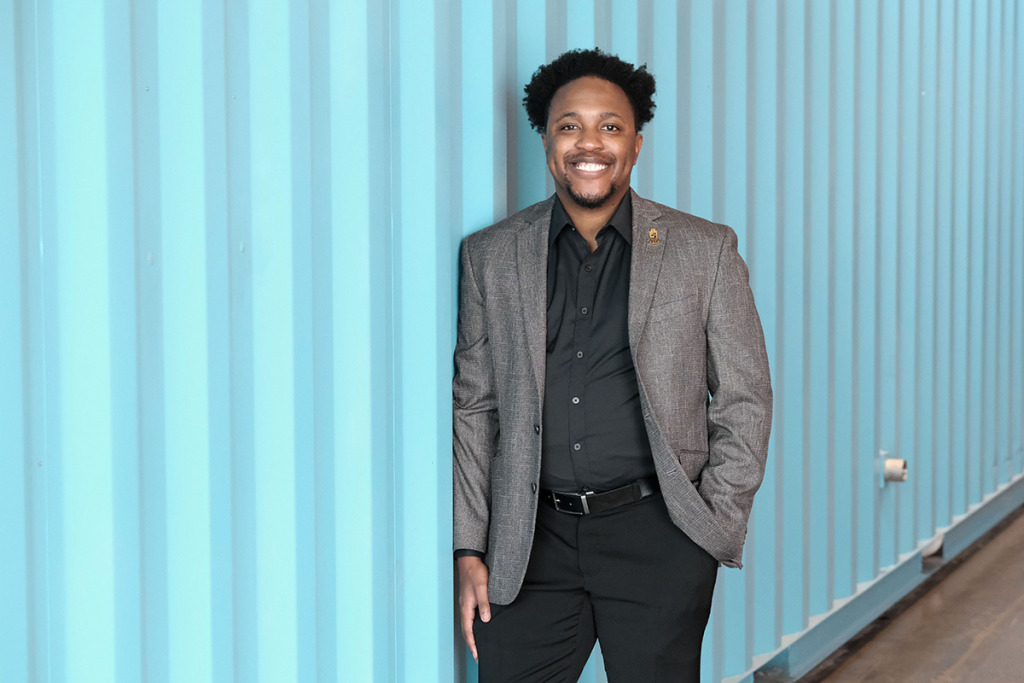 Indianapolis Public Schools manager of equity advancement
Shon Harris began his career with IPS as a fourth-grade teacher at Ralph Waldo Emerson School 58. "Seeing the numerous challenges that many of my students faced daily made me want to do more as an advocate for them," he said. He transitioned out of the classroom and into a role as special assistant to the governance team supporting the superintendent's office and school board with policy development and special projects. He served as the principal author of IPS board policy 1619—racial equity mindset, commitment and action—and was brought on as manager of equity advancement to support the district's racial equity strategic priority. 

Proud moment in your career? He ran point on a district-wide diversity, equity and inclusion audit that led to equity-based milestones being added to the district's 2025 strategy. "I'm thrilled to be a part of the efforts to make IPS a more inclusive organization," he said.  
What have you learned about yourself since joining the workforce? How necessary it is to take risks. "Moving to Indianapolis and working in education were never part of the initial plan that I had imagined for my life," he said. "The experiences I've had and the people I've met over the last six years in this city have ultimately made me a better person." 
Where do you see yourself in 10 years? He wants to be a music supervisor working with the major networks and streaming services to select music for TV shows and movies. "The pandemic helped me fall back in love with music as well as discover a new passion for film and television," he said. 
Favorite social media platform: Instagram 
Favorite podcast: "The Read"     
Netflix recommendations: "Lupin," "Ginny & Georgia" and "Pose"
Morning person or night owl: night owl 
Go-to coffee order: a butterscotch latte with oat milk from Coat Check Coffee•
Check out more 20 in their Twenties honorees.
Please enable JavaScript to view this content.