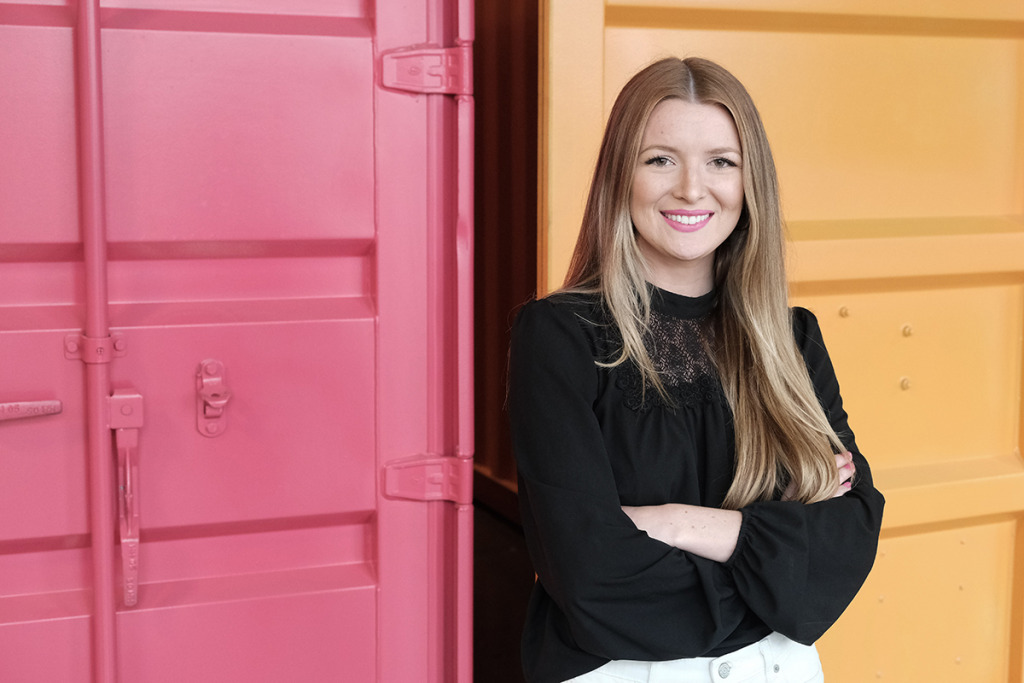 Develop Indy manager of strategic initiatives
When the pandemic struck, Indy Chamber—the parent of Develop Indy—got to work trying to help businesses stay afloat. When the chamber announced a large loan fund for business through the Paycheck Protection Program, it didn't have the infrastructure to handle an influx of lending activity ("think: no technology whatsoever"). Susanna Taft, who was a marketing lead at the time, began working to create a more efficient and automated system. Over the course of the pandemic, she designed, developed and implemented four loan and grant programs and trained more than 40 employees on how to use them. Ian Nicolini, Taft's boss, said the systems she created worked so well that they were shared with other grant-providing institutions as a framework.   

Proud moment in your career? Taft's work with the chamber during the pandemic allowed the organization to process $20 million in funds to businesses. "What I thought would be a multi-week sprint for just one program turned into 12 months of building and managing several programs," she said. "It was exhausting, yet so rewarding."
What have you learned about yourself since joining the workforce? "'If you want to go fast, go alone. If you want to go far, go together.' This African proverb has been on my mind a lot lately."
Where do you see yourself in 10 years? She has a hard time imagining her life 10 years from now, but she hopes it involves a "challenging job in the context of a diverse, creative community."  
Favorite social media platform: Instagram  
Favorite podcast: "Stuff You Should Know" and "This American Life" 
Netflix recommendations: "Arrested Development"
Morning person or night owl: "100% a night owl"
Go-to coffee order: Black coffee with no sugar. "Or, if I'm feeling fancy, the pistachio latte from Provider."•
Check out more 20 in their Twenties honorees.
Please enable JavaScript to view this content.