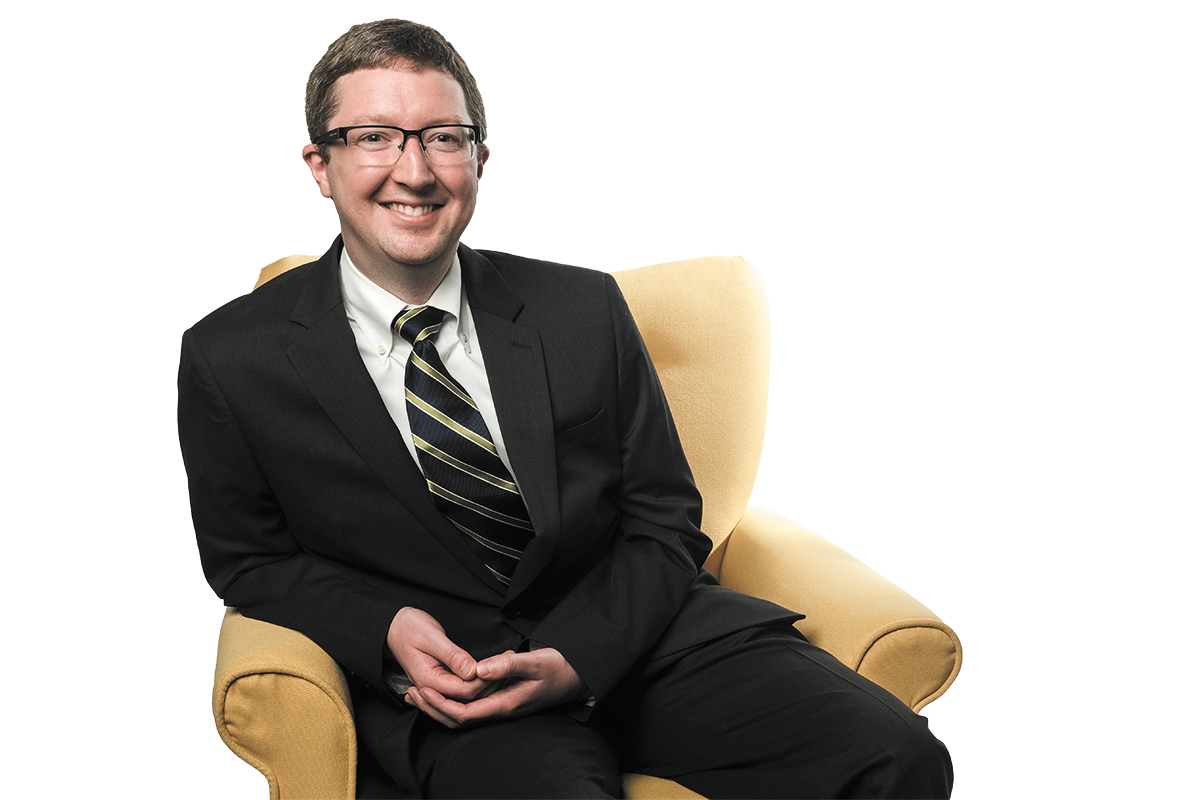 Medical Director of Infection Prevention
Indiana University Hospital
Director of Symptomatic COVID Testing
Indiana University
As medical director of infection prevention, Dr. Cole Beeler is responsible for reducing and addressing hospital-acquired infections as well as preventing health care workers and patients from getting COVID-19 while they are in the hospital. As director of symptomatic testing at Indiana University, his role is to work with health care systems, students, faculty and staff to coordinate care of individuals who contract COVID. "Keeping patients and health care workers safe is a great way to advocate for the hard-working individuals who sacrifice a lot to be at the bedside," he said.
Getting here: Beeler is IU all the way—from undergraduate to medical school, internal medicine residency and infectious diseases fellowship. "I'm grateful to be able to give back to the community that trained me." Throughout the pandemic, educating health care workers and trainees has been his focus.
First job: sales in a tennis pro shop
Proud moment: "If I was able to give any individual solace and assuage fears during the pandemic, I would consider that a victory."

Influential people: His parents, Buck and Barb Beeler, and mentors who helped him develop as a clinician, educator and leader, including Rich Kohler, Diane Janowicz, Doug Webb, Jose Azar, Michele Saysana and Mitch Goldman—"physicians who modeled professional academic development for me and have helped me develop strategies and structures I can use to improve and grow."
Givebacks: "I serve in an advisory capacity to a few churches and gyms." He also works with IU Health to provide outreach services to other institutions when needed.
Downtime: "I have four kids. But I also try and run, read and play board games as much as possible." •
Check out more Forty Under 40 honorees.
Please enable JavaScript to view this content.