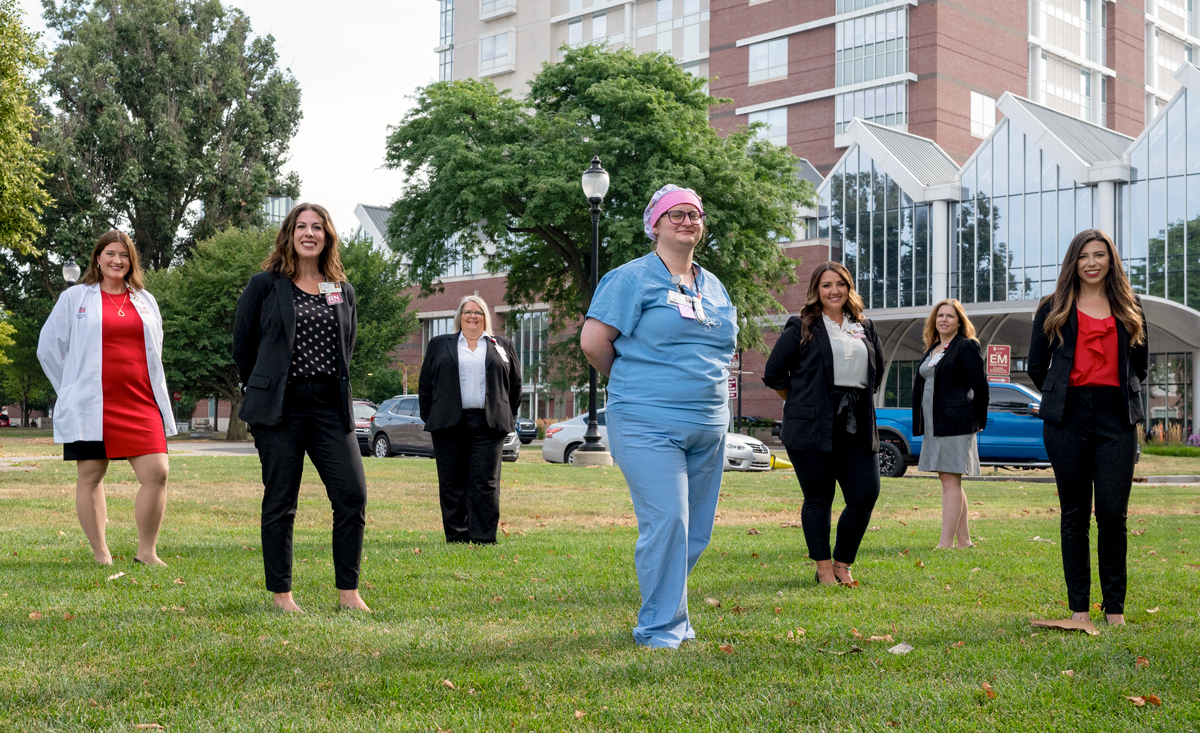 Honoree, Pandemic 
Riley nursing professional development team
When COVID-19 became a pandemic, Riley Children's Health "seemed to go quiet almost overnight."
That's when the hospital's nursing professional development team got to work.
"The signature red wagons that have long carried children to their appointments were parked in neat rows—empty of their precious cargo," the nomination reads. "Elective surgeries had been postponed. Doctors' offices were closed. A new and frightening pandemic had dramatically altered the landscape of hospitals across the country, and Riley was no exception."
The team was charged with training nurses to be deployed anywhere they were needed during the pandemic, including areas where COVID surges and nursing shortages were expected. Nurses Bri Carrera, Hilary Brown and Lori Stanley spent several days early in the pandemic creating training plans that were then shared with a wider audience at a time nursing professional-development practitioners "were desperate to help with no resources in sight."
For some Riley nurses, the pandemic meant working on an inpatient unit for the first time.
The team established a 24/7 skills training lab that allowed nurses to learn and practice inpatient care routines—like central line dressing changes, connecting IV pumps and properly donning personal protective equipment—that enabled some of them to be deployed to inpatient COVID units at area hospitals. 
"It was an unprecedented plan to enhance nurses' skill sets while building their comfort level as they set out to care for pediatric and adult patients with diverse needs."•
Please enable JavaScript to view this content.