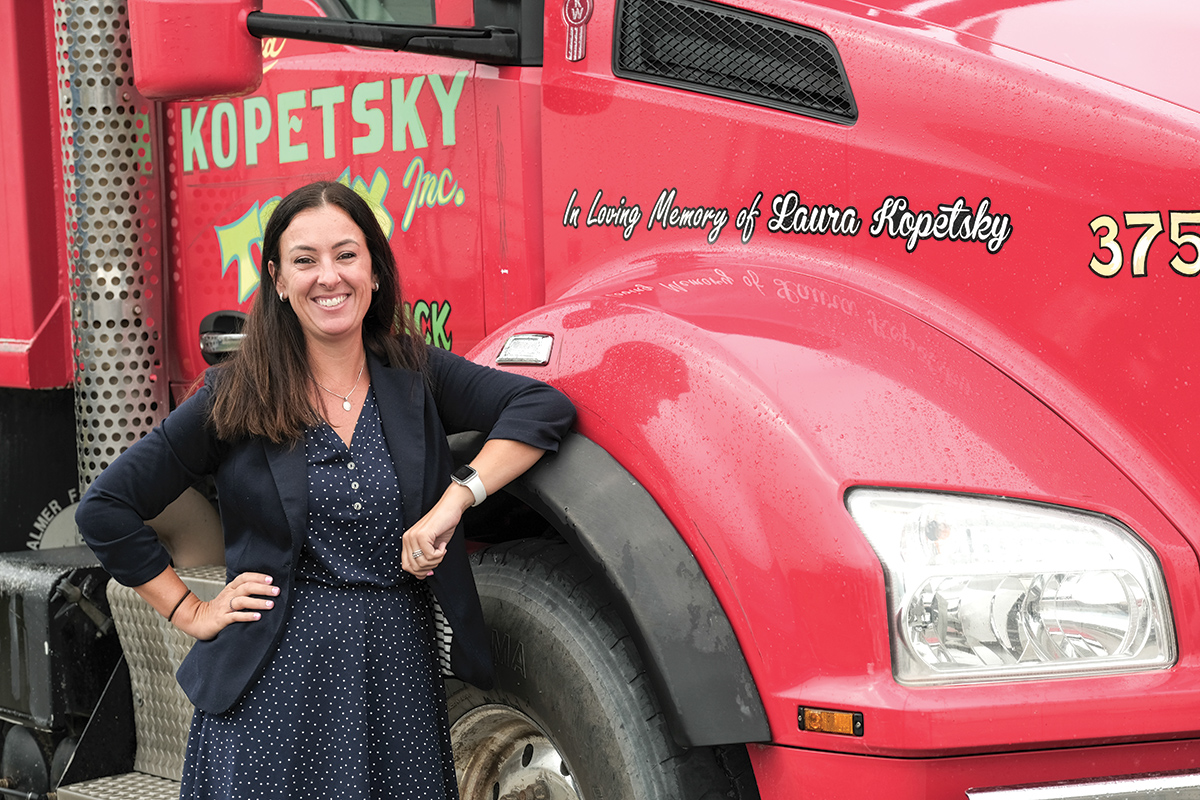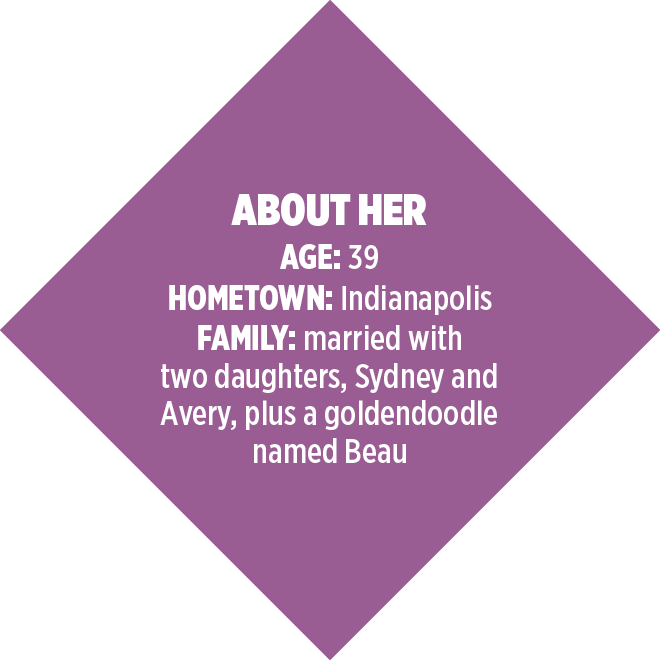 Laura Kopetsky Tri-Ax Inc.
owner, president and CEO
Achievements: When Martens' mother, Laura Kopetsky, unexpectedly passed away in 2019, Martens "went from practicing law on a Friday to running a business on a Monday," she said. Her mother had founded Laura Kopetsky Tri-Ax, an Indianapolis-based dump-truck company, in 1980 and grew it into one of the largest woman-owned businesses in Indianapolis. After her mother's death, Martens left her legal career and stepped into the role of owner, president and CEO, promising the company's 40-plus employees she would do everything in her power to maintain the company and keep them employed. Martens calls the day her mother died an influential moment in her career. "I had a split second to decide if I was going to run this business or run away from this business." Since then, the company has had its best years, first in 2019 and then in 2020.
Career track: Laura Kopetsky Tri-Ax Inc. was founded before Martens was born, so she grew up around the business. She worked at the company in high school and throughout college, when she received a degree in human development and family studies from Indiana University. After graduation, she decided to go to law school and then practiced as a criminal justice and family law attorney for 12 years while occasionally also working for the business.
Giving back: Laura Kopetsky Tri-Ax regularly donates money, trucking and materials to various organizations in Indianapolis, including Little League, churches, scout troops and others. And this year, the company has partnered with the American Heart Association on the Indianapolis Hard Hats for Hearts event. Martens has established a foundation in her mother's name, and while the details are still being worked out, she hopes to provide various opportunities to disadvantaged women and children. 
Mentors and mentoring: Martens said her mother always showed her the value of hard work. "I was fortunate enough to have her here during my college, law school and legal career and sure do wish I had her here now," she said.
Work/life balance: "This is a tough one," she said. "Work is always on my mind, just as my children are always on my mind." She tries not to think about work or check emails during the short few hours she has with her 7- and 11-year-old daughters in the evenings. And it's a rare occurrence that something work-related causes her to miss one of their activities. But because her husband works with her, she admits work conversations do creep into dinner and evening conversations. "We need to work on that."•
Check out more Women of Influence honorees.
Please enable JavaScript to view this content.