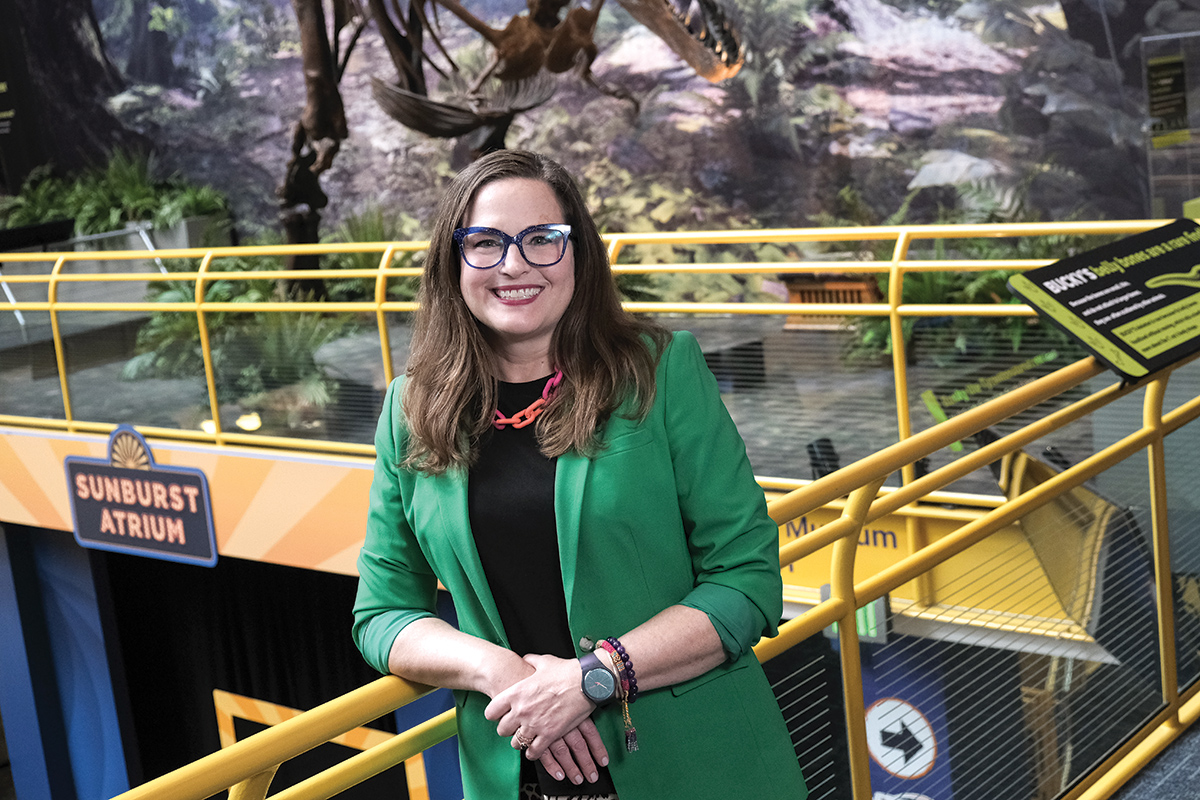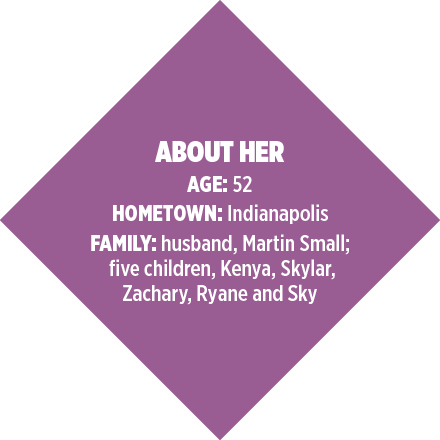 The Children's Museum of Indianapolis
president and CEO
Achievements: Robinson has worked for The Children's Museum for 29 years and was promoted to president and CEO about six months ago. Over the years, she's held a variety of roles, including exhibit manager, educator, programmer and curator. Before her promotion, she was vice president of experience development and family learning. Her recent achievements include working with her team to figure out how to operate and innovate throughout the pandemic. And she played a role in helping to create plans for an addition to the museum's Dinosphere exhibit, which is scheduled to open next year. (In fact, she was the original project manager for Dinosphere when it opened in 2004). She's also proud of time she spent negotiating and building relationships with archaeologists and educators in Egypt to not only bring ancient objects to display in Indianapolis but to also design a children's museum in Cairo.
Career track: Robinson studied communications at DePauw University and then took a year to study archaeology in Athens, Greece. "I was interested in ancient studies, but really enjoyed the storytelling and design to interpret the artifacts and culture that ultimately came when objects were put on exhibition," she said. When she learned she could make a career of it, she took an internship at The Children's Museum that led to jobs in interpretation and the exhibits area. After 10 years, she got a master's degree in curriculum and instruction to better understand how to design experiences that inspire families and help them learn.
Giving back: During her 15 years in her previous role, she worked to create museums in other parts of the world and to develop relationships across the nation. "In my new role, I look forward to being a part of the vibrant Indianapolis community." She recently joined the Greater Indiana Progress Committee as a board member and The Race and Cultural Relations Leadership Network.
Mentors and mentoring: "I mainly try to share my past work experiences—even failures—with newer staff on my team. I love to see how they take what I started and then turn it around into something even more amazing," she said. "The woman who is now our director of traveling exhibits … started in the box office and wanted to learn more about the exhibits world and took a job with me as a coordinator. That was 13 years ago. I am amazed to see where she is now. Now I am learning from her!"
Work/life balance: "There are days when I am super focused on work and give the museum all of my energy," she said. "There are other days where I focus on my children." Trail running is her escape—she runs year-round.•
Check out more Women of Influence honorees.
Please enable JavaScript to view this content.