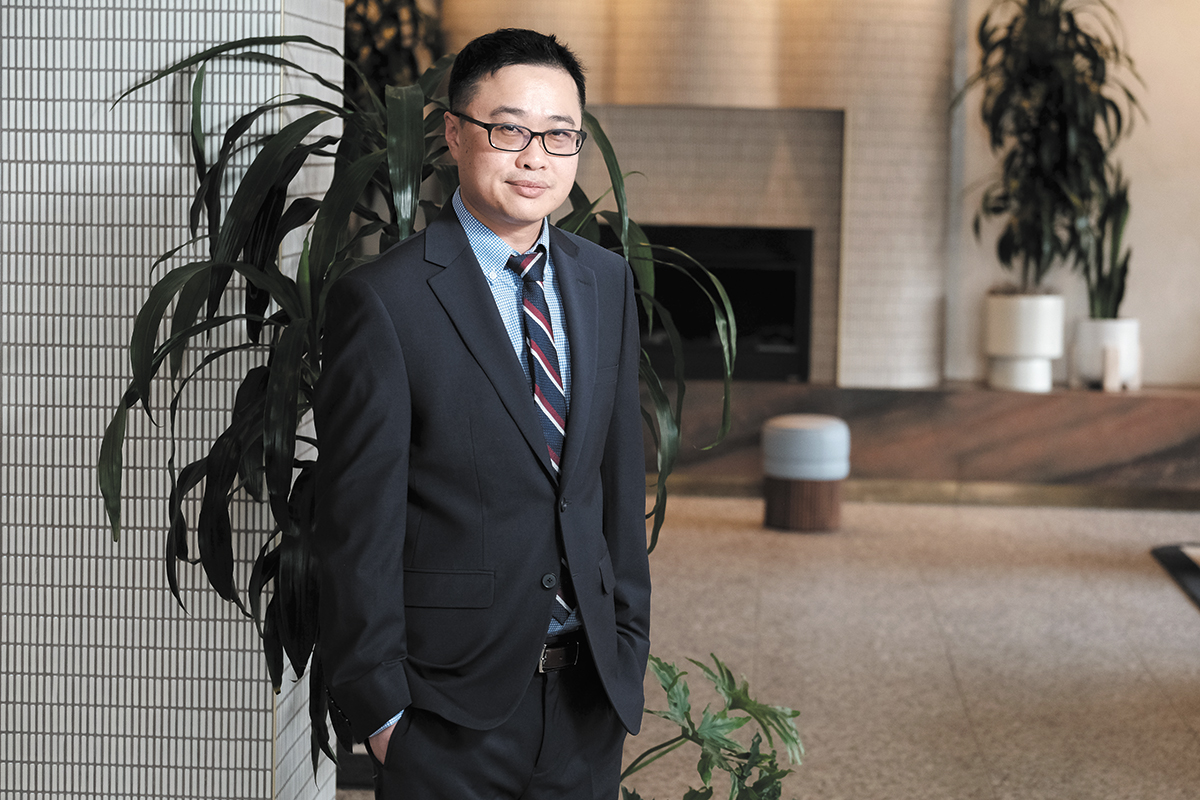 Physician-Scientist, Nephrologist, Professor, Indiana University Health, IU School of Medicine
Co-founder, Ovibio, Ambassadors Corp.

Dr. Ken Lim currently holds appointments as tenure-track assistant professor of medicine in the Division of Nephrology & Hypertension and adjunct assistant professor of anatomy, cell biology and physiology at the Indiana University School of Medicine. He is also an attending physician at Indiana University Health. In his work, Lim has made substantial contributions in the fight toward the abolishment or reduction of cardiovascular disease in patients with kidney failure. In addition, he continues to be engaged in starting companies that will translate biological discoveries into therapies that can change lives and have sustainable impact. He is co-founder of Ovibio, a biotechnology company in Cambridge, Massachusetts; co-founder of Ambassadors Corp., an incubator for early-phase startups in Kansas City; and a member of the Scientific Advisory Board of MBX Biosciences, a clinical-phase biotechnology company in Indiana.
Getting here: Lim said his calling since an early age has been "to help fill a vacuum in our response to the humanitarian and ethnic crisis of a nation, particularly to those who are suffering and afraid to seek health care, to help catalyze movements that will positively shape the ideas and values of a culture and the necessary condition for the opposition of silence." Before joining IU, Lim spent more than 10 years at Harvard Medical School and affiliated major teaching hospitals, rising to the rank of attending physician at Massachusetts General Hospital and faculty member at Harvard Medical School.
First job: intern at a dental practice
Proud moment: "I am so privileged to have been able to serve in unique ways that has brought tangible change and hope to the lives of others through medicine."
Influential person: his father, the Rev. Joseph Lim, "a true pioneer and hero in the Christian ministry"
Givebacks: board member, Mosaic Ekklesia (Portland, Oregon) and New Perspective Ministries (Washington); board chair, New Sound Church (Nashville, Tennessee)
Downtime: playing the piano, spending time with friends•
Check out more Forty Under 40 honorees.
Please enable JavaScript to view this content.