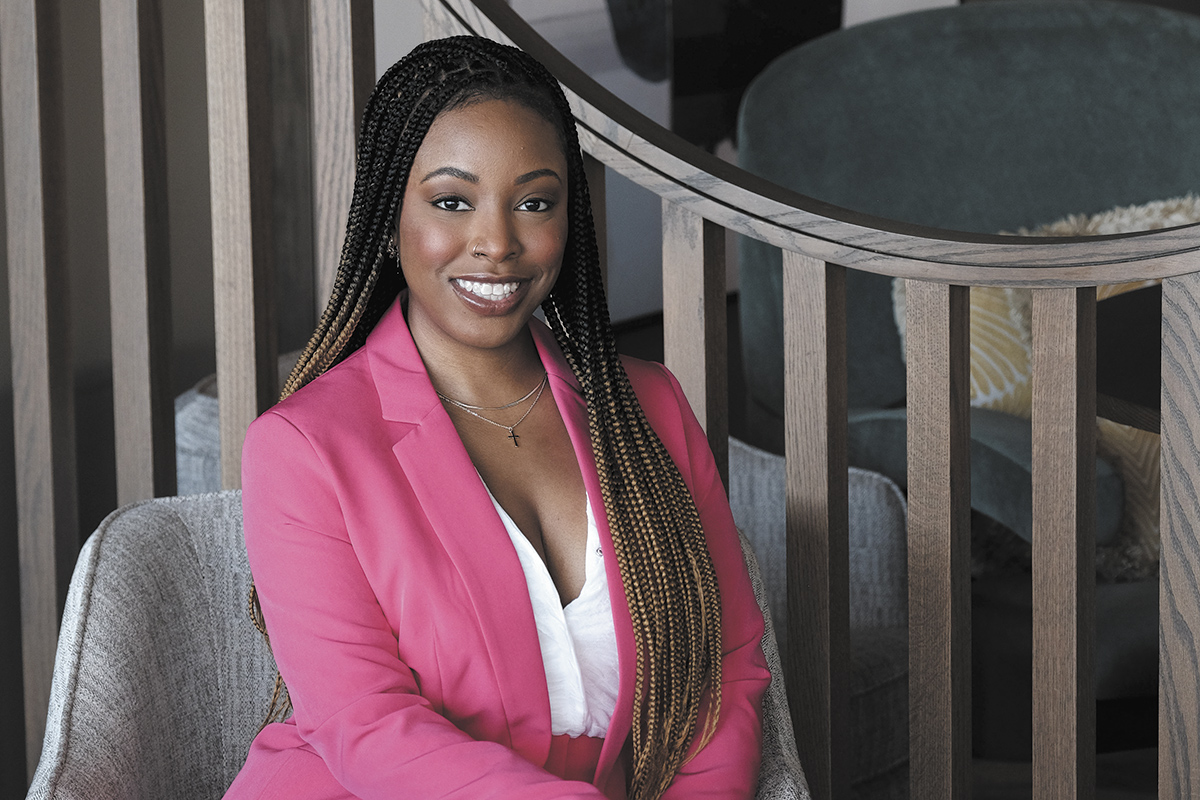 Director of Programs and Communication, Leadership Indianapolis

Leadership Indianapolis was formed in 2013 by the Stanley K. Lacy Executive Leadership Series and Lacy Leadership Association to develop and mobilize a pipeline of community leaders to solve the issues facing the city. Ebony Chappel was hired just before the pandemic to plan and facilitate programs and manage the organization's communications, and she had to reconfigure the organization's flagship programs. "I believe that Indianapolis has what it takes to be a model for equity in our state and across the nation," she said. "However, we have a lot of work to do!" In addition, she has been a leader with Friends of Belmont Beach, helping extend what was intended to be a one-year temporary project—the Belmont Beach pop-up park in Haughville—for a second year.
Getting here: In her last year of college, Chappel freelanced doing communications work for small businesses and organizations while also working in retail and the service industry. She built up her skills and landed at the Indianapolis Recorder, where she worked her way up from volunteer to editor-in-chief in 4-1/2 years, then moved to the Indiana Donor Network, where she led the organization's multicultural outreach efforts statewide. As a result, Indiana Donor Network had its highest number of Black donors in 2020.
First job: Don's Chicago's Pizza in Clermont. "I was about 16 at the time," she said. "We did a lot by hand, so I got pretty good at spinning pizza dough in the air."
Proud moment: Bringing different groups together to learn from one another. One pairing brought together a grassroots community leader and a high-ranking IMPD officer. "They were able to connect on a real level," Chappel said, "and the pair took that connection offline with the intention of working alongside one another."
Influential people: All the women in her family. "I am the result of their faith, their sacrifice, their boldness, their elegance and their determination," she said. "I am because they are."
Givebacks: board member, Friends of Belmont Beach; president, Indianapolis Press Club Foundation; board member, GangGang
Downtime: reading, watching cooking shows and "following my creativity/curiosity wherever it may lead, including learning how to skate and doing stand-up comedy."•
Check out more Forty Under 40 honorees.
Please enable JavaScript to view this content.