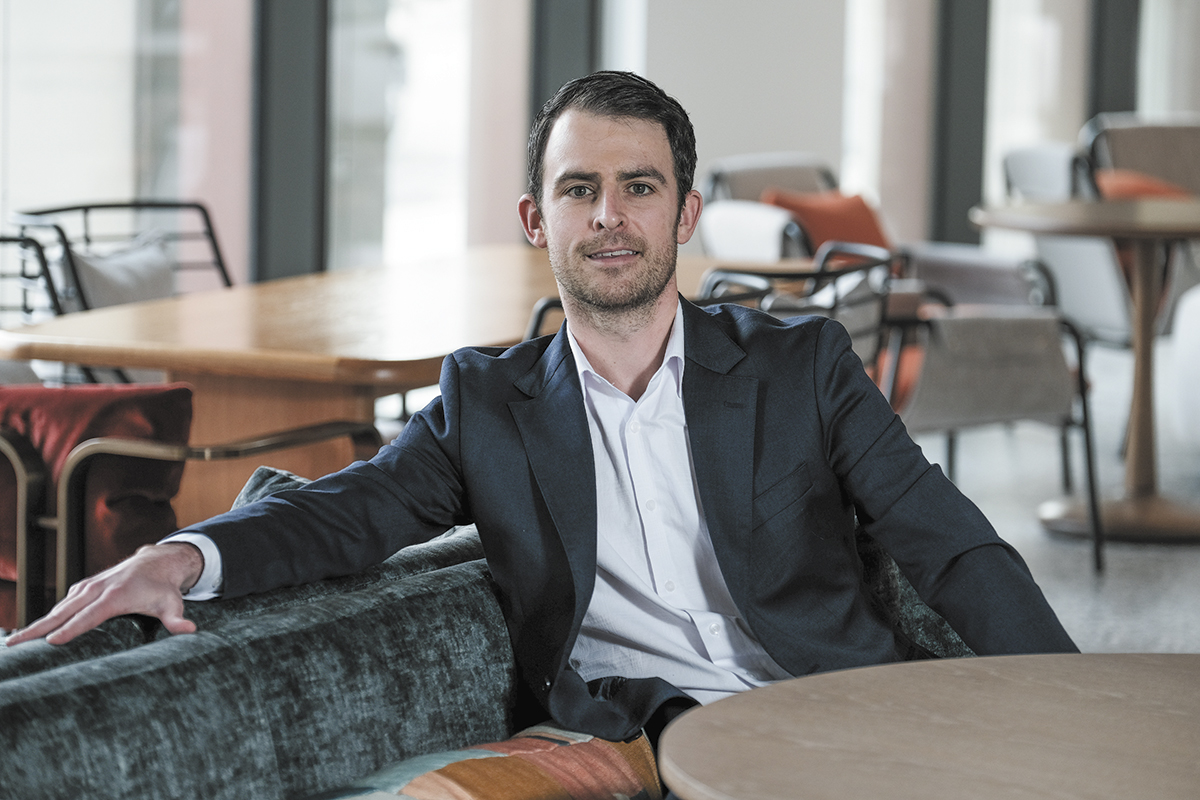 President, DairyChem

Grant Church's company manufactures natural flavors—mostly dairy—for the food industry, and its advances in organic and vegan offerings have attracted a high-profile list of domestic and international clients, including Kraft Heinz, Conagra Brands, Kellogg's and PepsiCo. His role is to oversee operations, management, strategy, business development and, "most importantly, getting the right people on our team to deliver the best results and bring the most innovative new products to market," he said. Church, motivated by the death of his mother to cancer, also has helped raise millions of dollars for cancer research.
Getting here: DairyChem is a family business started by Church's mother, Diana, and he started by pushing a broom around the company warehouse as a kid. After college, he worked in sales, then marketing. In 2015, when DairyChem acquired Lebanon, Pennsylvania-based Ingretec, he became president at Ingretec. Three years later, he became president of both companies.
First job: Church and his neighbor sold golf balls that had been shanked into their yards from the local golf course. "We had a great hustle going," he said.
Proud moment: The ability of DairyChem to carve out new niche opportunities as the tides of the industry change. "For example," he said, "with the growth of demand in vegan offerings, our team put together the most robust portfolio of vegan flavors. This has given us the ability to build with our customers, to grow their products lines into uncharted territory."
Influential people: His dad, Daniel. "I've watched him go through so many challenging things in his personal life, like losing his wife (my mother) and challenging times in his early professional life. His family-focused approach to life and professional life has given us opportunities to grow DairyChem into what it is today."
Givebacks: 2020 co-chair of the Leukemia & Lymphoma Society's annual Light the Night; member, Leukemia & Lymphoma Society's Patient Access Board; board member, ChuckStrong. He also works with his family foundation to fund cancer research initiatives.
Downtime: Spending time with family, reading business profiles, basketball, lacrosse, Bitcoin. "Most importantly, continued learning," he said. "I'm addicted to learning about how things work."•
Check out more Forty Under 40 honorees.
Please enable JavaScript to view this content.