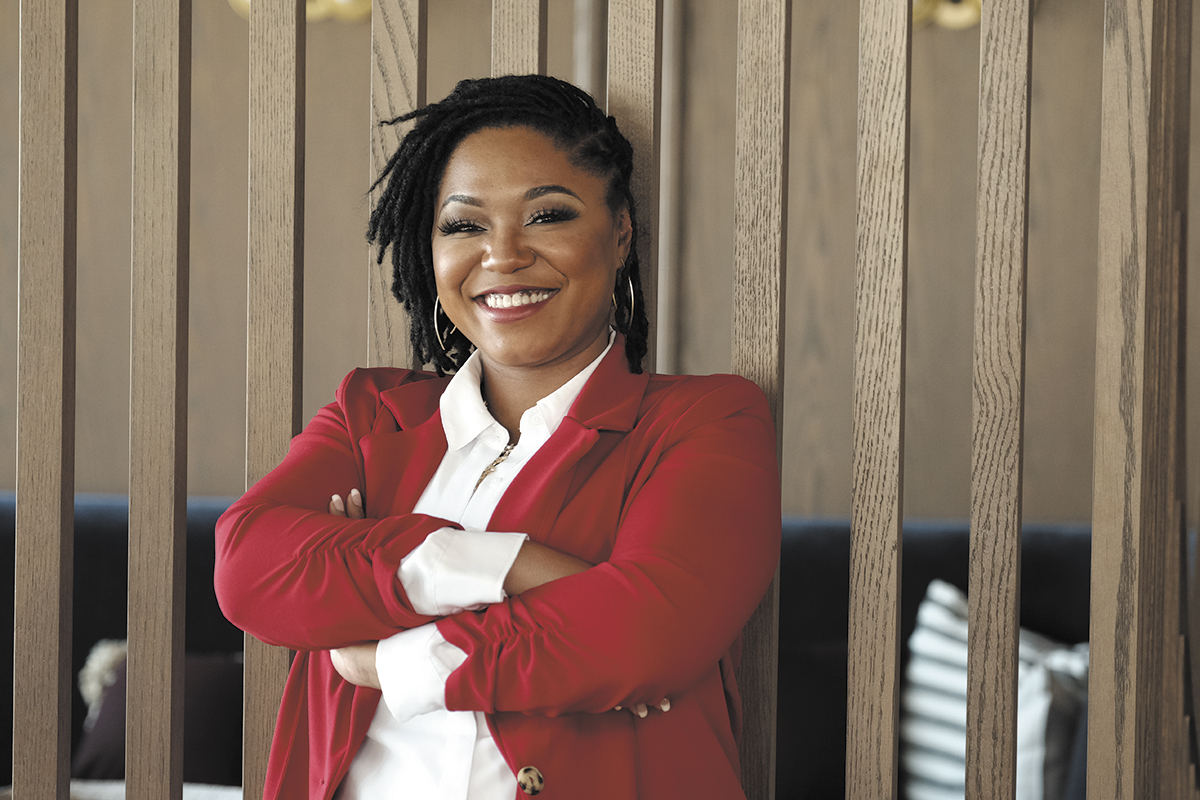 Architectural Associate, Meticulous Design + Architecture
Founder, Next Great Architects

Depending on the project she's working on, Kionna Walker is either a designer or a project captain. As designer, she creates concepts, manages design development and coordinates with consultants. As project captain, she oversees the work from initial meetings to construction administration. Her efforts can be seen at the Martindale-Brightwood Library branch and the upcoming Tiny Urban Escapes project on Michigan Street near Belmont Avenue. In 2014, she founded Next Great Architects, a teaching studio through which she has mentored more than 5,000 young people in architecture. She has facilitated programming for 20 schools, 18 libraries, five not-for-profits, two juvenile detention centers and one youth ministry, and mentored college students at four universities.
Getting here: Walker created Next Great Architects after being laid off from a firm in 2014. Around that time, she also met Brian Robinson and Ramon Morrison, two of the owners of Meticulous. They stayed in contact, and when Walker was laid off again a few years later, she joined Meticulous.
First job: Hardee's in the food court of St. Clair Square Mall in Fairview Heights, Illinois
Proud moment: founding Next Great Architects
Influential person: Olon Dotson, associate professor of architecture, Ball State University. "When I was in architecture school, I had professors that were very discouraging and even encouraged me to quit architecture. Olon took time to pour into me and rebuild my confidence in myself and my ability to design."
Givebacks: founder, Next Great Architects; board member, The Kneeland Center for Poetry Inc. and Akili Holistic Health
Downtime: traveling, reading, writing, family time, alone time•
Check out more Forty Under 40 honorees.
Please enable JavaScript to view this content.