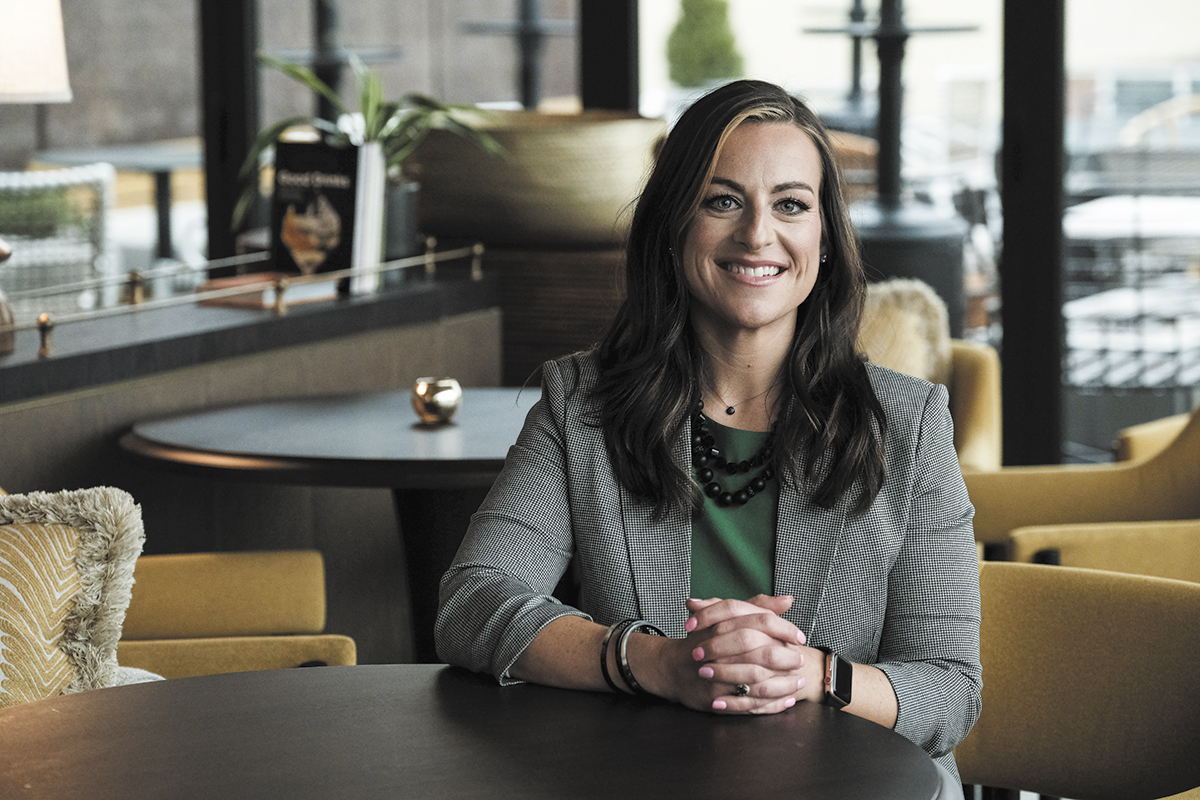 Director of Traveling Exhibits, The Children's Museum of Indianapolis

Sarah Myers manages The Children's Museum of Indianapolis' development of new exhibitions from conception through installation, runs the museum's international traveling exhibits program—which serves 20 to 30 other museums annually—and is the liaison for the museum's brand partners, including Nickelodeon, Disney, Mattel and Warner Bros. The Doc McStuffins exhibit is an example of Myers' work. She led the team that created the exhibit in 2016, and after breaking attendance records in Indianapolis, it toured for five years. The exhibit is now back at The Children's Museum through May 15. "Getting to witness the moments of pure joy and excitement on the children's faces as they step into a new experience, learn a new skill, or complete an interactive that I had a hand in creating is an amazing feeling," she said.
Getting here: Post-college, Myers was working in her "chosen" career field at Emmis Communications as a part-time radio promotions assistant. Realizing that she needed a full-time job with health benefits, she applied for an opening in The Children's Museum's box office. Six months later, she applied for a position in the Exhibits Department. "Definitely not the career I ever expected to have, but it has been a very blessed and humbling ride," she said.
First job: She packaged hot dogs in the family's slaughterhouse.
Proud moment: Serving as a leading team member of The Riley Children's Health Sports Legends Experience, a 7-1/2-acre, $38.5 million "sport utopia" that allows families to try out sports together. "Walking the space and seeing the joy and laughter (and heckling) amongst family member is a great feeling."
Influential person: Jennifer Pace Robinson, president and CEO of The Children's Museum (and a 2021 IBJ Woman of Influence). "If it wasn't for her hiring me to be her assistant, I truly don't believe I would be where I am today."
Givebacks: board member, Broad Ripple Village Association, and chair of its membership committee and annual fundraising committee, The Ripple Effect 5K; volunteer, Sketchy Mutts and Underdogs; board director, Traveling Exhibits Network through the American Alliance of Museums
Downtime: exercising; running, walking and biking on the Monon; volunteering; exploring the city; time with family and friends•
Check out more Forty Under 40 honorees.
Please enable JavaScript to view this content.