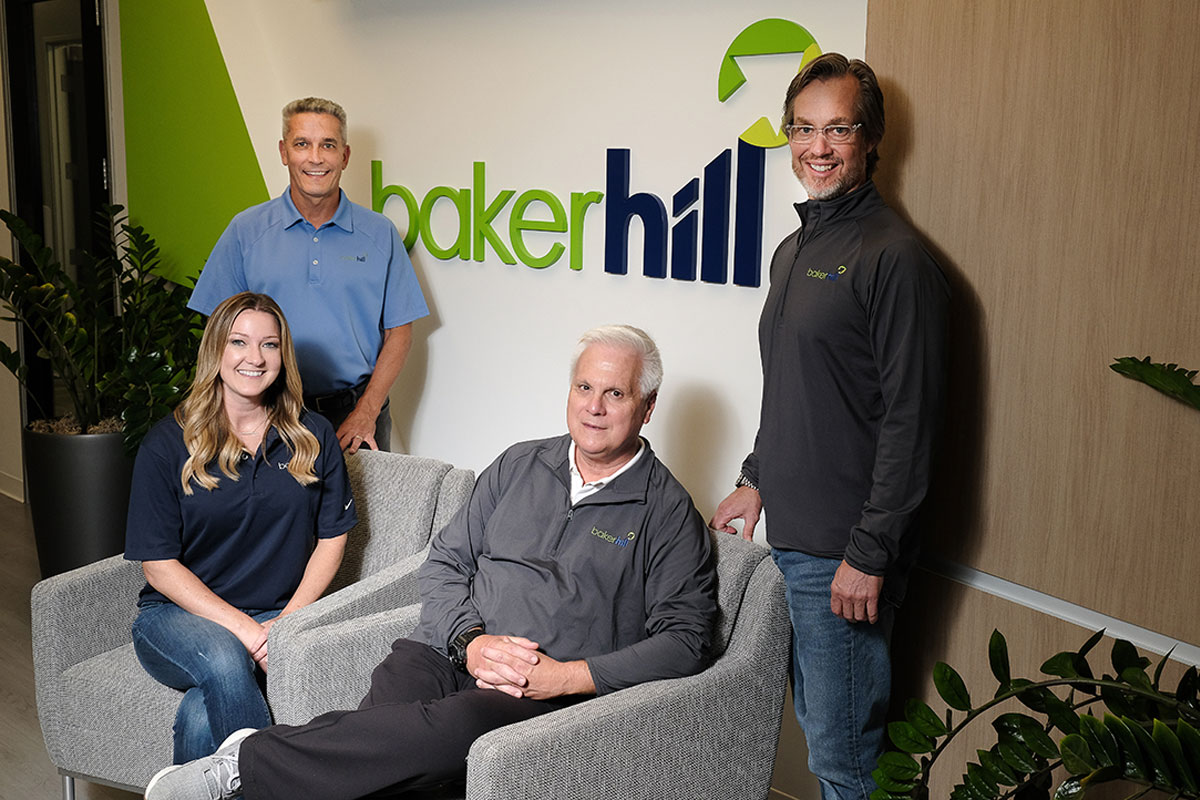 In 2017, Carmel-based financial software firm Baker Hill brought employee recruitment in house. But it didn't hire someone to do the recruiting. Instead, it looked to its employees.
After the company was acquired by private-equity firm Riverside in 2016, it experienced rapid growth. At the time, Baker Hill was paying outside recruiting firms about $800,000 annually to find and hire employees—with no guarantee the newcomers would stay.
Vice President of Human Resources John Dakesian saw that retaining new recruits was a problem and that the company was "losing the sunk cost of the recruiter all at the same time."
So, he proposed a solution. Rather than paying a recruiter to source candidates for open positions, Baker Hill would turn to its employees for referrals—and compensate them for it.
"I began thinking about, what could we do to get good-quality people but return some of the money to our employees, because they know the best people?" he said.
Baker Hill began to reward its employees with $500 when they made a qualified referral for one of the company's open positions.
Since then, the award has grown to $5,000 for each time an employee refers a candidate that is hired and remains with the company for a minimum of 180 days.
Dakesian said the company got employees' attention with the $500 reward, but it didn't move the needle.
"I have a philosophy: When money talks, few are deaf," he said. "So, if you increase the payout, more people will spend more time thinking about getting us better referrals."
The program has been quite successful, in terms of both recruitment and retention. It also gives employees some ownership in the development of their colleagues, since they might be friends or family.
Since 2020, the company has hired 37 employees through the referral program, paying out $175,000 to employees.
Eighty-five percent of the referred employees have remained with Baker Hill, and 80% of employees making an employee referral are still with the company.
Some employees have even made multiple referrals that resulted in payouts, "so this is a nice way to augment your base salary," he said.
Dakesian said the program has other benefits, too: It helps with employee morale, and it's a cost-effective way to recruit and to grow the organization. Outside recruiters can cost 25% to 35% of an opening's base salary.
It's also allowed Baker Hill to fill open positions quickly, typically in 45 days or less. Plus, the recruitment process can be more specific to what Baker Hill needs.
"This is a more laser-like approach to get the right talent with the right skills we need to win," he said.
Even though the employee referral program has had significant impact on the company both financially and from a talent perspective, it might not be right for every company, Dakesian said. "I think for our industry, where we are right now and given our business speed, this has worked out really well for us."•
Check out more HR impact award honorees.
Please enable JavaScript to view this content.