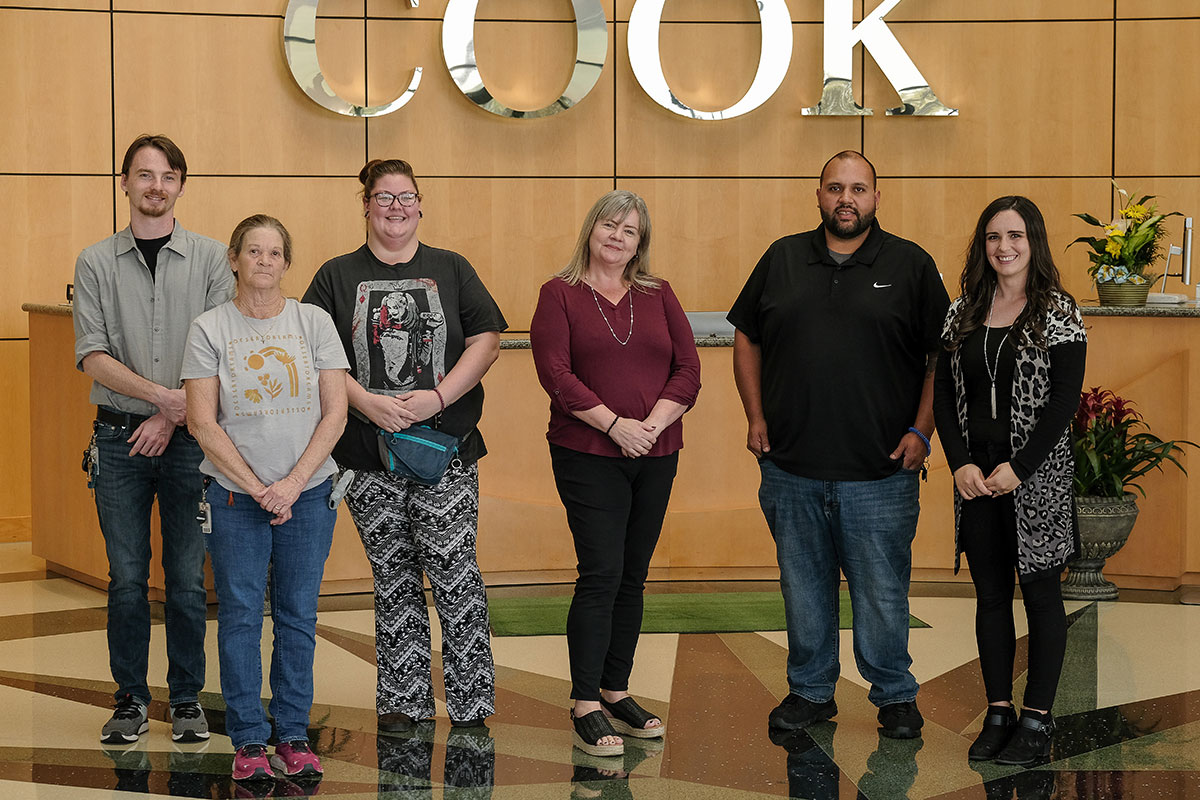 Bloomington-based Cook Medical is making it easier for people in its community to earn their high school equivalency diploma.
According to the Indiana Department of Workforce Development, workers who have a high school diploma earn more than $8,000 more a year than those who don't.
But preparing for the high school equivalency test—which is based on five subject areas—while working a full-time job can be challenging.
So, Cook has removed that barrier.
Since 2016, Cook Medical has offered a high school equivalency program. It's one of several education programs the company offers to employees through its My Cook Pathway benefit.
The program pays participating employees full-time wages but requires them to work only part time while taking HSE test preparatory classes (which are offered at no cost to the employee). They then have three opportunities to pass the HSE test.
If they're successful in the part-time role and earn their high school equivalency diploma, they are offered a full-time position at Cook at $16 an hour and with health care benefits and PTO starting immediately.
The program takes about eight to 12 weeks.
To date, more than 200 people have earned their high school equivalency through Cook's program.
Nicky James, senior vice president and chief human resources officer told IBJ that Cook launched the program after an employee told President Pete Yonkman she wanted her son to come work for the company, but he didn't have his high school degree, which is required for manufacturing jobs.
"So, Pete really pushed the team—let's think about different ways of doing things," she said.
And the program was born.
Initially, the program paid employees only for part-time work but saw people dropping out, James said. Company leaders realized the workers needed a full salary.
"They don't have to drop out of the program because they just can't afford to do it," James said.
And through the My Cook Pathway, once employees are hired full time, they have the option to keep earning degrees and certificates, with up to $5,250 of tuition assistance per year from Cook. The company also has agreements with several higher education providers to make degrees free or low-cost.
"So, it gives them a lot of opportunity for upward mobility," she said.
One of the company's first graduates of the HSE program, for example, went on to get a nursing degree and eventually left Cook to become a nurse, which the company supported.
Marsha Lovejoy, global manager of external corporate communications, told IBJ many employees in the HSE program hear about it by word-of-mouth. She also promotes the program on social media.
She said that, once every couple of weeks, she responds to messages on Facebook about the program.
"There are a lot of programs that help you get your high school degree," Lovejoy said. "This is unique because you're getting paid full time for it, and you're guaranteed that full-time position as long as you had successful part-time work."•
Check out more HR impact award honorees.
Please enable JavaScript to view this content.