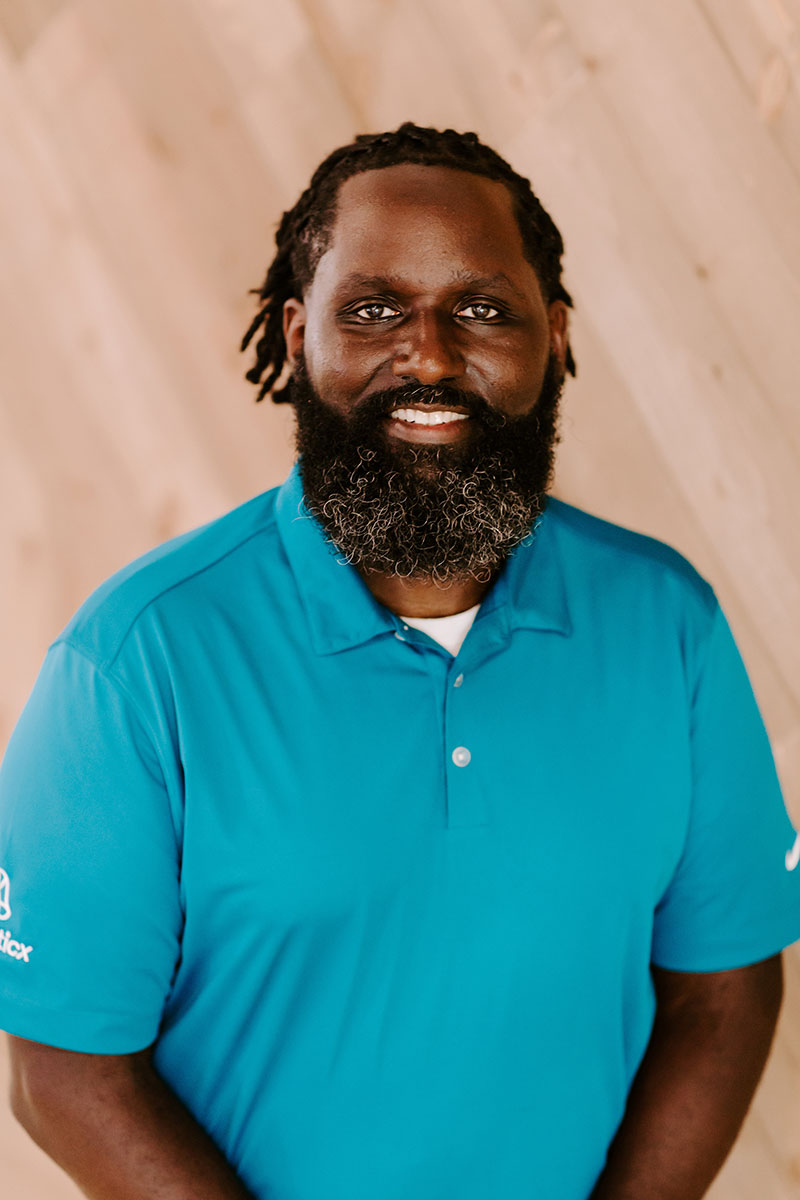 When Authenticx founder and CEO Amy Brown hired Darron Lasley in June 2021, she wanted him to build an inclusive team and make sure the workforce recognized how important diversity is in the company culture. So far, so good.
Lasley has quadrupled the number of employees—Authentizens, they call them—from 20 to 80 and initiated programs that focus on diversity, equity and inclusion.
"Because of Darron's efforts, Authenticx leadership has become more aware and intentional about inclusion across the organization," said Brown, who nominated him for an HR award. "Understanding the unique makeup of the Authenticx team—their backgrounds, their cultures, and how both impact their perceptions and needs—has led leadership to update corporate policies and ensure we're reflecting our team's culture and diversity in our physical space."
Authenticx analyzes the calls that pharmaceutical, health systems and health insurance companies receive and provides insight into what customers have said and experienced. That enables the companies to make smarter decisions and makes for better customer experiences. Having a diverse team and making diversity part of the culture "is critical for our business to be successful because we serve diverse populations," Lasley said.
This March, he started a Black Professional Resource Group within Authenticx to let employees share their experiences, challenges and information with one another. Lasley said that, as Authenticx added employees, the company recognized the opportunity for Black professionals it hired to network and share ideas and experiences.
Additionally, he created an internal communication strategy that focuses on awareness of issues related to DEI, with education campaigns around Juneteenth, Pride Month, Women's History Month and Black History Month. The idea is to share information about what the celebrations mean and how employees can participate locally.
And, as Authenticx continues to grow, Lasley regularly tracks and shares the company's diversity metrics with leadership, the board and the broader team. As of early September, more than a quarter of the company's team members and more than 10% of its leaders represent racial minority groups. Two-thirds of its team members and half of its leadership team are women. Authenticx also boasts team members who are not native-born U.S. citizens and people who identify as members of the LGBTQ+ community.
"By keeping these metrics top of mind," Brown said, "Darron holds the entire company accountable for DEI."
Lasley got his first taste of HR work with the YMCA after graduating from DePauw University. He liked working with people and recruiting. He met Brown when he coached her son in soccer.
"She saw my passion for competition, and I saw hers as a parent," he said. "She said, 'I'm starting a new business and, at some point in the future, I'd love for us to reconnect and find a way to work together.' I thought her energy was exciting, as was the mission of the business—improving the health care system and improving people's lives with some pretty high-tech software and innovative methods. I said I'd love to be part of this as well."
Two years later, she hired him.•
Check out more HR impact award honorees.
Please enable JavaScript to view this content.