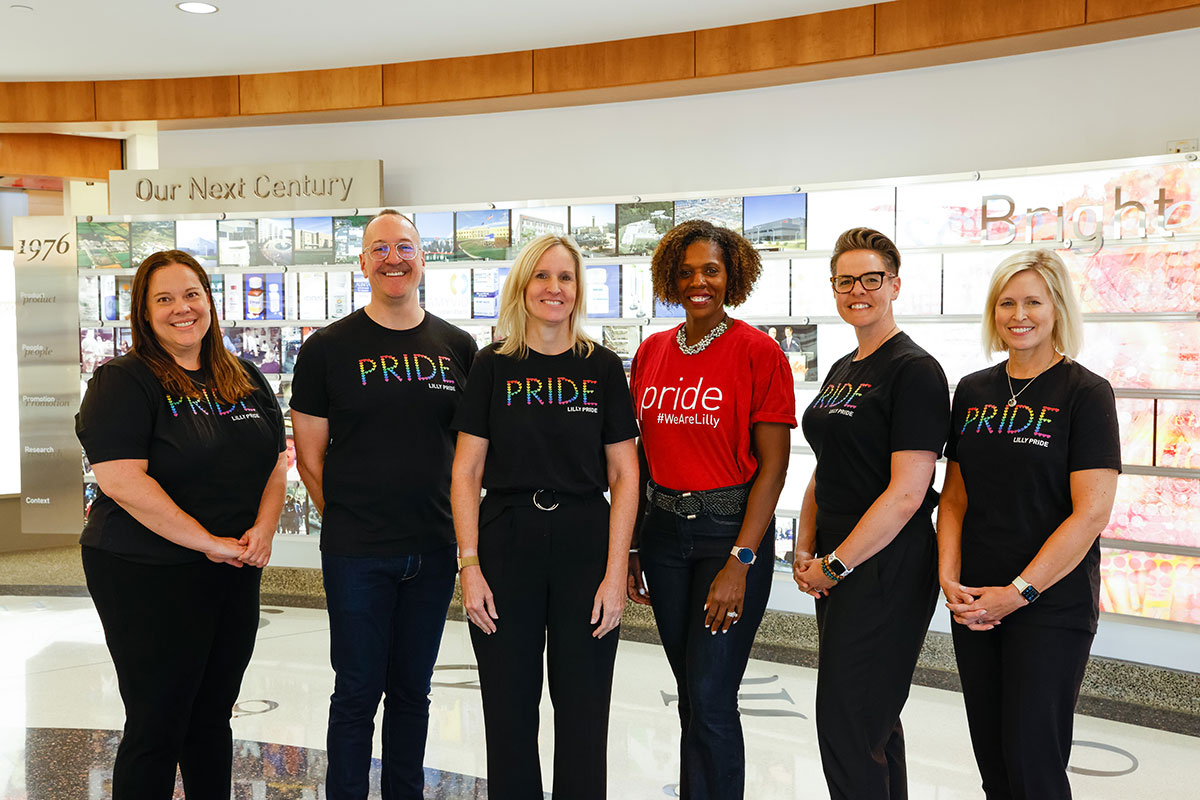 In 2015, Eli Lilly and Co. launched its first "employee journey," a research project that uses quantitative and qualitative data-gathering to understand enablers and barriers for the careers of people in minority populations compared with the experience of majority-group members.
Lilly recently completed its fifth journey, for LGBTQ+ employees, and will soon start a journey for employees with disabilities.
For each journey, the drug manufacturer's diversity, equity and inclusion office uses the company's proprietary market research process to understand employees' lived experiences inside the organization. With those results, leaders have developed new programs and processes to improve employee experiences and career development.
Kelly Copes-Anderson, Eli Lilly and Co.'s head of DEI, said the journeys began with women. Lilly leaders were trying to learn why women weren't more represented in management.
"That was the beginning, and it became a catalyst that we're like, 'Wow, there was such a striking difference for women employees. What is that for minority group members?'"
Lilly has also conducted journeys for African American, Hispanic and Asian employees.
The process takes four to six months and involves surveys, journaling, focus groups and in-depth interviews with employees.
It's a significant investment of time and resources, "but we care that much about the voice of our employees and making the experience better that we invest that," Copes-Anderson said. "And it's a part of the work that we do and also try to keep alive so that we continue to make improvements in terms of our people strategy."
Once the data-gathering is complete, the Lilly DEI office moves to what it calls innovation labs, two-day events that bring together members of the group being studied, subject-matter experts, and representatives from the talent management group, human resources, compensation, legal, corporate affairs and Lilly executives.
The list of attendees is intentionally selective to create a safe environment where employees feel they can bring their fullest selves.
"It starts with a big, broad set of questions about what's working well and what do we need to improve? And then it starts to get more specific and specific across the agenda to truly hone in on what are the very key and intentional solutions that need to be in place to address the challenges that you learn about upfront," she said.
For the LGBTQ+ innovation lab, for example, Lilly's LGBTQ+ employees were asked to share their experiences not only inside Lilly but also outside the organization.
"What is the whole experience, because our employees, they come into Lilly every day, but that's not their full experiences. Also, you know, how are they experiencing the city in which we operate?"
Copes-Anderson told IBJ the employee journeys have been powerful for executives and employees alike. The insight gleaned from the journeys is shared broadly so everyone can better understand who their colleagues are and the challenges they face.
"The feedback that we hear is that people feel seen, understood; they feel they have been heard. … It really creates an environment of inclusion."•
Check out more HR impact award honorees.
Please enable JavaScript to view this content.