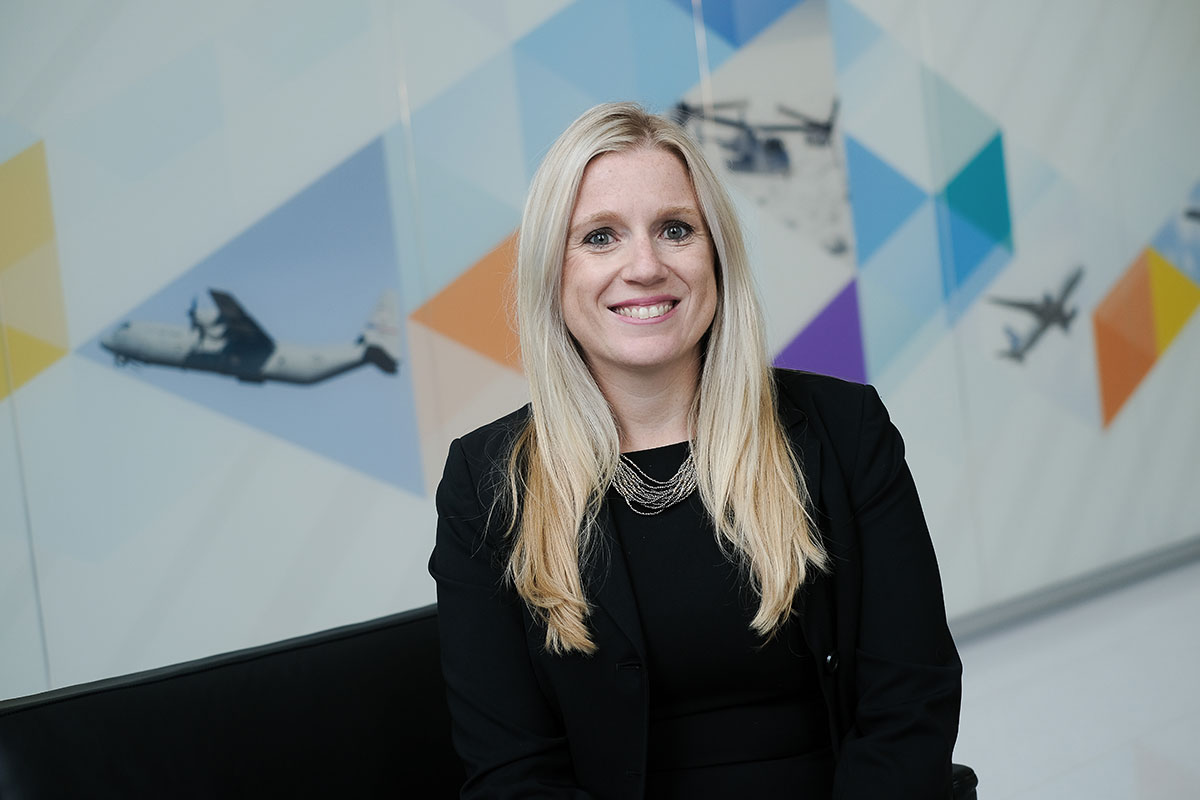 When Adam Riddle was asked to take over Rolls-Royce Defense Services, he insisted that Heather Ernst be part of his team. As Riddle said in the letter nominating Ernst for the HR Impact Award, "Heather is quite simply the best HR professional that I have worked with in my approximately 30-year career. … The organizations I support could not be successful without her."
Riddle and Ernst moved to Global Defense Services in early 2020 and began what became about a nine-month process of restructuring human resources for the Rolls-Royce division that provides engines for military vehicles. "We needed to find out what we had and what our vision, our goal, our strategy was for what that new organization was gonna look like, how we were going to operate differently, why we needed to change—and then gather the troops to go on that journey with us," Ernst said.
They spent the first three months retooling the organization's leadership team to make it more diverse and inclusive while keeping the workforce informed about changes being proposed.
"We wanted the least amount of impact on the individuals," Ernst said. "At that point, it's all about the care piece, too. We all want jobs and security, so we didn't want to frighten people, but we wanted to deliver a different organization."
One of the tricky parts of making changes globally is the different rules and laws in each country. In the UK, Ernst said, the company makes proposals to the union and is required to show its planned organizational charts early on. Those get out to employees quickly—and have the potential to cause friction. "So, we had to do education with U.S. employees to let them know that everything we are doing [in the UK] is a proposal and is not finalized," she said.
Ultimately, the company's employee engagement annual survey scores were high, indicating that the efforts had been successful.
Ernst said that, in doing her work, she always tries to live up to Rolls-Royce's standards.
"We always talk about the ABCS plus three—agility, bold, collaboration, simplicity and then trust, integrity and safety," she said. "I can't tell you how much I look at those values and behaviors to make sure that how I'm doing the work and the manner in which I operate follows those values and behaviors."
Ernst grew up in Michigan and went to the University of Michigan as an undergraduate. Her interests were psychology and statistics. In looking for a grad school, she liked Purdue University's program, which offered business classes in the first year and a focus on human resources in the second. After earning her master's in human resources management, she worked for Marathon Oil in several locations. She was in North Dakota when Rolls-Royce hired her
10 years ago.
"Working with these high-caliber leaders across the services team is where I get energized," she said. "What they want to do, where they want to take their business—I learn a lot from those individuals and I try to get them where they want to go, provide those solutions. That's what energizes me on a daily basis."•
Check out more HR impact award honorees.
Please enable JavaScript to view this content.