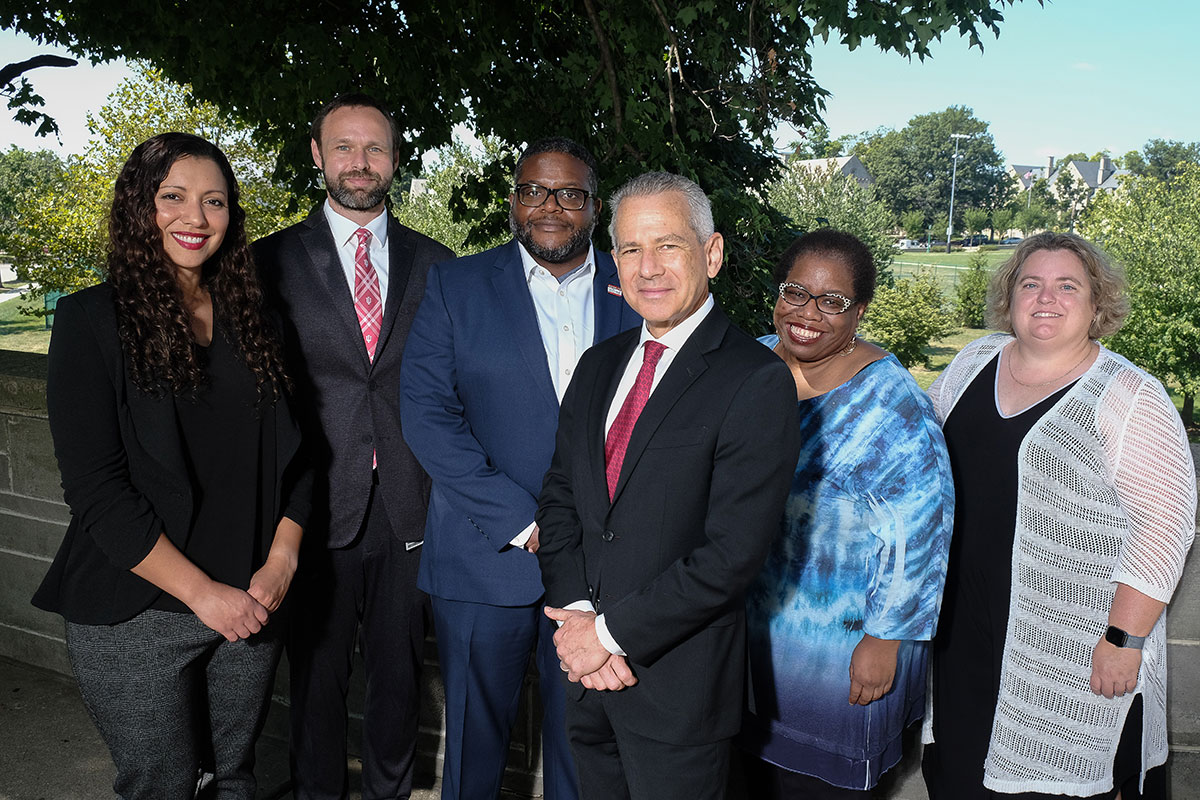 Since 2017, when David Allison joined as dean, the Indiana University School of Public Health in Bloomington has increased its representation of tenure-track faculty that are from underrepresented minority groups (defined by the National Science Foundation as Blacks, American Indians and Alaska Natives, Hispanics/Latinos, Native Hawaiians and other Pacific Islanders) from 12.5% to nearly 35%.
This year, the school expects to be the top school of public health in the country in terms of the percentage of tenure-track faculty from underrepresented groups.
Allison said his reasons for wanting a diverse staff are both selfless and a little selfish. A selfless reason is that diversity leads to better science. Selfishly, diversity can lead to more research and grant funding. And he really just enjoys working with diverse groups.
It's more than just putting out a job ad that encourages diverse candidates to apply or putting a minority on the hiring committee, Allison said.
The school's successes in recruiting diverse faculty come down to caring. It's not enough, he said, to consider it valuable or to want to do it.
"You have to care enough to make it happen," he said. "After that, it's details.
"It is only when one really cares that one is willing to put in the hundreds of hours of interviewing people, of showing them extra time to tell them about the value of your institution and to hear what's important to them and try to deliver on that, to make initial contacts, to draft the very best announcements, to create programs that are attractive."
To achieve its goals, the school has made a concerted effort to reach out to individuals directly rather than using traditional advertisements. It uses a networked approach by asking diverse individuals at the school to reach out to their own diverse networks. And last year, the school sent an entire delegation to the 2021 American Public Health Association Annual Meeting & Expo to recruit and engage prospective graduate students, post-doctoral fellows and faculty.
The school also uses search and screen committees year-round to maximize opportunities for gathering a diverse pool of applicants.
If their efforts aren't working, they find a new one, Allison said. He compared the effort to feeding your children dinner. When the food you ordered doesn't show up, you figure something else out. Starving isn't an option.
"That's why we take diversity from say, 'Oh, you did the best practice; you checked the box. … You put the minority representative on the committee. That didn't work?' to then, 'You find something that does work.'"
Holly Thrasher, an outreach specialist in the dean's office, said what the school's done so far is just the first of many steps it will take to diversify its faculty.
"This is not the end of an initiative that we kicked off and feel good about," she said. "We did kick it off. We do feel good about it. But this is standard practice. This is continued. This is just our M.O., and it can only get better from here."•
Check out more HR impact award honorees.
Please enable JavaScript to view this content.