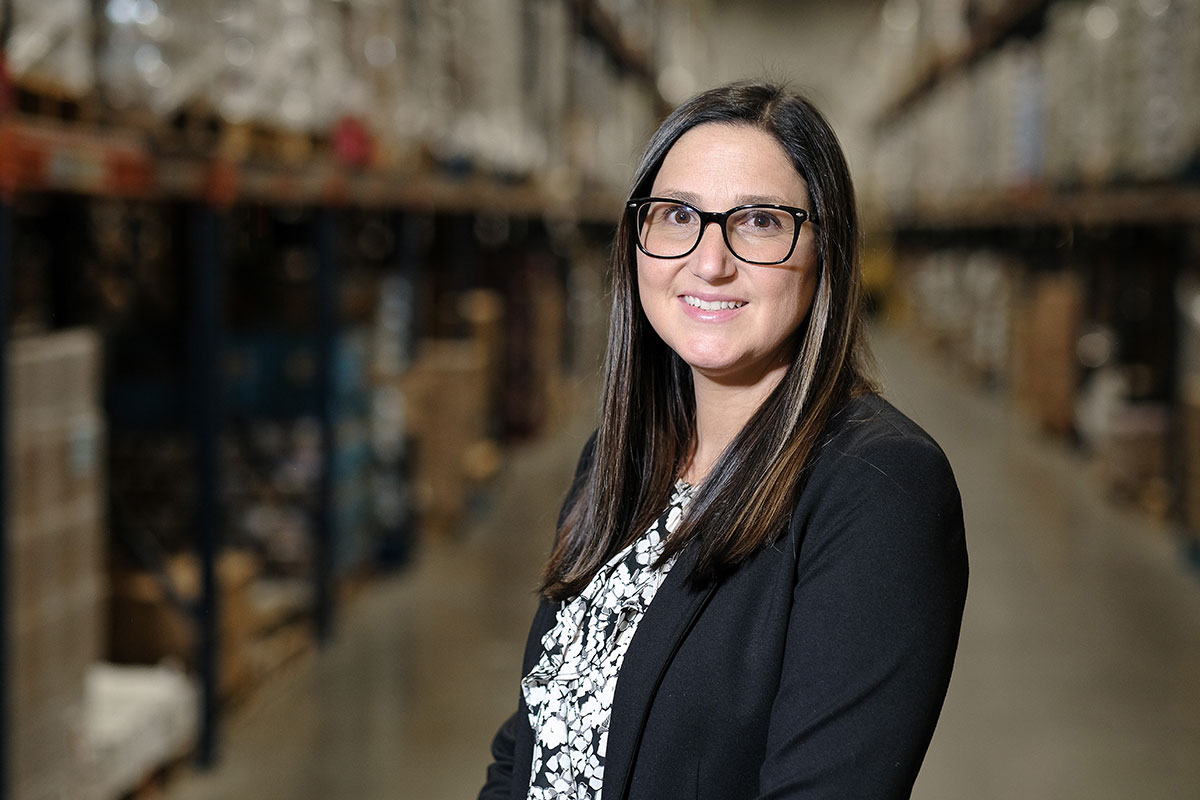 When Melissa Hill joined Gleaners Food Bank in 2012, she began a comprehensive look at the employee job descriptions, focusing on the qualifications required and figuring out whether what's listed is necessary.
That process continues to this day.
"It's very important to review those on a regular basis and get people to think differently about job descriptions and how those can look when they're posted outside the organization," said Hill, who joined Gleaners when the organization had about 50 employees. (It now has 123.) "We need to make sure we're being inclusive and able to attract a diverse workforce and make sure there are not barriers in there."
One qualification she looks at is education. Hill said she wants to be certain that a college degree isn't listed as a requirement unless it's truly necessary. Same for requiring a high school diploma. Could equivalent experience and skills be a substitute for education?
She meets with Gleaners' managers and employees to talk about what goes into each role and revamps the job descriptions "to make sure that we have the right job descriptions and that the qualifications match up accordingly." She also consulted with other food banks and their HR teams, seeing what positions they had, looking at their organizational charts to see what was the same, what was different and what Gleaners could learn from them.
"Melissa has found that magic balance of legal adherence, compassion and genuine advocacy for each employee and the overall, long-term needs of the organization and those we serve," said John Elliott, who retired as Gleaners CEO on Sept. 30, in nominating Hill for an HR award. "This is an underappreciated talent that has had a great impact during the most challenging period in our history—a time when other organizations fully or partially closed, and Gleaners maintained full operations every day."
Hill graduated from IUPUI with a degree in organizational leadership and supervision. She joined Gleaners from KPaul, a company that sells medical, industrial and office supplies to the federal government.
When she got to Gleaners, she instituted formal annual performance evaluations and training programs for staff and managers so that the organization was "operating the best way that we could from an employee standpoint." She also benchmarked all positions and total compensation/fringe benefits, resulting in better employee morale and retention and attracting higher-caliber candidates.
In addition, she made the health benefits plan self-funded. By promoting wellness and keeping costs under control, employee costs have stayed the same the last eight years, she said. At the same time, Gleaners has grown significantly—from distributing 27 million pounds of food per year when she arrived to a projected 158 million pounds next year.
Hill said she sees her role as serving and advocating for Gleaners' employees.
"Whether you're a for-profit or non-profit," she said, "your employees are going to be able to take care of the community better if you take care of them."•
Check out more HR impact award honorees.
Please enable JavaScript to view this content.