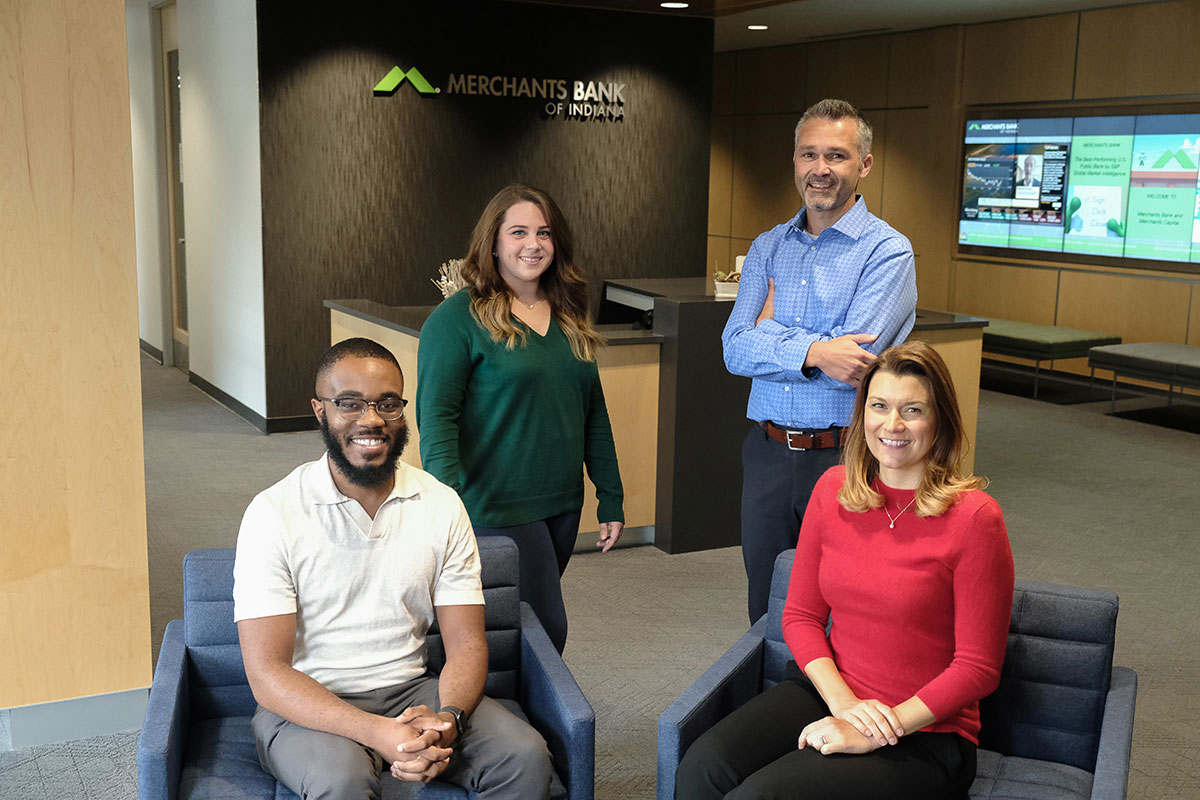 A request years ago from one employee at Merchants Bank for tuition assistance has led to a program that pays for employees to further their education, a benefit that more than 30% of the company has  taken advantage of in the past two years.
Merchants Bank pays 100% of training and education expenses for all employees, no matter the type of education they're pursuing. It could be in-house training courses on professional development and management training, continuing education credits, skill workshops, professional conferences, certification/accreditation courses, associate's degrees, bachelor's degrees or master's degrees.
"This commitment to continuous education and improvement is at the core of MBI and all the bank does," Rebecca Marsh, vice president and director of marketing and communications, wrote in the company's nomination. "When employees feel supported and cared for, their resulting work effort is improved from the inside out. … MBI knows that supported employees support customers."
Laura Dane, talent manager at Merchants, said making it possible for employees to pursue educational opportunities helps them perform at a higher level for Merchants. It also helps show how much Merchants values them, she said.
In the last two years, 6% of employees have completed a degree or certification. And 100% of managers have attended internal leadership training. The company has also invested heavily in industry-specific training in the past 18 months, with around 27% of employees receiving intensive industry-specific, on-site training through the Mortgage Bankers Association.
Merchants said what sets its program apart from others like it is that the company covers the entire expense upfront (employees don't have to pay and then get reimbursed), and it does not limit employees to company-prescribed providers, programs or curricula.
Merchants said it's not complicated for employees to take advantage of the education benefit. They just need to talk with their manager to get the ball rolling.    
Also as part of its training and development program, Merchants prioritizes shaping potential future employees through apprenticeships and internships in high school and college.
In the past two years, Merchants has sponsored nine high school apprentices and has employed 38 college interns, the equivalent of 7% of its workforce.
Ten percent of those students are now employed in regular positions with the bank.
The company also recently launched an equity fellowship through a program in collaboration with the Project Real Estate Associate Program, which aims to increase diversity in community development finance.
The fellowship pairs midlevel to advanced career professionals from across the country with various financial institutions to help give professionals a chance to transition into real estate.
Merchants' first fellow was hired on full time following the program.•
Check out more HR impact award honorees.
Please enable JavaScript to view this content.